US Youth Soccer South Atlantic Conference Weekend Recap (Sept. 26-27)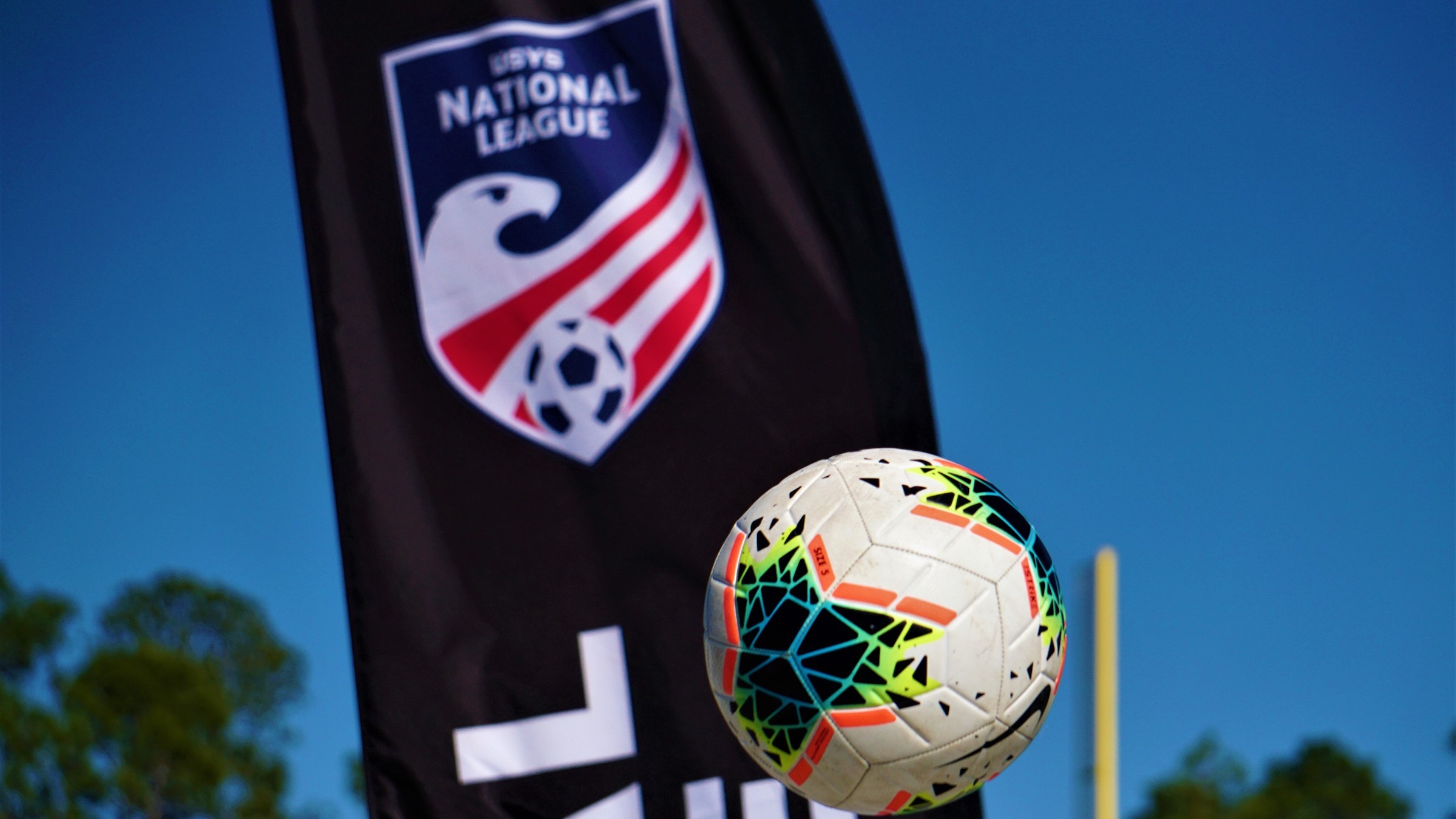 FRISCO, Texas — The US Youth Soccer South Atlantic Conference, managed by EDP Soccer, saw teams in the 13U and 14U age groups play their third weekend of the Fall 2020 Season on Sept. 26-27.
With the season progressing toward its midway point, teams are looking to separate themselves at the top of the table as they make a run to a first place finish.
The South Atlantic Conference is one of 13 National League Conferences, which each provide top teams with an opportunity to advance to their respective USYS Regional Championships. For teams in the South Atlantic Conference, these games are part of the road to the 2021 USYS Eastern Regional Championships, which will take place June 25-July 1, 2021 at Tuckahoe Turf Farms in Hammonton, N.J.
In the 14U Girls Premier I Division, Eagle FC 07G Pride looked to get its third win in three games when it hosted Old Line FC 07 Pride Black. Eagle FC's one loss last season was to Old Line FC, but this season it was Eagle FC that was able to come away with a 4-0 win. Ella Frey, Cameron Noll and a brace from Alex Dreihaup proved to be the difference in the match.
"Our defense did a great job today," Dreihaup said. "They put the ball in some great places for us and we were able to finish."
"We're glad to be playing, and playing well," Eagle FC head coach Mike Lemarca said. "Thanks to EDP and USYS for getting us back on the pitch by putting forth strong guidelines for a safe return to play."
In the 13U Girls Premier I Division, Harford FC United Navy Lightning and SYC Pride 08 Blue both entered the match on four points in the standings. Sydney McLaughin and Addison Weaver both scored in the first five minutes for Harford FC, and SYC scored just before halftime to cut the Hartford FC lead to 2-1 at the break. In the second half, it was all Harford FC, as Reagen Kolego scored twice and Lily Annunziato scored the final goal to seal the 5-1 win.
"HFC came to play today and it started with the first goal being scored off a beautiful through ball to the wing player," HFC coach Heidi Weaver said. "Despite the downpour of rain, the girls were on their game."
In the 14U Boys Premier I Division, two of the biggest clubs in Maryland kicked off their season when SAC/BA Pre Academy hosted Bethesda SC Blue 07. After a tight opening 35 minutes, SAC scored three times in the second half to come away with the 3-0 win. The first goal was scored on a header from Christian Byun off a free kick by Issac Chun. The second goal was a penalty kick taken by Shalom Adja after the penalty was set up by a great through ball by Byun who sent Adja in on goal. The final goal was scored by Noah Blankensop when Adja hit a perfect diagonal ball into Blankensop, who beat the two center backs and slid his shot by the goalkeeper for a great individual effort.
"It was great to get our South Atlantic Conference campaign underway today against one of the premier clubs in the region," SAC coach Paul Capodanno said. "After a scoreless first half, I thought our high press began to pay dividends allowing us some quality opportunities from which we capitalized on. I also was thrilled with our back four and goalkeeper Luke Tegeris, who played a great match. After what happened in the spring, I know that all of our boys are so thankful to be out and playing this fall and know that every game is such a gift."
In the 13U Boys Premier I Division, Coppermine Boys 2008 Premier hosted Old Line Football Attack and both teams entered the game unbeaten. Coppermine was the better side on the day, and came away with a 4-0 win. Goals were scored by Judah Pritchett in the 6th minute, Marco Taylor in the 15th minute, Samuel Oluyemi in the 25 minute, and Leandro Llosa in the 52nd minute. Goalkeeper Trevor Gattus kept the clean sheet.
"We were fortunate enough to start the game very fast and get an early goal from Judah Pritchett, which set the momentum for the rest of the game," Coppermine coach Yassine Iguidre said. "I was very impressed with our center midfielders. Baber Toure gave us great energy in the center of the pitch, winning tackles, breaking up plays and being a threat going forward."
"We knew it was going to be a good match because of the way we had been training," Toure said. "We won the game with a clean sheet and will now prepare for the next upcoming match."
For more information on the South Atlantic Conference, including schedules, scores, and standings, click here.
For more information on all of the National League Conferences, the National League Showcase Series, and the National League Playoffs, click here.