US Youth Soccer Piedmont Conference play continues with event in North Carolina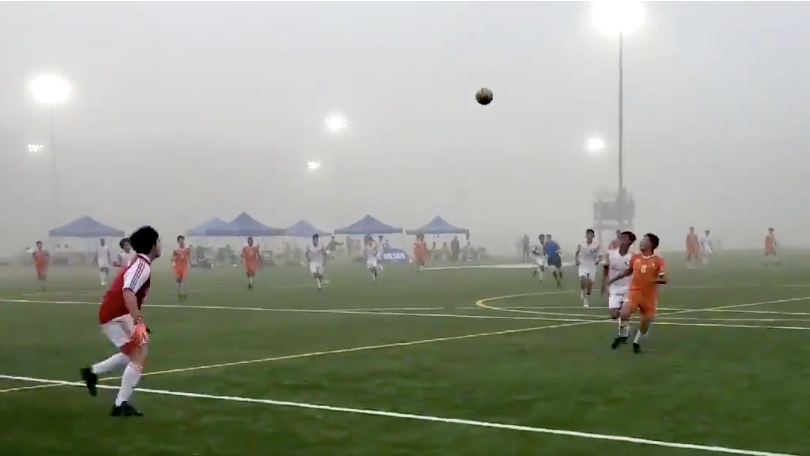 WILSON, N.C. — The 2020-21 US Youth Soccer Piedmont Conference season continued this past weekend, as 60 Georgia, North Carolina and South Carolina teams in the 14U-18U Boys and 14U-19U Girls age groups competed at the J Burt Gillette Athletic Complex in Wilson, N.C.
This was the first weekend event where teams from North Carolina joined in the conference action since the 2020-21 season began. Looking back at this weekend, there were a number of matchups that saw teams put in strong performances to get victories and move up in the standings.
In the 15U Boys age group, Wake FC 06 Blue (NC) took on Georgia Alliance FC 06 (GA) on Saturday.
Wake FC's Amare Lucas scored the first goal in the 10th minute off a free kick from 30 yards out. In the 49th minute, Lucas took a through ball from Aidan Cohoon and sent his shot over the keeper into the upper left corner for his second goal of the game. Wake FC pushed its advantage to 3-0 when Vaughn Lewis landed a shot in the 59th minute from just inside the 18 yard box with an assist Ali Elshafi. A free kick by Georgia Alliance's Marcelo Ulrich in the 63rd minute was punched out by Wake's keeper, Alessio Tozzi, but Georgia Alliance's Ryder Romijn returned fire and was able to capitalize with a goal. However, Wake FC held on to the lead and finished the game with a 3-1 victory.
Wake FC teams picked up nine wins over the weekend — solidifying a great start to the club's Piedmont Conference season.
"Wake FC is very fortunate to have the opportunity to compete in the US Youth Soccer Piedmont Conference with some of the best competition in the country," Wake FC USYS Classic Director Caleb Norkus said. "We attribute any early success to the preparation our players and entire staff work together to achieve. We look forward to more of these high-level matches soon that are helping develop our players along their pathway to achieve their goals in this game beyond the youth level. That is our favorite aspect about the Piedmont Conference, along with the professional atmosphere."
Other Piedmont Conference teams that picked up wins at the weekend event…
14U Boys
Piedmont Triad FC 07 Black (NC)
Highland FC 07 Red (NC)
Wake FC 07 Gold North (NC)
Wake FC 07 Blue (NC)
14U Girls
Wake FC 07 Blue (NC)
15U Boys
Wake FC 06 Blue (NC)
Lanier SA Archies 06 Gold (GA)
Inter Atlanta FC Blues 06 Elite (GA)
Highland FC 06 Red (NC)
15U Girls
Wilson YSA 06 Explosion (NC)
16U Boys
Wake FC 05 Blue (NC)
AC Sandhills 05 Orange (NC)
Kalonji SA 05 Pro-Profile (GA)
Georgia Storm SA 05 Premier (GA)
16U Girls
Tormenta FC 2005 (SC)
Wake FC 05 Blue (NC)
United FC-Furman 05 Elite (SC)
17U Boys
Highland FC 04 Red (NC)
Triangle United SA 04 Wake Blue (NC)
17U Girls
Piedmont Triad FC 04 Lady Black (NC)
North Carolina FC Youth 04 Gold South (NC)
Inter Atlanta FC Blues 04 Elite (GA)
18U Boys
Catawba Valley YSA 03 Blast Blue (NC)
Triangle United SA 03 Wake Blue (NC)
Augusta Arsenal SC 03 Gold (GA)
18U Girls
Inter Atlanta FC Blues 03 Elite (GA)
Neuse River FA Ladies Red 03 (NC)
19U Girls
Savannah United Select 02 Premier (GA)
Georgia Impact SC 02 Elite (GA)
The next Piedmont Conference hosted event will be on Oct. 10-11 in Fayetteville, Ga., at North Mt. Carmel Soccer Complex/McCurry Park. The event will include 90 teams in the 14U-19U Boys and Girls age groups.
For more information on the Piedmont Conference, including schedules, scores, and standings, click here.
For more information on all of the National League Conferences, the National League Showcase Series, and the National League Playoffs, click here.