US Youth Soccer New England Conference 2021-22 Season Preview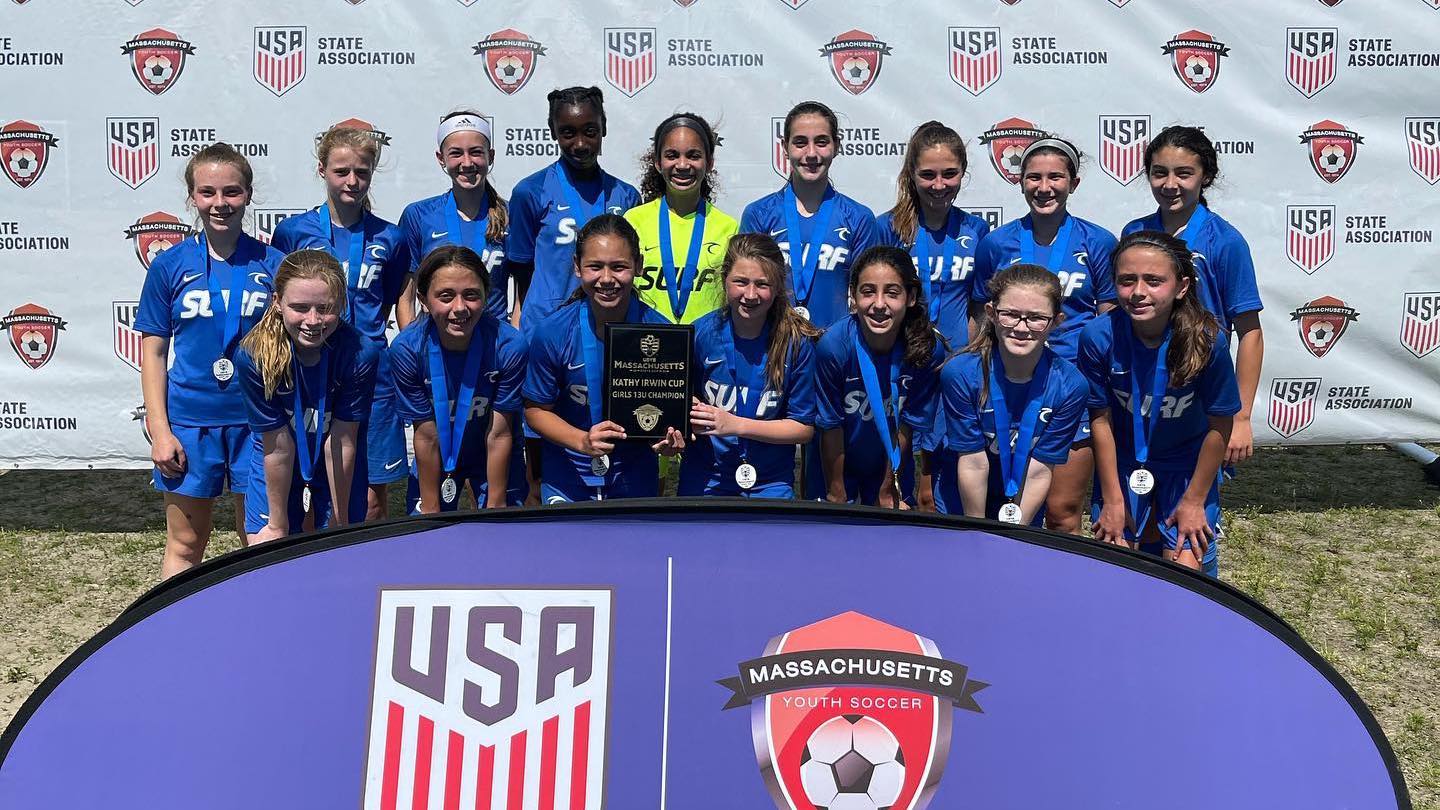 Fall schedules for the top USYS leagues in the region are set. The US Youth Soccer New England Conference, managed by EDP Soccer is welcoming Boys and Girls 13U and 14U to the 2021/2022 season.
The 13U and 14U schedules for the US Youth Soccer North Atlantic Conference, managed by EDP Soccer, are set and teams are ready to compete this fall in the top USYS league in the region.
Top teams from Connecticut, Massachusetts, Rhode Island, and New Hampshire will compete each week to earn their  place at the top of their league table. National League Conferences provide competing teams the opportunity to qualify for the 2022 USYS Eastern Regional Championships through league play. In addition, teams can also earn the right to compete in the 2022-2023 season of the prestigious USYS National League P.R.O. competition.
A Look At This Seasons Premier I Divisions
13U and 14U Boys Club v Club: The Academy Division will feature clubs from Connecticut, Rhode Island, Massachusetts and New Hampshire, including Rhode Island Surf, Seacoast United NH, Seacoast United Mass, Juventus Academy Boston, Western United Pioneers, New England Surf and NEFC. Top teams to watch include Massachusetts State Cup finalists Western United Pioneers 2008 Boys Elite, Massachusetts State Cup semifinalists New England Surf 2008B State Navy, and Seacoast United Mass South 2008 Elite Boys.
14U Boys Premier I: The division features Juventus Academy Boston RI, Sporting CT, CT Rush, Juventus Academy Boston EDS North, as well as newcomers Green Lions SA and NEFC Taunton Elite.
13U Girls Premier I: The fall division is shaping up to be extremely competitive, with Connecticut State Cup champion Ginga FC, Sporting CT, AC Connecticut, Western United Pioneers and CFC North all facing off.
14U Girls Premier I: New England Surf State Navy returns after winning the Premier I Division, Massachusetts State Cup, USYS Eastern Regionals and finishing as semifinalists at the 2021 USYS National Championships. Connecticut State Cup champion CFC North and finalist CFC Valley will be a couple of the teams looking to knock off New England Surf. AC Connecticut, CT Rush, Western United Pioneers, Ole Impact, and MA Rush Northeast are also in the division and will all have their work cut out for them as they look to knock off one of the nation's top teams.