New Jersey ODP recognizes 35 players invited to USYS Inter-Regional Event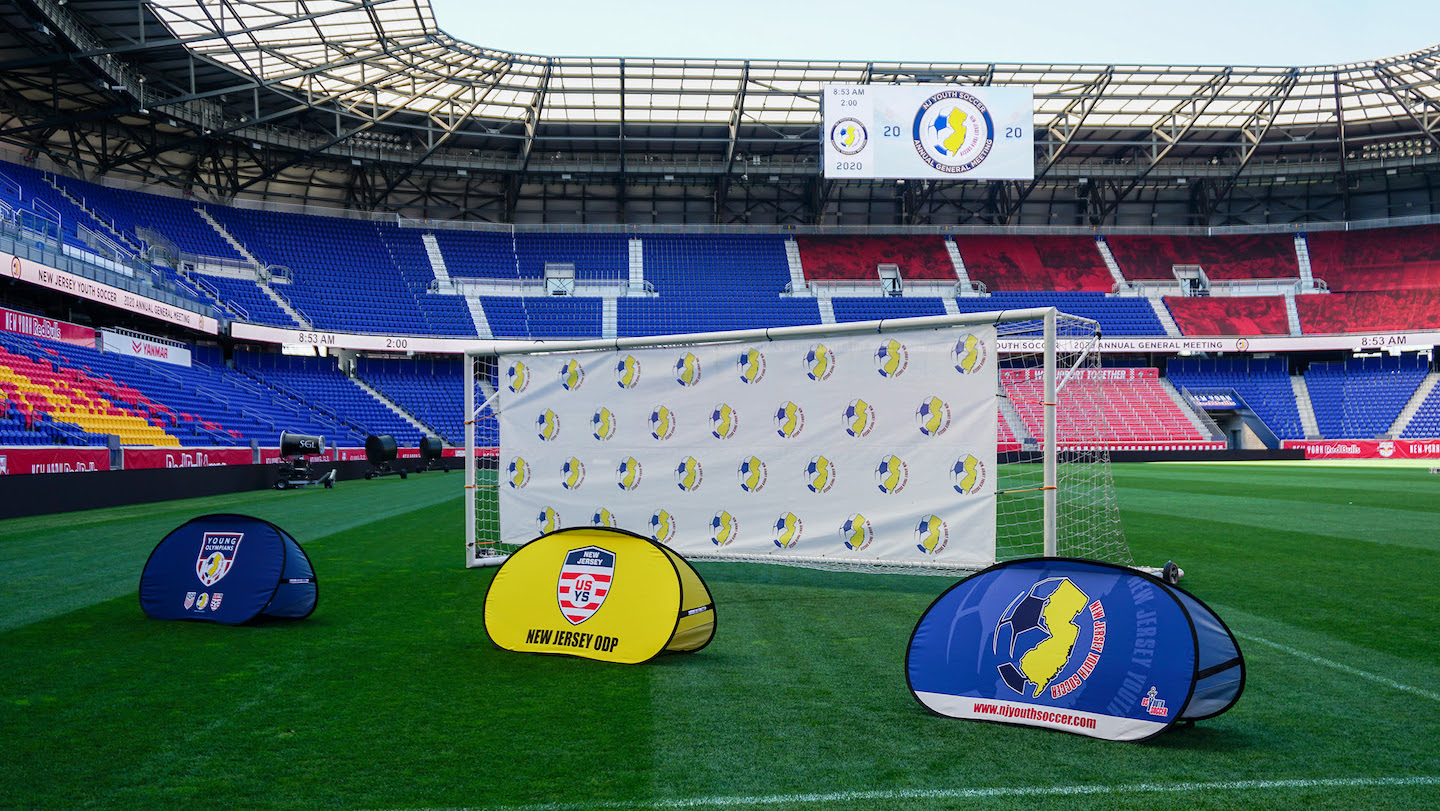 East Windsor, N.J. ― New Jersey ODP has recognized the NJYS players who were invited to the US Youth Soccer Inter-Regional Invitational Event in November.
The Inter-Regional competition is the final step prior to invitation to the National Training Center, which is the pinnacle of the USYS Olympic Development Program.
"We are proud of the players who have been selected," said James Galanis, NJYS Director of Technical Operations. "These players obviously displayed their potential throughout the year on a state level and then again at the East Region Tournament. New Jersey will be highly represented once again at the inter-regional level."
Despite the challenges presented by COVID, the New Jersey ODP staff was still able to successfully identify top players from the state. The selected NJYS players highlight the pathway offered by ODP as they took part in the New Jersey state selection process that involved tryouts, training sessions and tournaments before progressing to the East Region ODP ID Invitational. New Jersey ODP had approximately 200 players invited to the East Region ODP ID Invitational, and from those players, 62 were selected by the Regional ID staff to progress to the next round. In the final phase, New Jersey ODP had 35 players selected to the Inter-Regional Event.
"I am very happy to have selected five New Jersey players into the Boys 2007 East Region squad," said Gordon Miller, East Region 2007 Boys coach. "They deserve to have been picked as they exhibited a high degree of soccer intelligence, skill, character and speed during the selection process. I now look forward to incorporating them into the squad to see how they do against the best players from other areas of the country at the inter-regionals in November."
In Orlando, Florida, the Boys Inter-Regional Event will be held from November 16th to 20th and will then be immediately followed by the girls' event from the 20th to the 24th. The New Jersey ODP boys and girls will be competing with top players from three other regions, including the Midwest, South and West, for a chance to make it to the National Training Center.
Inter-Regional Team
2004: L. Chatten, S. Lis, A. Morales, V. Pungello
2005: C. Morgan, C. Payne, J. Seda
2007: M. Brotherston, J. Hwang, J. Lee, S. Merklein, B. Nascimento, N. Nnewihe, S. Rodriguez
2008: J. Chiappetia, S. Chrnelich, L. Facinelli, S. Judka, B. Johnson, C. Neal, F. Piarulli, D. Vogel, R. Stern
2009: M. Farrell, S. Hadzic, L. Krosnowski, C. McKenna, O. Murphy, R. Niessen, C. Petras, P. Puca, S. Reynoso, N. Scisco, K. Singh, C. Ruggiero
Inter-Regional Pool
2004: D. Bednarek, G. Keesler
2005: A. Naidrich, N. Bunting, J. Montero
2006: A. Garcia, S. Laudi, C. Rego, J. Zaretsky
2007: B. Coston, A. Gialanella, O. Glenn, K.Livingston,
2008: J. Arias, G. Holobinko, M. Moore, M. Peterson, P. Siegel, Z. Smith
2009: K. Berk, W. Candelario, A. Donnelly, N. Herrera, N. Klase, A. Langschultz, A. Quinn, J. Soltys