US Club Soccer's SCDSL rebrands as 'SoCal', adds 15 new member clubs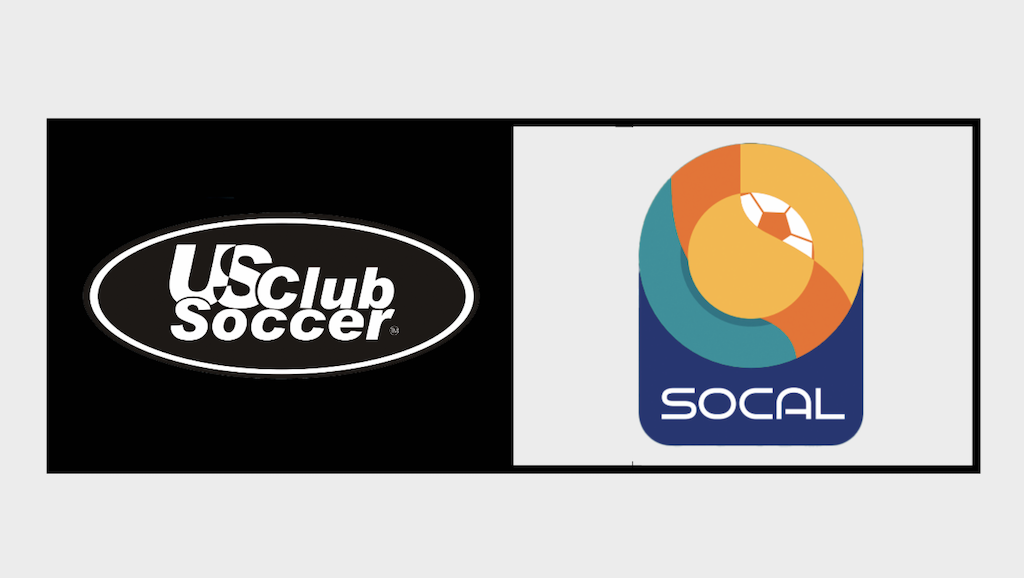 CHARLESTON, S.C. – The Southern California Developmental Soccer League (SCDSL) has announced a rebrand along with the addition of 15 new member clubs.
Officially the Southern California Soccer League, it will be referred to simply as SoCal.
SoCal also continues to expand with the addition of the following new member clubs. More clubs will be announced in the coming weeks.
"We are excited to introduce our rebrand from the SCDSL to SoCal," said Michelle Chesters, SoCal's Director of Operations. "The new name reflects the unity we are striving for in the Southern California market by bringing together clubs under the SoCal banner. We are now all part of SoCal soccer and, no matter where a club is from, we are unified in believing in the platform and programming. We are honored to be able to announce the first group of all-in clubs that support our vision and are going to be wonderful, highly competitive additions to the league. Welcome to the new era of youth soccer that is SoCal!"
"Joining US Club Soccer and SoCal in this endeavor provides us a multitude of programming opportunities and this rebrand will only enhance our dedication to bringing soccer in Southern California together," said Bob Turner, SoCal – San Diego Executive Director. "I am very excited to bring this opportunity to our clubs and players and look forward to hearing our kids show the unity and pride with a 'We are SoCal!' chant. By working together, we have the potential to be the gold standard of youth soccer in the country."
As an NPL member league, SoCal enjoys a pathway to postseason opportunities for its clubs. In addition to postseason opportunities, members also gain access to a plethora of US Club Soccer benefits, including player identification and development, cup-based competition, player health and safety resources, robust coaching education and more.
"US Club Soccer and the NPL are proud to welcome these clubs under the new SoCal brand," said Leo Garcia, NPL General Manager and US Club Soccer VP of Competitions. "We commend SoCal for creating such an inclusive and competitive environment for all Southern California clubs and their families."
Quotes from new member clubs:
Manuel Morandi, Barça Academy San Diego Executive Director: "Barça Academy San Diego is excited to be joining SoCal. Nationally, we have had great experiences through US Club Soccer competitive platforms and are confident that this league will be a great success for the benefit of the clubs, families, coaches and, most importantly, the players. The development and education of youth players is our top priority, and we are happy to be joining a league that shares this mission to help boys and girls become the best footballers they can while learning values to help them grow as individuals."
Steve Cowell, City SC Technical Director: "City SC Carlsbad are excited to be a part of the new San Diego division of SoCal at all levels. We are looking forward to working with the league and the other clubs locally to enhance the game day environment and overall experience for our players."
Shannon Mac Millan, Del Mar Carmel Valley Sharks Executive Director: "The DMCV Sharks are excited to go all-in with SoCal and US Club Soccer. As a club that has long had a sense of pride in being a community-based organization with decisions made in the best interest of our players, this feels like a great fit. We have long appreciated SoCal and the focus on player development and look forward to the opportunities the comprehensive programming will present ALL of our players. SoCal continues to stay at the forefront of the game and this next step with US Club Soccer is a game-changer. We look forward to what lies ahead and the continued growth of this incredible game.
Gary Soresman, Downtown Las Vegas Soccer Club Executive Director: "It's exciting that our teams will play a great schedule of competitive games against top-quality competition. Downtown Las Vegas Soccer Club is proud to be part of SoCal."
Jason Aldous, East County Surf Soccer Club Director of Coaching & Player Development: "We are excited with the direction SoCal is headed and are looking forward to being involved."
Mele French, LA Bulls Club Director: "The LA Bulls are excited to join SoCal. We believe the new SoCal structure will provide more opportunities for our players, coaches and club operations while maintaining the true quality of player development."
Lev Kirshner, Poway Vaqueros Soccer Club Executive Director: "The Poway Vaqueros Soccer Club (PVSC) is very excited to be joining SoCal. This is a great opportunity for our club to raise its level, not only within the county of San Diego but throughout Southern California and nationally. We look forward to increasing our brand image while assisting in the same process with SoCal."
Demian Brown, Rangers FC Director of Coaches: "We are extremely excited to be joining SoCal. It is our goal to provide our players, teams and families with the best soccer experience possible. We feel that SoCal will align us with the highest level of competition available. We look forward to a fresh start with this dynamic league."
Ryan Marquez, Rebels SC Executive Director: "Rebels are extremely excited to be part of SoCal. We are looking forward to a fresh new direction and joint collaboration with so many great clubs to provide our players with the best possible developmental experience."
Jose O'Campo, San Diego Force FC Director of Coaching: "SD Force FC is excited to be all-in with SoCal as it aligns with the player development pathways that the SCDSL league has created for our teams and club for the past 10 years. Our families will be able to benefit from local, regional and national competition all under one league platform which helps align the soccer culture within our club."
Raul Gonzalez, San Diego Real Madrid President: "We are thrilled to join SoCal after peaking out on other leagues and competitions over the years. SoCal will help our players grow and develop and provide opportunities for players, coaches and player identification. We look forward to working with SoCal leadership and its members across Southern California."
Peter Stogsdill, San Diego Soccer Club Surf Younger Girls Director of Coaching: "SDSC Surf is excited to be jumping all-in with SoCal and US Club Soccer. SoCal provides a progressive platform with great new innovations that will enhance the experience for our players. It is time for the direction of soccer in Southern California to be lead by those who are in the trenches and understand what needs to be done."
Josh Henderson, San Diego Surf Senior Director of Coaching: "I was privileged to be a part of the formation of the SCDSL 10 years ago and from the inception of the league I realized the soccer qualities that it brings to the Southern California landscape. San Diego Surf is thrilled to be all-in with SoCal and I'm looking forward to working with all of the leadership and clubs in San Diego to provide a great local option for our players."
Fabian Amezaga, Santa Monica Surf Girls Director of Coaching: "Santa Monica Surf is thrilled to be joining SoCal for the 2021 season. SoCal will provide an excellent platform for our players to compete against the top clubs in Southern California. Our players are excited to get back on the field and look forward to the opportunities the new SoCal will provide."
David Thomas, United SoCal Director: "We are excited to be partnering with SoCal and bringing the best competition to our LA, South Bay and Orange County teams. Both organizations share the vision of providing a quality youth soccer environment which brings the best out of our players."