University of Richmond completes coaching staff with hiring of Alex Ng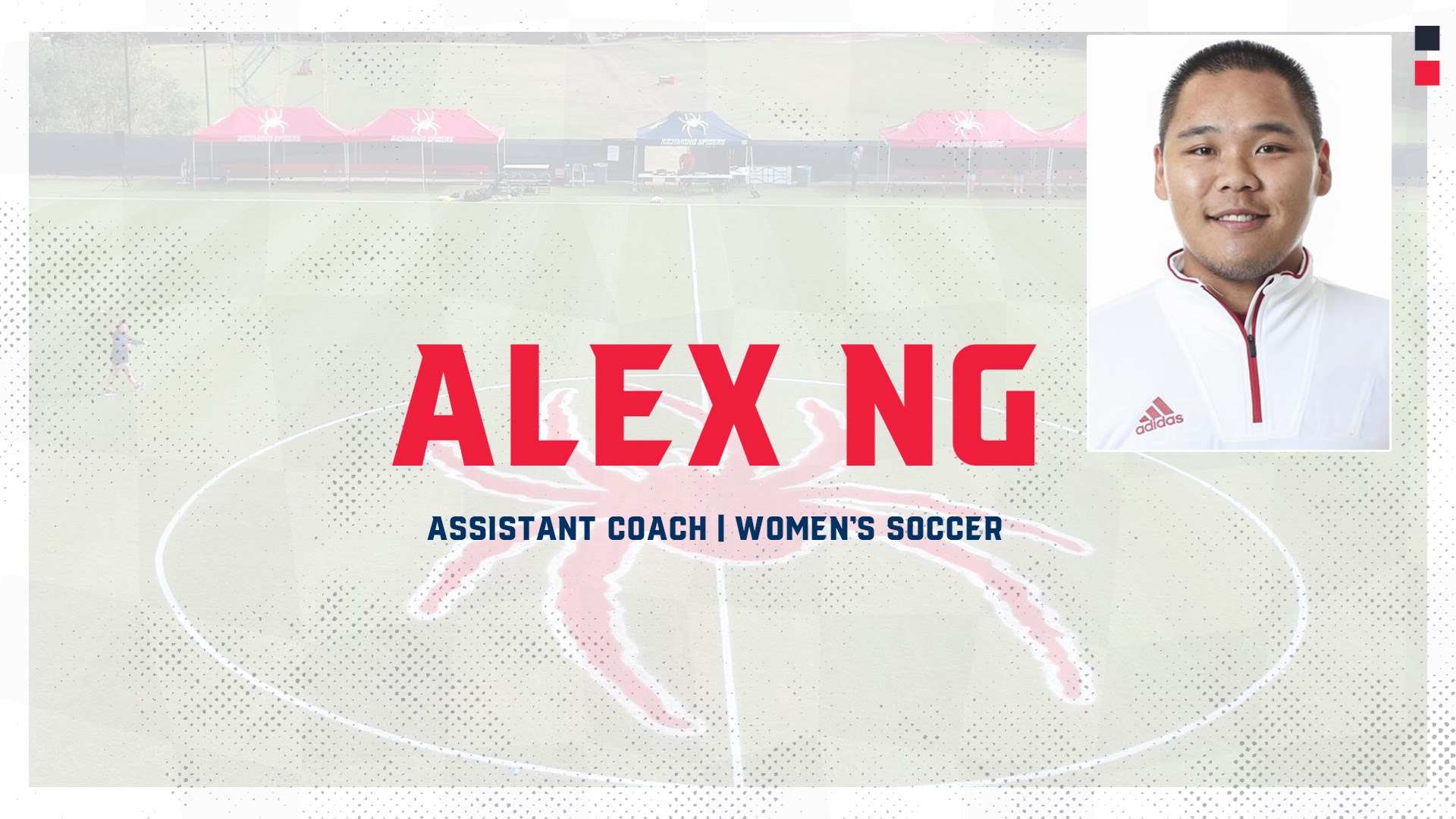 RICHMOND, Va. – The University of Richmond women's soccer head coach Marty Beall announced the hiring of Alex Ng as an assistant coach Thursday.
"I am thrilled to announce that Alex is joining Spider Nation," Beall said. "His expertise in data analysis and performance analysis will take our program to the next level. His philosophy aligns perfectly with the process I believe it takes to build a championship caliber program at this level. He is extremely knowledgeable and he does a tremendous job of being able to communicate that knowledge to players in a way they can easily see and understand it."
Ng comes to Richmond from Big 10-member Indiana where he was a Volunteer Assistant Coach for the last season and previously served as the program's Director of Soccer Operations/Video Analyst in 2019. He oversaw all aspects of Sports Performance, including weight lifting, athlete development plans, heart rate data and sprint/speed training. Ng also worked with US Soccer as a Video Analyst for the last year attending various US Youth National Team Camps.
Ng was one of the youngest full-time video analysts in NCAA women's soccer in 2019 helping develop and implement all video operations within the program.
Prior to Indiana, Ng spent four seasons as a student assistant with Valparaiso Women's Soccer, where he assisted with game day and training sessions, as well as operated the team's video and performance analysis systems. In addition, he created and ran the team's social media accounts. Ng was also a student-athlete at Valparaiso, completing his undergraduate research thesis on a Soccer Injury Movement Screen while serving as the football team's punter all four seasons.
In addition to his time with Indiana and Valparaiso, Ng has coached with a variety of club teams such as Valpo Soccer Club and the Royal Palm Beach Strikers. He also spent a summer as assistant coach and game day operations for Detroit Sun FC, who advanced to the National Championship Tournament of the United Women's Soccer League.
Ng, who graduated Valparaiso with a degree in Exercise Science, has also earned his United States Soccer Federation "C" License and holds a United Soccer Coaches National Diploma. He also holds his National Strength and Conditioning Association (NSCA) Certified Strength and Conditioning Specialist (CSCS) certification.
Ng is also an Executive Council Member of NSCA Soccer Special Interest Group (SIG). In this role, he works to bridge the gap between traditional strength and conditioning coaches and soccer coaches by sharing information between industries, and begin to organize an annual conference of Soccer Strength and Conditioning professionals.