University of North Dakota women's soccer adds three during April signing period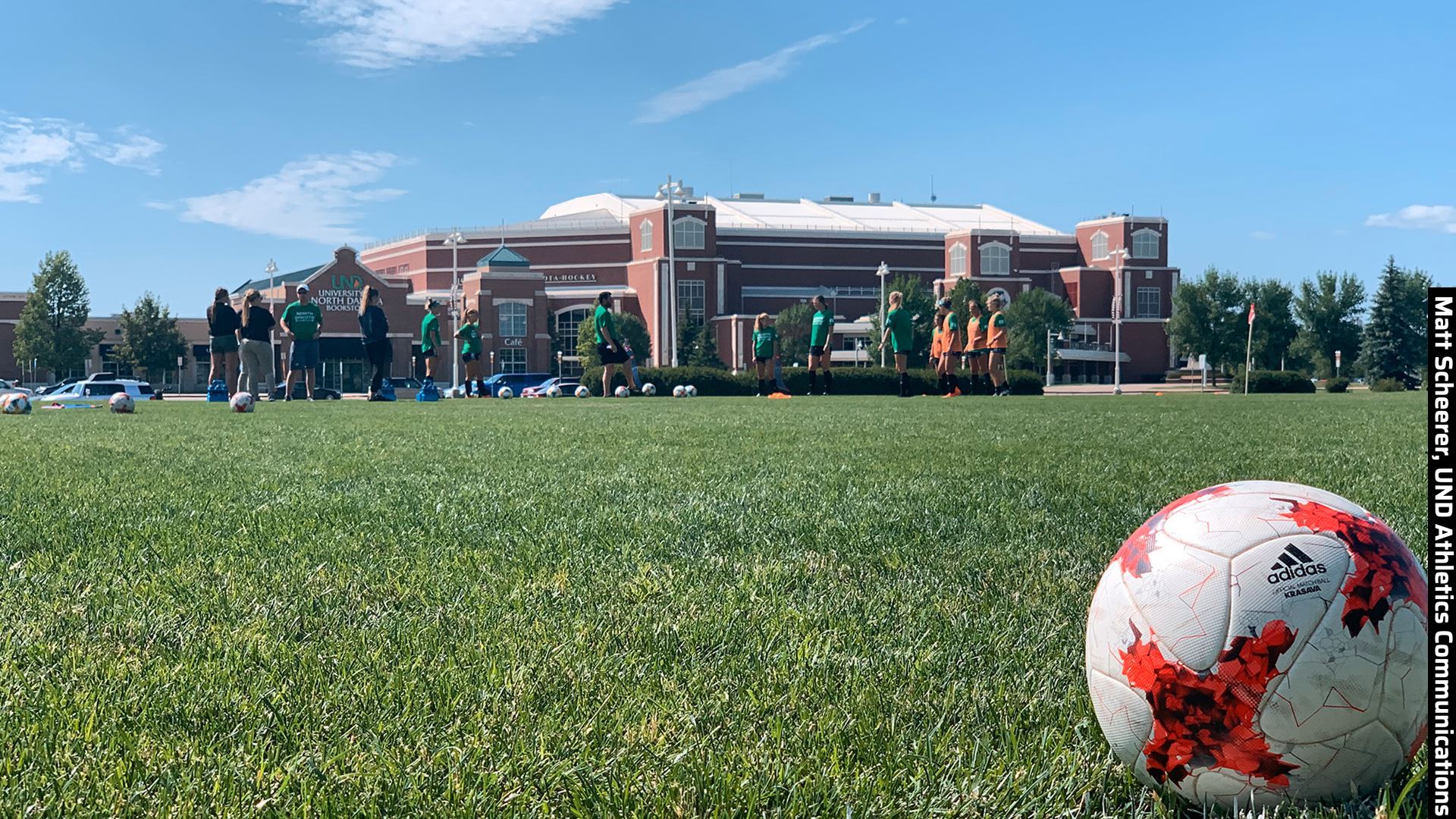 GRAND FORKS, N.D. – Finding a former Big Sky foe and a pair of junior college transfers, including a former Dutch Youth National Team player, the University of North Dakota added three student-athletes to its 2020 roster during the April signing period.
Goalkeeper Skyler Knapp (Chino Hills, Calif.) will join UND from Northern Colorado, while defender Maggie Bosworth (Escondido, Calif.) and midfielder Daisy de Boer (Apeldoorn, The Netherlands) arrive from junior colleges in California (Feather River) and Texas (Angelina), respectively.
The addition of Bosworth, de Boer, and Knapp puts the Fighting Hawks roster at 27 heading into the Fall of 2020. Abby Ellenberger (Castle Rock, Colo.), Zoey Johnston (Louisville, Colo.), Hailey Newman (Naperville, Ill.) and Allison Rapaduski (Algonquin, Ill.) were announced on Nov. 14, 2019, as North Dakota's first four signees of the Class of 2020.
A full list of the April signees with quotes from Coach Logan can be viewed below.
CLASS BREAKDOWN BY POSITION
Defenders – 1
Goalkeepers – 1
Midfielder – 1
CLASS BREAKDOWN BY STATE/COUNTRY
California – 2
The Netherlands – 1
Maggie Bosworth
5-10 | Defender
Escondido, Calif. (Feather River College)
Head Coach Chris Logan on Bosworth: "Maggie is an extremely powerful, commanding center back. She is strong going into challenges, has a phenomenal presence when the ball is in the air, and is very self-assured on the ball. She was a two time All-Conference player at Feather River College in California and her two years playing at the junior college level have prepared her well for the demands of Division I soccer. We are delighted to welcome a player of Maggie's pedigree to our soccer program at UND."
Daisy de Boer
5-7 | Midfielder/Defender
Apeldoorn, The Netherlands (Angelina College)
Coach Logan on de Boer: "Daisy is a phenomenal addition to our program. She was a member of the Dutch youth national team, and was a midfielder for SC Heerenveen, which is one of the top clubs in Holland. Daisy is joining us from Angelina College in Texas where she was an All-Region performer and standout player. Daisy is strong, technical, possesses an incredible range of passing and can shoot from distance. With her time in the youth national team we feel Daisy's experience will be a great asset in the center of our midfield and we are very excited to welcome her to UND."
Skyler Knapp
5-6 | Goalkeeper
Chino Hills, Calif. (Northern Colorado)
Coach Logan on Knapp: "Skyler already possesses Division I playing experience in the Big Sky, and this familiarity with the college game will help her immediately compete for the goalkeeping position. She has strong communication, reads higher balls very well, and is comfortable with playing shorter passes out from the back. Skyler had a top-class club experience before becoming a college athlete, playing for two of the best affiliations in the nation with Legends FC and West Coast ECNL."