Lehigh University women's soccer announces 7-player recruiting class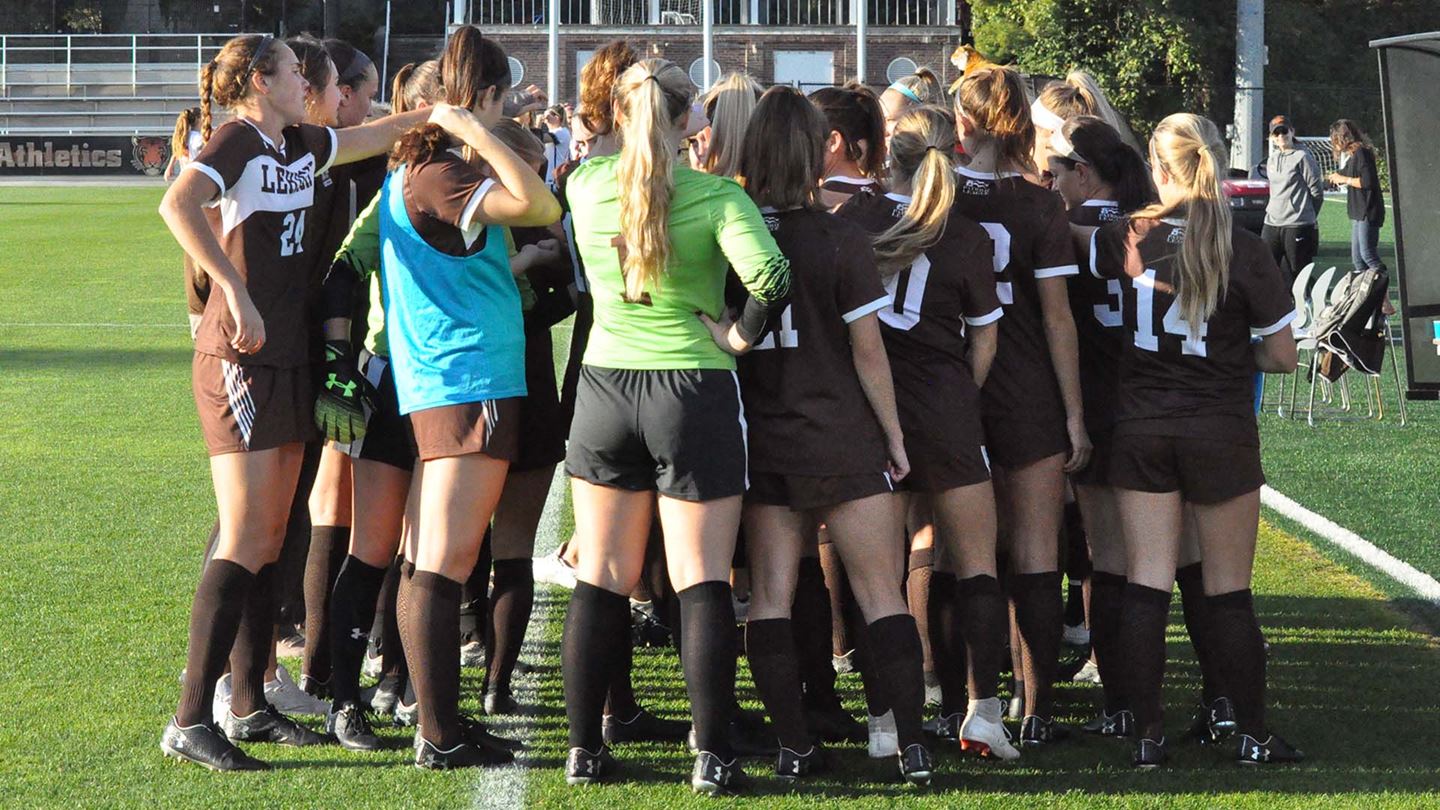 BETHLEHEM, Pa. – Lehigh University head women's soccer coach Eric Lambinus announced the complete incoming class of 2024 on Monday, featuring seven student-athletes from five different states, and from all over the field. The Mountain Hawks will enter a program that's losing six seniors.
"The coaching staff is so excited to add these seven student-athletes to the Lehigh women's soccer program," said Lambinus. "Each one of them brings their own set of skills and were specifically chosen to contribute these traits to improve our team. That being said, the one trait they all had in common was that they were a perfect fit for LUWS and we look forward to helping each one of them develop into the very best version of themselves we believe they can become."
| | | | |
| --- | --- | --- | --- |
| Name | Pos. | Hometown/High School | Club Team |
| Imani Ashman | D | Jacksonville, Fla./Stanton College Preparatory | Jacksonville Armada WFC |
| Violette Bonvallet | GK | Wooster, Ohio/Wooster High School | Internationals SC ECNL |
| Wendie Fisher | F | Eatontown, N.J./Monmouth Regional High School | Cedar Stars DA |
| Allie Hite | D | Saddle River, N.J./Northern Highlands Regional High School | World Class ECNL |
| Alex Odle | M | Matthews, N.C./Weddington High School | Charlotte Independence ECNL |
| Emma Roesing | D | Ambler, Pa./Hatboro-Horsham High School | Penn Fusion DA |
| Ava Schaller | F | Schnecksville, Pa./Parkland High School | Lehigh Valley United |

Ashman was a four-year varsity starter at Stanton College Preparatory, scoring 84 goals while adding 28 assists over her decorated career. A team captain as a senior, she was named All-State from 2017-19 while garnering Varsity Offensive Player of the Year all four years. Ashman garnered plenty of additional honors, including All-Gateway Conference (2016-19), the All-First Coast Soccer Award (2018-19) and a First Coast Times Union Player to Watch (2017-19). Ashman helped her team to success, which included a 2017 trip to the State 3A finals. She also took part in US Soccer Training Centers (2015-17) and the US Soccer Training Center Combine (2016). Ashman was also a varsity track student-athlete from 2016-18. In the classroom, she's a member of the National Honor Society, National Chinese Honor Society and National Art Society. She's also part of the International Baccalaureate Program with a 3.6 grade point average.
Why Lehigh? "I chose Lehigh because I love the family atmosphere, on and off the field. Lehigh is a community where I can see myself thrive as a student, person and athlete. I am excited to make Lehigh my home for the next four years."
Coach Lambinus on Ashman: "Imani brings so many qualities to our team, including her outgoing and connecting personality. She is a tough, physical player who has a tremendous soccer IQ and good technical skills. As a defender for her club team, she is a great 1v1 defender who loves to get forward into the attack. And for her high school team, she has played primarily as a center forward. It shows great soccer IQ to go back and forth between positions and excelling in both."

Bonvallet was a standout goalkeeper at Wooster High School. In her career, she attended ODP Region II ID Camp (2016-17) and US Soccer Training Centers (2015-16), twice qualifying for the ECNL National Playoffs. As both a sophomore and senior, Bonvallet played club soccer with the Internationals SC High School Alternative team, facing NCAA Division II and III colleges. Strong in the classroom, Bonvallet is a member of the National Honor Society and was named to the Wooster High School Distinguished Honor Roll all four years. She's also an AP Scholar.
Why Lehigh? "I chose Lehigh for the competitive soccer and academics that will challenge me as a person and as an athlete. The team is a family and made me immediately feel at home when I stepped onto campus."
Coach Lambinus on Bonvallet: "Violette displays all the traits we look for in a goalkeeper, including really soft hands, great footwork and most importantly, coachability. Without question, she is also one of best keepers we've seen with her feet and ability to strike balls over distance. Once we got to know her, we knew Violette would be perfect fit to add to our goalkeeping position group."

Fisher was a key contributor from day one at Monmouth Regional High School, serving as a varsity starter as a freshman. Fisher finished with 16 goals, five assists and did not compete in high school soccer her last few years because of her participation in the US Soccer Development Academy. In 2016, she was named to the Coaches All-Division Team for Class B North. Fisher was one of the top scorers at the 2017 Region 1 Championship in Virginia for the Cedar Stars Academy U18 team. She impressed in the classroom as a member of the National Honor Society and Spanish National Honor Society.
Why Lehigh? "I chose Lehigh because of the beautiful campus and the competitive academics and athletics. I absolutely loved the atmosphere and felt right at home."
Coach Lambinus on Fisher: "We've watched Wendie play for a few years and without question, she is absolutely one of the top attacking players in the region and can't wait to see her on the field in Brown and White. Her combination of tireless work rate, positioning in the box and nose for the goal, not to mention her love of soccer, has the potential to help our attack move to the next level."

Hite was a team captain and three-year starter for Northern Highlands High School Soccer in Allendale, New Jersey where she received All Division, All Bergen County and All State Honors. As a junior, she anchored a back line on a team that posted 16 shutouts, had a 22-1 record, won the Group 3 State Championship and climbed to the No. 1 national ranking according to USA Today. Hite played for World Class ECNL. She also played varsity lacrosse all four years and was team captain her senior year. She was selected by her teachers to be a Highlands Ambassador and a Highlands Hero. Hite was named to the honor roll every semester, and earned a spot in the National Honors Society.
Why Lehigh? "I chose Lehigh University because of its strong academic programs, alumni network and its commitment to a strong student-athlete environment.  I'm excited to spend the next four years at such an amazing school. Go Mountain Hawks!"
Coach Lambinus on Hite: "Allie's experience with her Northern Highlands team, deep family connection to Lehigh and multi-sport background makes her a great fit for our program. She is an athletic, tough and hard-working defender who has so many intangible qualities that will help raise the level of our training environment each day."

Out of the same school as recently-graduated Mountain Hawk Maggie Wadsworth, Odle was four-year varsity starter at Weddington High School. As a freshman, she helped lead Weddington to the North Carolina 3A state championship, and was the team's second-leading goal scorer. Odle was named All-Conference, All-Region and All-State in her career, leading Weddington in assists three years. Odle played club soccer with Independence ECNL, winning the U19 USYS National Championship. She was a U18 USYS National Finalist and two-time ECNL PDP Mid-Atlantic Invite. In the classroom, Odle was named to the honor roll all four years, standing in the top five percent of her class.
Why Lehigh? "Lehigh is the perfect combination of superior academics and high-level, competitive soccer. The overall environment and family culture of the team and school is something I'm so excited to be a part of. Lehigh's reputable engineering school is also a great challenge I look forward to."
Coach Lambinus on Odle: "Alex looks and plays the part of a typical Lehigh midfielder.  She can play all three central midfield positions and think she has potential to develop into a really good box-to-box type of player. Alex has a great engine, is highly technical and fits perfectly into the way we like to play. After seeing her play and having her on campus, we knew she would be a great fit in our program."

Roesing was a varsity starter as a freshman at Hatboro-Horsham, garnering Suburban One League second team All-League. She also garnered the Excellence in Physical Education Award. Roesing was a captain of the U19 Penn Fusion Development Academy, which qualified for the Development Academy Playoffs in 2018 and 2019. Roesing won an Eastern Pennsylvania Youth Soccer Association State Cup Championship in 2014 while also taking part in EPYSA Olympic Development Program and Philadelphia Union Juniors. Roesing also played varsity lacrosse in high school. In the classroom, she stood in the top 10 percent of her class throughout her career. Roesing is part of the Future Medical Leaders of America, Key Club, 2020 Advisory Board and Student Council. She owns a 4.0 GPA and 6.2 weighted GPA.
Why Lehigh? "I chose Lehigh because it has the perfect combination of strong academics as well as a competitive women's soccer team. When I went on my unofficial visit, the team atmosphere was very welcoming. I am so excited to be a part of such a great team and proudly represent the Lehigh name."
Coach Lambinus on Roesing: "Emma has really developed as an overall soccer player over the last few years and that is a testament to her work ethic and want to be great.  She can play at a high level at both center back and defensive midfield because her skillset translates really well to both positions. Every time we watch her play, Emma is a presence on the field and that will translate really well at the college level."

A local product, Schaller enters Lehigh following a standout career at Parkland High School. The ninth leading scorer in school history, Schaller was a senior captain who twice led her team in scoring. She twice garnered first team honors – The Morning Call and Lehigh Valley Live – while also being named All-State. Schaller was a first team EPC All-Star, helping Parkland to three District 11 championship and four EPC titles. Also in her career, she was named a preseason All-American and MaxPrep Parkland Player of the Year. Schaller was also a standout on her club team, helping Lehigh Valley United to a No. 3 national ranking on GotSoccer. Schaller won three state cup championships, competed in the USYS National League and won an EDP Mid-Atlantic Premier 1 championship. Schaller was a semifinalist in the NPL National Championship. She was a three-time ODP (Olympic Development Program) Region 1 Champion and the leading scorer for both Lehigh Valley United and her ODP team. In the classroom, Schaller is a National Honor Society member, along with a two-time Eastern Pennsylvania Conference Student-Athlete Council member and member of the Principal's List.
Why Lehigh? "It has always been my goal to play Division I soccer and at the same time, find a college where the academics will equally challenge me. I felt at home with the soccer program, the coaches and the beautiful campus."
Coach Lambinus on Schaller: "There is something special about a goal scorer, and that is exactly what Ava is. She displays a hunger to score that dictates her movement, body positioning and instincts around the goal. We've seen her score in so many different ways that only true goal scorers display and that will definitely translate to the college game."