University of Nevada women's soccer team signs five newcomers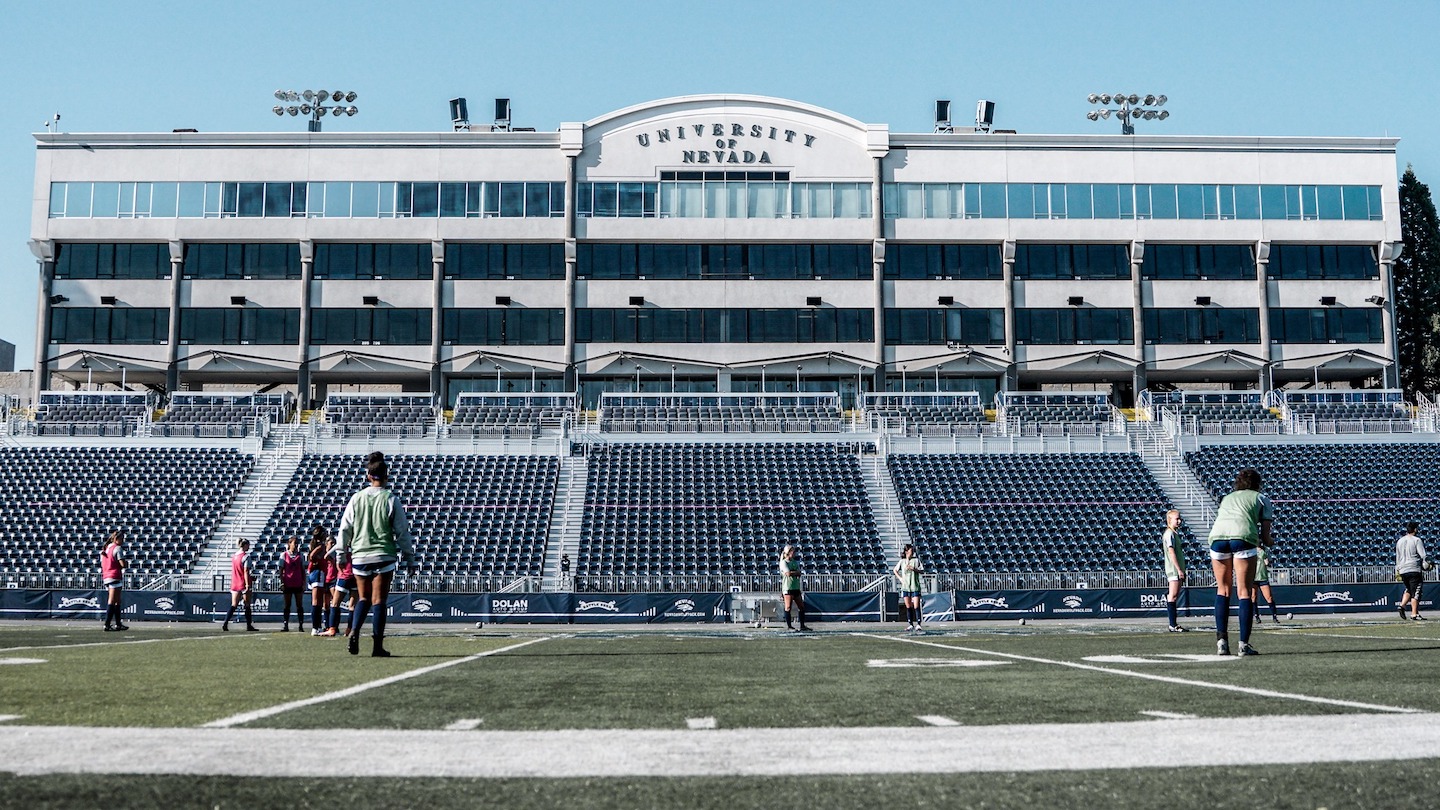 RENO, Nev. – University of Nevada women's soccer head coach Erin Otagaki announced the addition of five newcomers to the program.
"We are very excited about our 2021 recruiting class," Otagaki said. "We welcomed five outstanding student-athletes into our program and we can't wait for them to get to Reno."
Caly Ah Soon – 5-6 – Freshman – Midfield  
Hailing from Ewa Beach, Hawaiʻi, Caly Ah Soon is one of two Hawai'i natives joining the Wolf Pack next fall. Ah Soon currently plays for Kamehameha Schools Kapālama. She helped her team win back-to-back HHSAA state championships in 2019 and 2020. Ah Soon was named First Team All-State in 2020.
"Caly is a very talented midfielder who covers lot of ground. She plays hard and competes every time she steps on the field. She has a natural ability to find seams in the defense and create attacking opportunities for our team. We are excited to have her come in and bolster our midfield group."
Ally Little – 5-8 – Freshman – Forward 
A native of Haleiwa, Hawai'i, Ally Little is in the midst of a successful high school career at the Punahou School in Honolulu after leading the Punahou School in scoring during the 2019-2020 season. She was named to the ILH Second Team. Little was also being recruited by the University of Montana and Eastern Washington University.
"Ally is a player with a strong work ethic that will bring speed to our flanks. She will run after every ball and make it difficult for opponents to defend her. Her speed will create scoring opportunities for herself and our team as she works to get behind the back-line. We are so happy she is part of the Pack."
Penny Murphy – 5-3 – Freshman – Midfield 
From Amador Valley High School, Penny Murphy joins the Wolf Pack's midfield group. Murphy was both an ODP Nor Cal State Team Selection and Western Regional State Team Selection in 2020. Her father, Don, played collegiate soccer at the University of San Francisco and professionally for the San Jose Earthquakes.
"Penny is a very versatile player. She can play multiple positions and is a leader on the field. She is hardworking and never quits. Her grit on the field is something we are so excited about and we can't wait for her to get to campus."
Emily Rich – 5-5 – Freshman – Forward/Defense 
A four-time letter winner from Yosemite High School, Emily Rich comes to Nevada after receiving countless accolades during her high school career. Rich received awards for most goals and most assists in 2019 and was named Most Valuable Player for back-to-back seasons.
"When you watch Emily play the one thing you will recognize right away is that she has an engine that just will not stop. She is speedy and loves to go on the dribble. She wants to get into the attack and score goals. Her energy on the field is special and we are thrilled that she will come in and compete in 2021."
Trinity Sandridge – 5-5 – Freshman – Forward 
Trinity Sandridge joins the Wolf Pack from Tracy High School. As a junior, Sandridge was named All-League First Team and All-League Offensive MVP. Sandridge scored 37 goals and notched 37 assists in 39 games in a three-year span.
"Trinity has a knack for finding the back of the net. Her soccer intuition allows her to find herself in the right place at the right time to give herself the best opportunity to put the ball in the back of the net. She will be difficult for opponents to defend. We are excited for her to suit up in the Silver and Blue."