BYU women's soccer to welcome six newcomers for 2021 season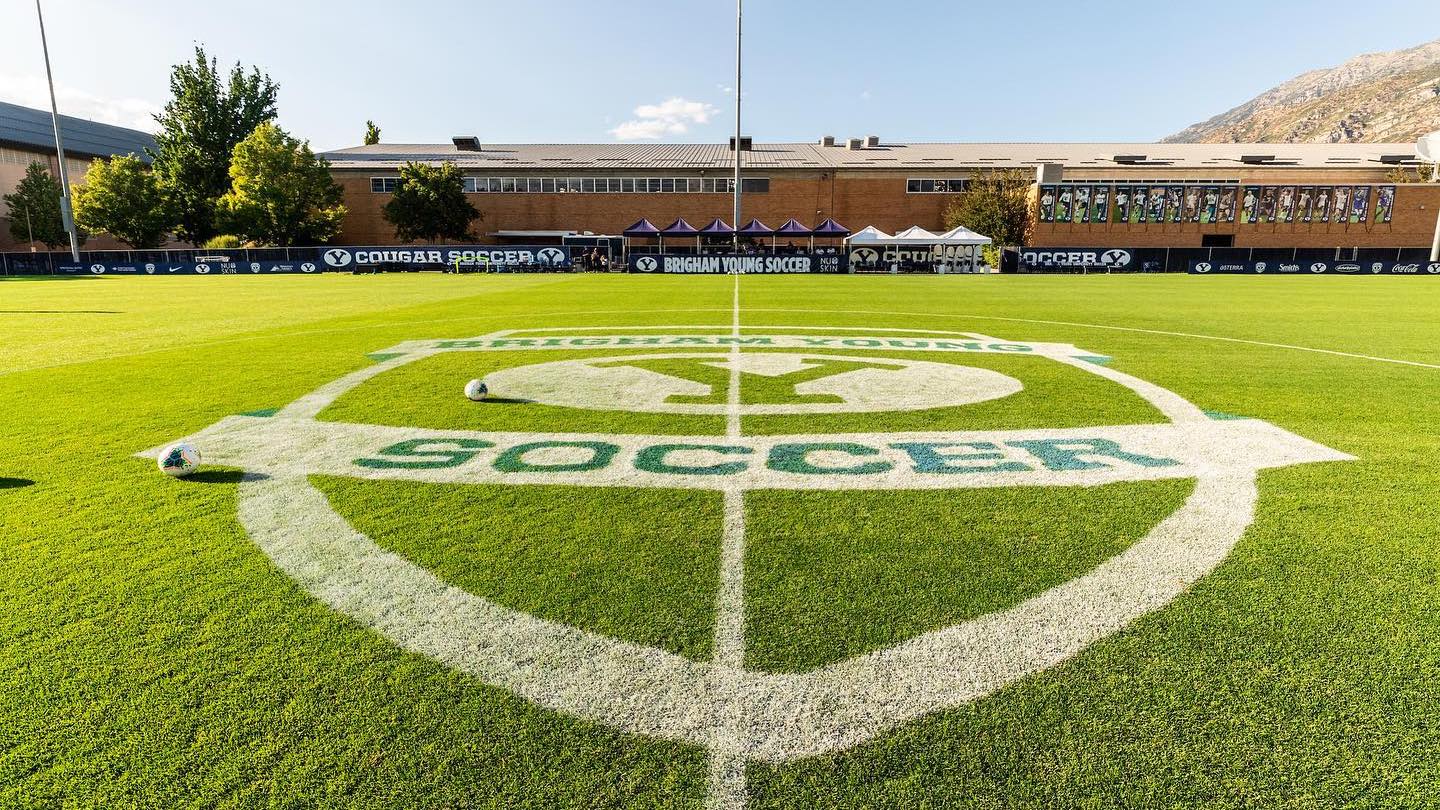 PROVO, Utah – Six student-athletes have signed with BYU women's soccer and will join the Cougars for the 2021 season.
"We are very fortunate each year to reload our roster with strong, talented and hard-working young women," said BYU women's soccer head coach Jennifer Rockwood. Our 2021 class will be a tremendous addition to the roster and really complement our group of returning players. Collectively they bring a very high level of experience, athleticism and passion for the game."
The states of Utah, Nevada and California are represented in the 2020 class of signees. Addison Gardner and Josie Shepherd (American Fork) along with Caroline Stringfellow (Syracuse) are from Utah. Ruby Hladek (Ladera Ranch) and Kelsey Hoopes (Livermore) are originally from California and Jacey Wood (Las Vegas) represents Las Vegas.
"I know how excited each of these athletes are to represent BYU both on and off the field," said Rockwood. "They will be a key component for the program's future, and we expect them to have an immediate impact during the fall season."
Addison Gardner
Forward | Highland, Utah | American Fork HS | Utah Celtic FC
2020 6A State Finalist
2020 Academic All State
2020 All American watch list
2017 6A State Champion (ranked sixth nationally)
2017 1st Team All Region, 2nd Team All State, Academic All State
2019 High School: 6A state champs, first-team All-Region, first team All-State
2019 Club: Finalists State Cup U18 United Soccer Association
2018 Celtic 1st place in U-16 P1 UYSA 2018, Avalanche tournament finalists playing up U-18
2022 Daily Herald All Valley Team
2020 Student of the month (October)
Hope Squad 2018-2019
Olympic Development Program Team Top 18 traveling team, invited to international trip
Ruby Hladek
Midfielder/Forward | Ladera Ranch, California | American Fork HS | So Cal Blues SC
IMG Academy Top 75 — Top 20 Midfielder
Top Drawer Soccer 4-Star Rating
2020 Utah 6A Region 4 Champion
2019 SC Blues Ranked #1 U17 Club Team in Nation
2019 SC Blues 26 game unbeaten streak—longest in US Soccer Development Academy history
2016 & 2019 San Diego Surf Cup Champion
2017 US Soccer Development Academy Top 10 Goal Scorer
2017 Top Drawer Soccer Top Goal Scorers
2017 Cal South Olympic Development Program
2017-2020 US Soccer Girls DA
2014-2017 US Soccer Invitational Trainings
Four-time Honor Roll
Kelsey Hoopes
Goalkeeper | Livermore, California | Livermore HS | Mustang Soccer
2015-17 US Soccer National Training Center Attendee
2016-17 California ODP State Team
2015-20 PDP Regional/PDP State Pool Attendee
2018 NCS State Championship runner up
2017-20 NCS Scholar Athlete
2019 EBAL All League Honorable Mention
Livermore HS Team Captain
Josie Shepherd
Midfielder | American Fork, Utah | American Fork HS | Utah Celtic FC
2019 Utah 6A High School State Champions
2019 Utah State Cup Champions
2018 Olympic Development Program Team
2017 Utah 6A High School State Champions
2017 Olympic Development Program Team
Academic All-State
Caroline Stringfellow
Midfielder, Forward | Syracuse, Utah | Syracuse HS | USA Premier
2019 Utah Gatorade Player Of The Year
2018 Deseret News Ms. Soccer
2017 Salt Lake Tribune Player Of The Year
Two-time Standard Examiner All Area Player Of The Year
2017-19 first-team All-State (Deseret News, Salt Lake Tribune, Standard Examiner)
UHSAA all-time Utah Career Assist Leader (86)
UHSAA Top 10 all-time goal scorer (88)
Top scorer 6A all-time
2002 Utah ODP all-time leading goal scorer
Two-time US National Soccer ID Camp
2019 USYSA Golden Ball Recipient-US National Championships
2019 USYSA Best Eleven
2018 USYSA Golden Ball Recipient-US National Championships
2018 USYSA Best Eleven
2018 USYSA National Championship Finalist
2019 USYSA National Championship Semi-Finalist
Two-time UYSA State Cup Champions
2019 USYSA Far West Regional Finalist
2017 USYSA Far West Regional Champions and Golden Boot
Four-time high school captain
Jacey Wood
Midfielder/Forward | Las Vegas, Nevada | Desert Oasis HS | Players SC
Desert Region Player of the Year
Desert Region Golden Boot Award
Student Athlete Academic Award
WPSL Nevada Top Goal Scorer
Nevada record for most goals in one game
Diamondback Most Valuable Player
Desert Oasis HS Soccer records (most goals in a season, assists in a season, goals in a game)
Also competed in track and cross country
Cross Country school record: 5K (19:21)
Track school records: 800 M (2:19), 4x800m relay, 4Xmile relay