Boston University signs five class of 2021 women's soccer recruits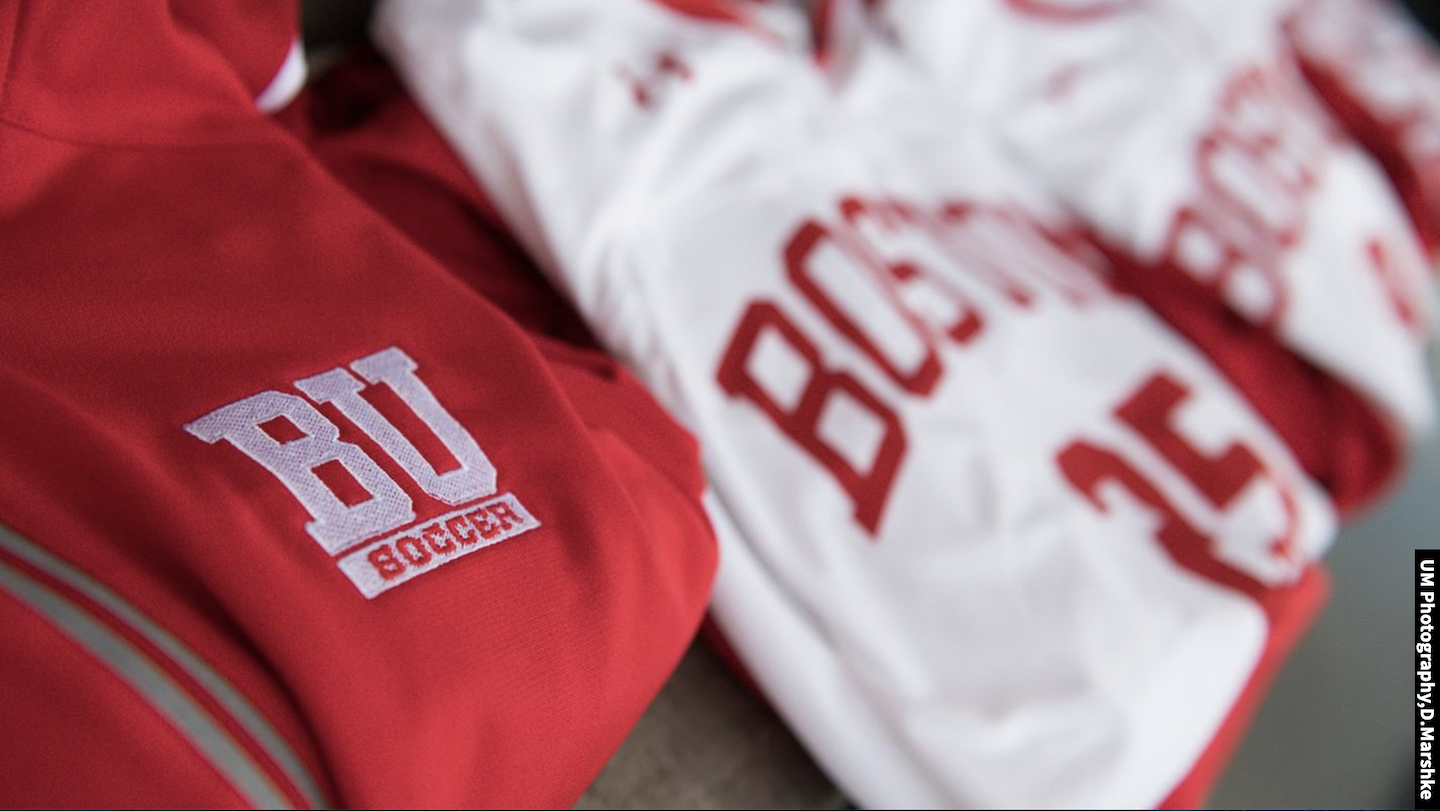 BOSTON – Five student-athletes will be welcomed to the Boston University women's soccer team next year, as head coach Nancy Feldman announced the 2021 signing class.
See below for a look at the group of incoming freshmen, representing the states of Maryland, Illinois, Arizona and New Jersey, along with one player from Ontario, Canada.
Goalkeeper | 5-9 | Bethesda, Md. | Washington Waldorf School
2018 US Training Center participant … 2018 New Jersey ECNL Showcase Stand-Out representing Bethesda Soccer Club… 2019 Swiss Youth National Team participant … 2020 Florida ECNL National Selection Game … Trained with FC Zurich First Team this August.
Coach Feldman on Braun: "Celia has a terrific competitive spirit and is driven to push herself in the training environment. She has proven capable of coming up with game-winning saves. Her maturity and work ethic will put her in great position to be a front-line collegiate goalkeeper."
Forward | 5-4 | Glencoe, Ill. | New Trier
Competed for the Eclipse Select ECNL North Team … … Played for DA in its inaugural year and led FC United DA team in assists … ODP Illinois State Team … ODP Region 2 camp … Selected for MVP game at Interregional ODP Showcase.
Coach Feldman on Fagan: "Morgan is a feisty and aggressive attacker who shows courage and bravery in penetration moments. She is capable of both creating an assist from flank attack, and getting to goal herself. She will add another dynamic and is a creative attacker."
Defense | 5-8 | Paradise Valley, Ariz. | Phillips Exeter Academy
Four-year starter at Phillips Exeter Academy … Team captain as a senior … Freshman of the Year, leading scorer as a sophomore and team MVP as a junior … NEPSAC All-Star as a junior.
Coach Feldman Hanlon: "Alli is a strong and mobile back. She is comfortable and versatile to play both centrally and wide. She has the confidence and poise of a more experienced player and the physical tools to compete at the collegiate level."
Midfield | 5-7 | Fort Erie, Ontario | Greater Fort Erie Secondary School
Played four years at Great Fort Erie Secondary School … Plays club for the Western New York Flash Academy … Deans Honor Roll all four years … Over 10 Standout Gryphon Award recipient.
Coach Feldman on Solomon: "Eileen is a technical central player who has the ability to contribute as a four, five or six. She knows how to stick a tackle and can turn it into attack. She will bring a competitive and hard-working mentality and is a great student of the game."
Midfield | 5-8 | Collingswood, N.J. | Bishop Eustace Preparatory School
Scored the game-winning OT goal in the US Youth Soccer National Championship … NJSIAA State champion … US National League, USYS U16 NJ State Cup and ERL champion …  Played club for SJEB Rush … All-State South Top 20 … Frederick Douglass & Susan B. Anthony award recipient for her work involving social justice.
Coach Feldman on Sullenberger: "Erin has terrific technical ability and plays with a creative flair. She is capable of solving pressure and finding good final passes. She will be able to play either of the attacking central midfielder roles, or as a target forward."