High Point women's soccer unveils 11-player recruiting class for 2021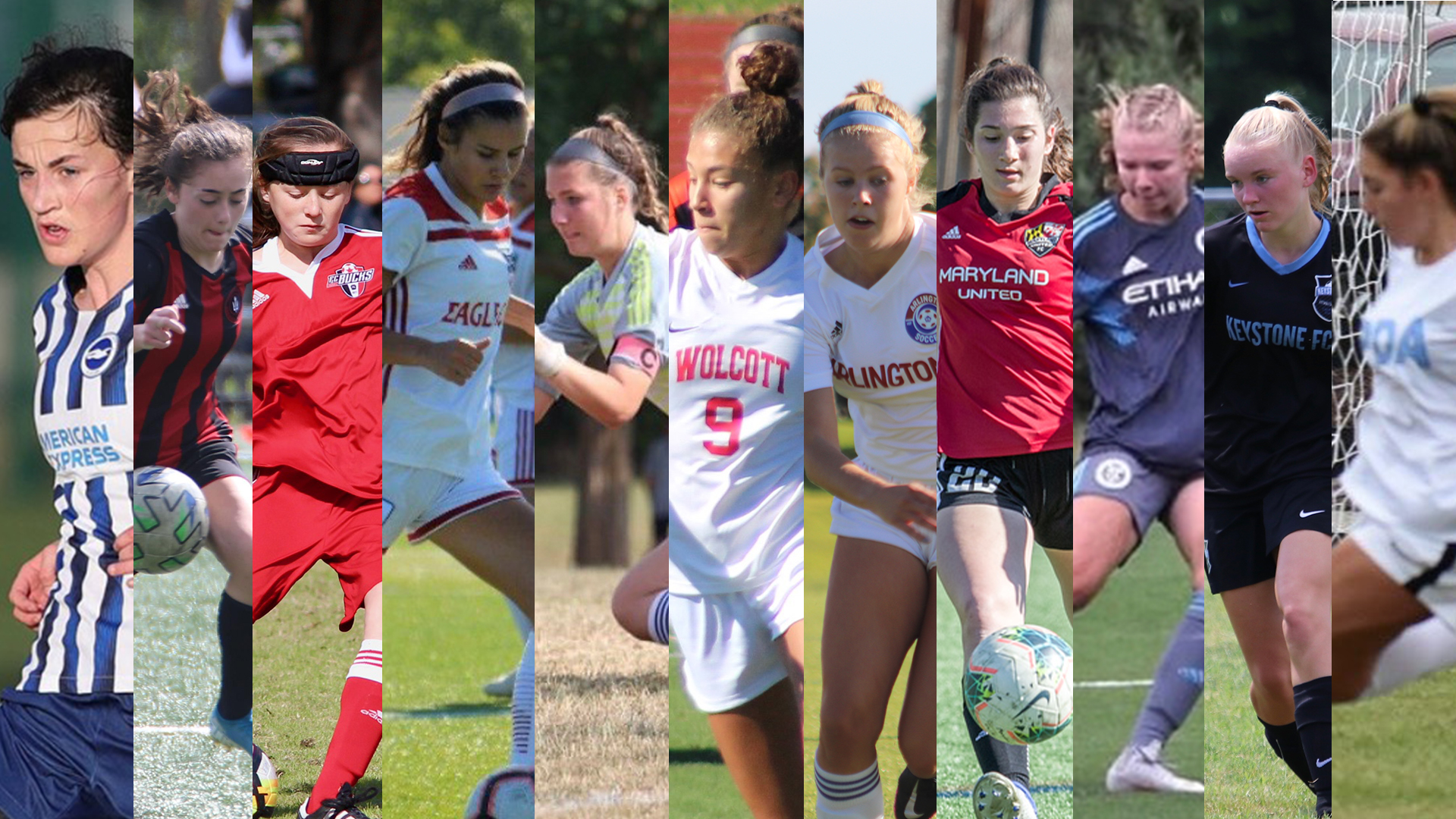 HIGH POINT, N.C. – High Point University women's soccer head coach Brandi Fontaine has announced the signings of eleven players for the 2021 recruiting class during the early signing period.
"We are very excited to officially welcome the 2021 class to our family," Coach Fontaine said. "This is a really strong group of players who we believe will come in and help support a very established and hardworking returning group of players. They provide depth in every position on the field and we expect them to come in and compete."
2021 Signing Day Overview
Ashley Rainho | Forward | Hillside, NJ | Players Development Academy (PDA)
Played for PDA for five years, spent 2020 with Philadelphia Ukrainian Nationals
Scored 25 goals in only high school year played (Union County Conference scoring leader 2019)
Was one of three girls selected to go to London, England with NextGen to train with Chelsea's Girl Academy
Emily Mashinski | Center Forward | Mechanicsburg, Pa. | Keystone FC 
Helped lead Keystone FC to EDP league championship
Made it to regionals with Keystone FC as a junior
Won district championship with Cumberland Valley High School in 2018 and 2020, she was also selected as a First Team All-Star my sophomore, junior, and senior year
Just received First Team All Sentinel honors.
Sophia Wickenden | Center Midfielder | Bognor Regis, West Sussex England | Brighton & Hove Albion
Has spent three seasons with Brighton & Hove Albion academy team
Helped establish first girls soccer team at her high school Regis School and captained them to the national finals
Lindsey DeHaven | Center Midfielder | Sellersville, Pa | FC Bucks 
Member of three SOL Conference Championship teams
Helped lead Pennridge to a PIAA State championship appearance and a PIAA District 1 championship
As a senior, she was named All-Area player of the year and was selected to the All-American watchlist
In 2018, her ECN team made it to the ECNL National Tournament
Megan Garmey | Outside Back | Severna Park, MD | Maryland United
Made the National ECNL tournament in 2018
Made the ECNL Nationals quarterfinals in 2019
Member of Archbishop Spalding High School that was ranked top ten nationally by USA Today throughout 2019-2020 season
Ella Vaughn | Center Midfielder | Wolcott, Ct | FSA FC
Helped lead team to ECNL Champions League for the first time in FSA FC history
She was named one of the Top 25 CT players to watch in 2020 as well as selected as NVL Conference All-Division as a Junior and a senior
Helped lead Wolcott High School to its first state quarterfinals appearance
Carly Smith | Defender | Mechanicsburg, Pa. | Eagle FC Impact
Won two NCS Easter Regional Championships with her Eagle FC Impact teams in 2015 and 2019, Captain for Eagle FC Impact for Five years
Senior varsity captain for her Cumberland Valley High School team, she also received All-State honors
Named Cumberland Valley MaxPreps player of the year as a junior
Was just selected to the 2020 Pennsylvania Female All-State Team, she also received First Team All Sentinel honors.
Lilly Neubauer | Forward | Arlington, Va. | Arlington Soccer Association
Played in DA Nationals Showcase with Arlington Soccer Association
Helped lead her team to a State Cup and Super Y Championship
Named all-conference WCAC
Gabby Zuczek | Center Back | Freehold, NJ | Players Development Academy (PDA)
Helped lead her PDA team to a National Premier League Championship final
Captain who helped lead her team to NJ Group 4 Sectional State Title Senior Year
Selected in 2018 as the Top Girl Soccer Sophomore in the state of New Jersey by NJ.com. Finished Top five in Voting for top junior and top ten for top senior.
Shannon McGovern | Center Back | Tomkins Cove, NY | World Class FC
Played for NYC FC DA as a freshman and sophomore
Captain of her World Class Football ECNL team
The teams she played for were first in the conference every year and her NYC FC teams qualified for national championships
Isabelle Lee | Goalkeeper | Atlanta, Ga. | Inter Atlanta FC 
Helped lead her Inter Atlanta FC team to the first state championship in club history.
Member of first girls' team in club history to compete at the USYS Southern Regional Championships
Was invited to Lyon, France to participate in the Generation Adidas program with Olympique Lyonnais