University of Memphis women's soccer adds six newcomers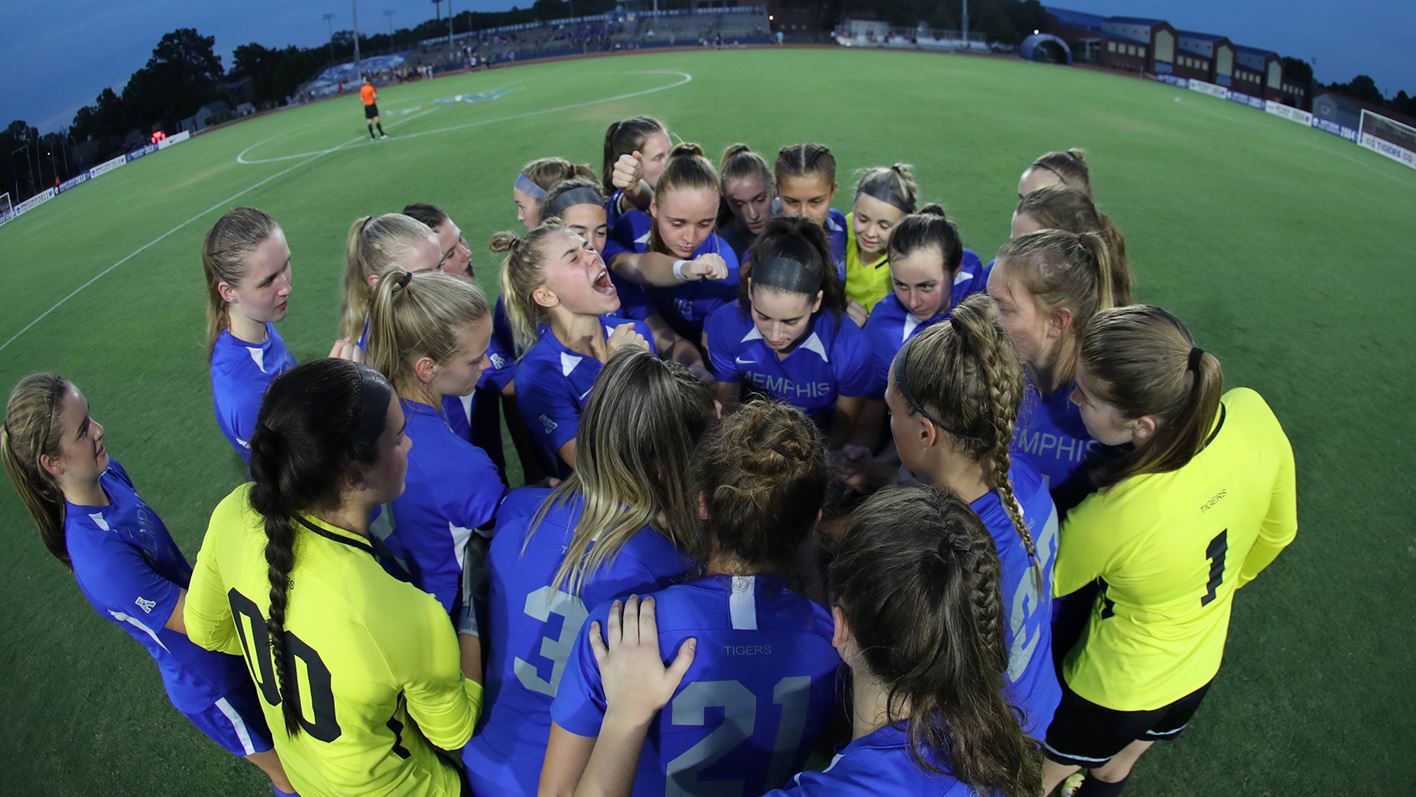 MEMPHIS – The University of Memphis women's soccer team added six additional signees for the incoming class of 2021, head coach Brooks Monaghan announced this week.
Memphis added a blend of talent and skill at multiple positions. The class also includes a wealth of championship experience and success at the state and international levels.
"I'm extremely pleased with the group coming in. It's a very diverse group," Monaghan said. "When it comes to recruiting, every year we're having to fill big shoes and, on paper, we feel that this group has the potential to fill those shoes. We feel this group will help us continue to compete for championships and keep our program in the national spotlight."
Earlier this week, the Tigers announced the signings of Jasmine Guerber and Momo Nakao who are set to join the program in January ahead of the 2021 spring season.
Peyton Felton
Position: D/M
High School: Strongsville HS
Hometown: Medina, Ohio
Club: CFC and Beadling
Club Coach: Denny Kohlmyer
Hobbies: Paddle boarding, biking and tennis

Why Peyton chose Memphis: I chose Memphis because I saw the passion and the heart that the entire program gives and how they fight for each other, and I feel that. That's the perfect place for me where I can work hard and get that passion for the game that I see in all of the players, and I believe their vision of "Driven By Doing" is a perfect fit for me.

Coach Monaghan on Felton: "Peyton is a versatile player and somebody we'll probably be looking to play in the holding-mid or center-back position. She's good in the air and technical. She reads the game well and is just a soccer junkie. She loves the game and her passion is evident. She's a kid that's always got a soccer ball with her, and that shows us a lot about her love for the game."
Lorelei Logan
Position: GK
High School: Albuquerque Academy
Hometown: Albuquerque, New Mexico
Club: Utah Royals Arizona GA
Club Coach: Tiffany Roberts
Hobbies: Spending time with family, cooking/baking, hiking, playing cornhole, listening to country music

Why Lorelei chose Memphis: I chose Memphis because of the competitive environment; I enjoyed the coaches and campus, and I wanted to live somewhere with pretty trees and water. The University felt like home to me.

Coach Monaghan on Logan: "Lorelei is a player that we knew we wanted as a Tiger the first time we saw her. We think the sky is the limit for her as a goalkeeper. The keeper position is something we haven't had to worry about in a long time with the talent we've had. We feel she possesses the qualities and mentality of a top-class goalkeeper. When we find someone of that potential and they are able to work with (Associate Head Coach) Jonny Walker on a daily basis, the sky becomes the limit."
Aubrey Mister
Position: F
High School: O'Fallon Township HS
Hometown: O'Fallon, Illinois
Club: Saint Louis Scott Gallagher
Club Coach: Laura Heffington

Hobbies: Spending time with friends and pretending to be good at singing

Why Aubrey chose Memphis: I chose Memphis because I felt at home with the coaching staff and all the players I met. I really like the history of the program and the city of Memphis.

Coach Monaghan on Mister: "Aubrey is extremely athletic. She's someone we've also had the chance to have at one of our camps. She's someone we see playing up top in an attacking role. She makes things happen because of her athleticism. What attracted us to her was her tireless work rate. When you combine that with the athleticism, things happen. She has the ability to make things happen on her own."
Anne-Valérie Seto
Position: CM/F
High School: College Notre Dame and College de Montreal
Hometown: Montreal, Quebec
Club: NDG SA (Notre Dame de Grace Soccer Association), Stark FC
Club Coach: Damien Jurie
Hobbies: Watching movies, reading and hanging out with friends
Why Ann Valerie chose Memphis: I chose the University of Memphis because I had good contacts with the coaches, and the team has high level players. Additionally, Memphis has all the academic programs that I might be interested in. Furthermore, I was happy to see that the team was part of the Black Lives Matter movement.
Coach Monaghan on Soto: "Anne-Valérie is another extremely versatile player. We're happy to get another player from Quebec that comes from a professional environment. She can play multiple positions. She possesses great attacking abilities with good skill, vision and athleticism. She is someone who has both the general athletic ability and soccer-oriented savvy combined."

Madalyn Grate
Position: F/M
High School: Shattuck Saint Mary's
Hometown: Rosemount, Minnesota
Club: Shattuck Saint Mary's
Club Coach: Joe DeMay and Vernon Croft
Hobbies: Going to the lake and wake surfing, baking and watching documentaries

Why Madalyn chose Memphis: I chose The University of Memphis because of the family-like community, academic opportunities and the competitive soccer environment.

Coach Monaghan on Grate: "Maddy Grate is another attacking-minded player we see playing up top or as a wide midfielder. She has a tremendous work ethic and a knack for scoring goals. She has the quickness to get behind backlines and has the instinct of finding the back of the net."

Jocelyn "JoJo" Alonzo
Position: F
High School: Coppell HS
Hometown: Coppell, Texas
Club: Solar ECNL
Club Coach: Adrian Solca
Hobbies: Running, bike riding, frisbee, hang out with my friends, working out and playing kickball with my family

Why JoJo chose Memphis: I chose Memphis because the environment on campus really felt like home, and I just knew this is where I wanted to be. The women's soccer program as a whole also really stood out to me and just the way they are as a team was something I wanted to a part of.

Coach Monaghan on Alonzo: "JoJo is an electric-type player. She will go at you and she will challenge you. We see her as a wide midfielder who can also play up top. She won't only beat you with her athleticism, but she's also going to beat you with her skill. She's a very skill-minded player."