University of Minnesota women's soccer signs transfer from UNC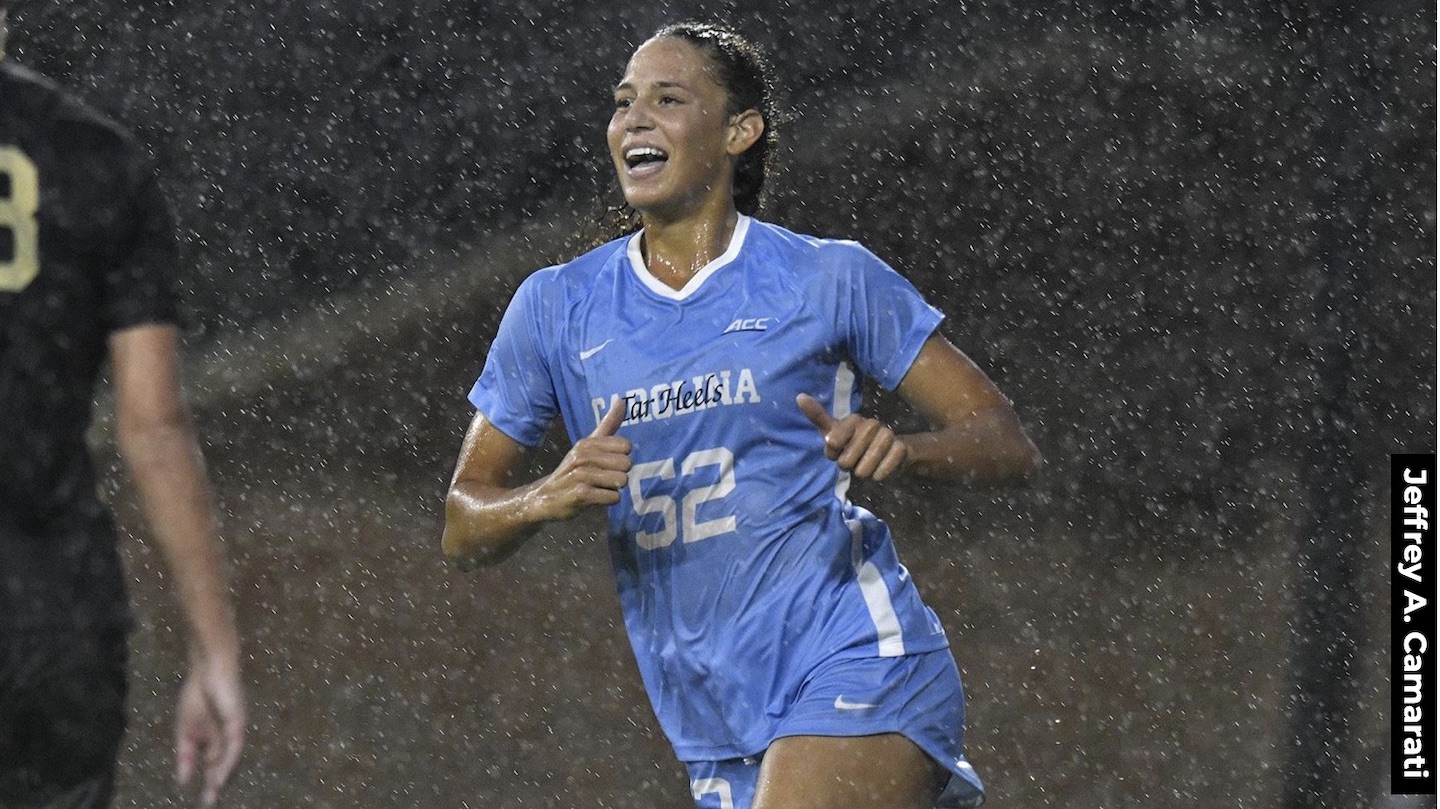 MINNEAPOLIS – University of Minnesota women's soccer head coach Stefanie Golan has announced the addition of transfer forward Izzy Brown to the program's roster. Brown comes to the Gophers after spending the 2019 and 2020 seasons at North Carolina.
"We are so excited to welcome Izzy with open arms into the Gopher Soccer family. I tried to recruit Izzy in her original process, but she ended up going to UNC, which was a great opportunity for her and she has grown in her time there," said Golan. "We love her presence on both sides of the ball up top. She can press defenses and cause turnovers that lead to opportunities, but she is also fantastic as a link-up player with a tremendous ability to hold the ball up in front of a back line to bring others into the game. Izzy is a constant attacking threat on the field, and a wonderful person and student off the field. She will fit in greatly to our program and we couldn't be more excited to have her in Maroon & Gold."
During her sophomore 2020 campaign at North Carolina, Brown appeared in all 12 games for the Tar Heels, helping power the team to an 11-1 record and a spot in the ACC Tournament Championship. On Oct. 23, Brown headed in her first career goal against No. 7 Duke to lift North Carolina to a 2-0 victory.
As a freshman, Brown appeared in 10 games both in the midfield and as a forward, ultimately totaling 180 minutes. She concludes her Tar Heel tenure having appeared in 22 games for a total of 512 minutes played.
Prior to her time with North Carolina, Brown attended Green Hope High School in Cary, N.C., where she was a two-sport athlete as a member of the Fighting Falcons' varsity soccer and basketball teams. As a four-year honor roll student, Brown graduated Summa Cum Laude from Green Hope.
In addition to her multi-faceted prep career, Brown also played for Capital Area Soccer League of the Elite Clubs National League from 2015-17 and later for the North Carolina Courage Development Academy from 2017-19. During that time, she was named to Top Drawer Soccer's IMG Girls Top 150 for the Class of 2019, while also garnering recognition in Soccerwire's Top 100 Girls of 2019.
Additionally, Brown was the leading scorer for the first-ever N.C. Courage Girls' Development Academy U18/U19 team throughout the 2017-18 campaign. In 2017, she was named a TDS Best XI at the GDA Winter Showcase. In each of the aforementioned years, the future Gopher forward competed in international Olympic Development Program tournaments in Costa Rica, in fact earning Tournament MVP honors in 2017. Brown has also been an ODP All-Star Team member and even trained at the ODP National Team Training Camp in Phoenix, Ariz. in the past.
Seeing as Brown already competed this past fall for North Carolina, she will not be eligible to play for Minnesota this upcoming spring. Rather, Brown will aim to make an impact on the field for Minnesota during the campaign to follow, alongside the program's additional six freshman signees that will be arriving in the fall of 2021.
As the daughter of Chucky and Melanie Brown, Izzy has two younger sisters, Amelia and Abigail. Her father is a former NCAA basketball student-athlete who went on to enjoy a 13-year career in the National Basketball Association, even winning an NBA Championship with the Houston Rockets in 1995. While studying at the University of Minnesota, Brown intends to major in communications studies.
Why Minnesota Soccer: "I think that Minnesota has a wonderful family atmosphere and great team chemistry. I am so excited to be a part of such a great program!"