University of Florida adds midfielder Shaye Seyffart as transfer from Villanova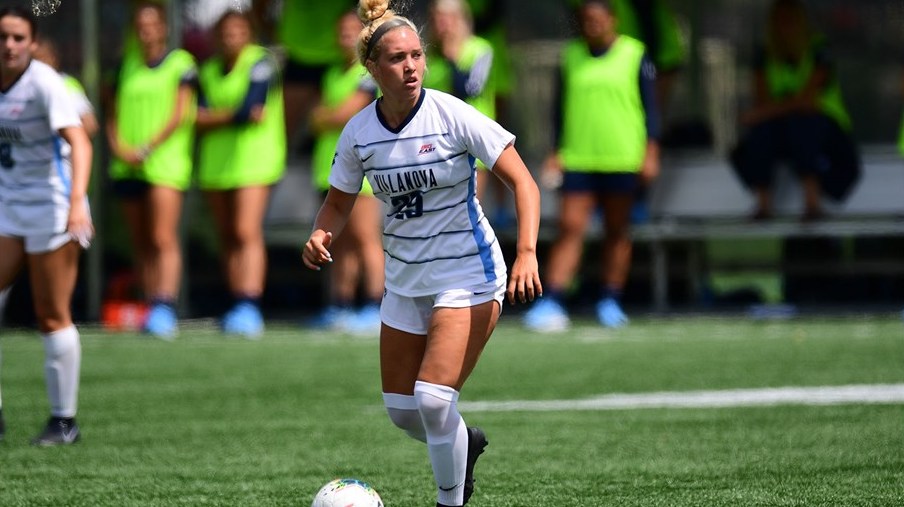 GAINESVILLE, Fla. – Midfielder Shaye Seyffart is joining the University of Florida Gators soccer team next fall as she transfers from Villanova. Seyffart has played in every match of the Wildcats' 2018 and 2019 seasons.
Seyffart enters Florida as a junior and is the team's 12th addition. In addition to Seyffart, 11 freshmen join the Gators in 2020.
Shaye Seyffart | @shayeseyffart
Position: Midfielder
High School: Hunterdon Central H.S. (Jeannine Calhoun)
Hometown: Ringoes, N.J.
Club Team: Sky Blue PDA (Michael Smith)
Info

At Villanova (2018-19)

Appeared in every match of Villanova's 2018 and 2019 campaigns – starting every match of 2018 and 15 as a sophomore
Scored a goal in each season
Fifth among the 2019 Wildcats in minutes played (1,411) and fourth in 2018 (1,321)

High School
Club

Sky Blue PDA U18/19 among nation's leaders in her final season
Also played with PDA ECNL gunners U17 and U16 and FC Bucks Fusion ECNL U14, U15
Invited to US Soccer Federation National Training Center (2014, 2015)
Becky Burleigh says:
"We are happy to have someone of Shaye's consistency, work ethic and character join the Gators. Looking forward to her becoming part of the team for the upcoming season."
Florida Soccer Additions for Fall 2020 Season  Fall 2019 Gator Signing Release
Name
Hometown
Position
High School
Club
Anna DeLeon
Rancho Palos Verdes, Calif.
D
Palos Verdes H.S.
Strikers FC
Alexa Goldberg
St. Petersburg, Fla.
GK
St. Petersburg H.S.
Tampa Bay United
Tori Grambo
St. Johns, Fla.
D/F
Bartram Trail H.S.
Florida Elite Soccer Academy
Izzy Kadzban
Longwood, Fla.
MF
Lake Mary H.S.
Florida Kraze Krush
Ashlyn Kane
St. Johns, Fla.
MF/D
Bartram Trail H.S.
United Soccer Alliance DA
Beata Olsson
Enkoping, Sweden
F
Celsiusskolan Uppsala
Uppsala W
Cece Price
Potomac, Md.
D
Our Lady of Good Council
McLean ECNL
Madelaine Rhodes
Vero Beach, Fla.
F
Vero Beach H.S.
Florida Kraze Krush
Shaye Seyffart*
Ringoes, N.J.
MF
Hunterdon Central H.S.
PDA Sky Blue DA
Delaney Tauzel
Jacksonville, Fla.
MF
Creekside H.S.
Florida Elite Soccer Academy
Sydney Urban
Belle Harbor, N.Y.
MF/D
Poly Prep Country Day School
PDA
Julia Violante
Largo, Fla.
D
Largo H.S.
Tampa Bay United
*transfer from Villanova