Florida International University women's soccer announces six newcomers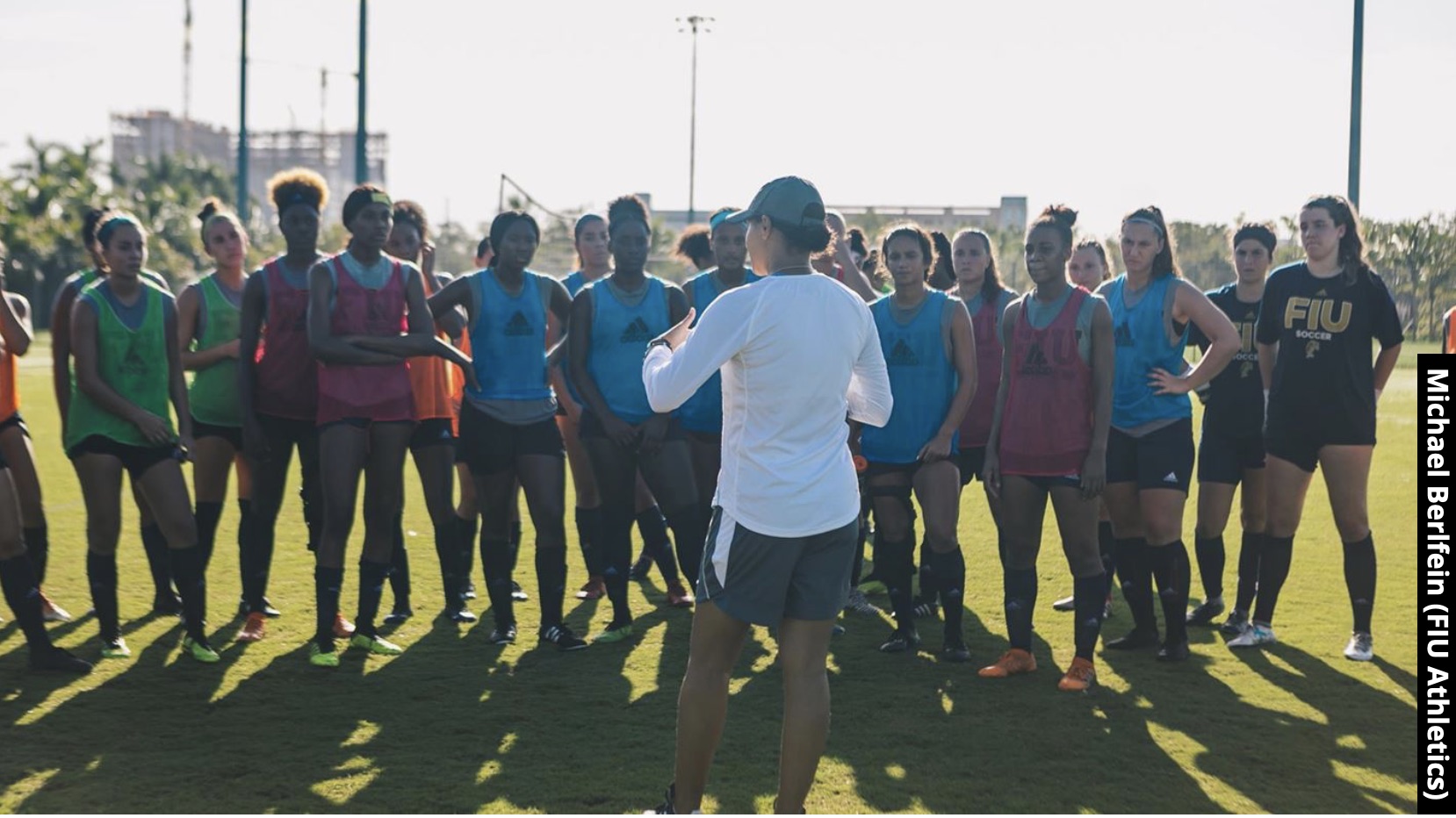 MIAMI – Florida International University women's soccer head coach Sharolta Nonen has announced the addition of six newcomers who will join the roster for the upcoming 2020 season.
The squad's first wave of recruits features five true freshmen and one transfer. Among the young group of Panthers are: Avery DeWitt, Sophia Vilar, Maya Cabrera, Paige Davis and Chloe Theriault. Laia Muñoz Danon joins FIU as a transfer from Monroe College.
"I could not be happier about continuing my soccer career at FIU," said Vilar. "It has always been my dream and I feel extremely blessed to be given this opportunity. I am looking forward to playing in front of my family and friends in my hometown."
Vilar played locally at Westminster Christian School and is a homegrown product of Miami, Florida.
"As a player and student, I am very eager to join the Panther family," said Cabrera. "I can't wait to become a part of the collegiate life and experience what's in store. I've always looked forward to playing soccer at FIU. Dreams do come true!"
Cabrera is a product of American Heritage School Plantation Campus and resides in Pembroke Pines, Florida.
"I feel ecstatic about the opportunity to join the Panther soccer family and am very thankful to be in this position!" said DeWitt.
DeWitt comes to FIU by way of Duncan U. Fletcher High school in Jacksonville Beach, Florida.
"FIU is a very welcoming place and I believe joining the program will bring me plenty of success as a player and a student," said Davis. "I can't wait to become a part of the Panther family and am extremely excited to receive this opportunity."
Davis attended St. George's Technical High School and hails from Townsend, DE.
""I'm unbelievably grateful to have the opportunity to play at FIU and to experience the next four years at a very diverse and high level program," said Theriault. "Playing soccer at the collegiate level has always been an aspiration of mine and I can't wait to see what the future holds."
Theriault formerly took the pitch at Ronald W. Reagan High School in Winston Salem, North Carolina.
"Hard work pays off", said Danon of the opportunity to transfer to FIU.
Muñoz Danon heads south to FIU after spending her first two seasons of collegiate soccer at Monroe College in New York. Before becoming a member of the Mustangs women's soccer team, Muñoz Danon played club soccer overseas in Spain where she grew up in the town of Sant Cugat del Valles, just north of the city of Barcelona.
With three in-state recruits, two hailing from outside Florida, and one international signee, Coach Nonen has begun laying the foundation for an incoming recruiting class that will grow as preseason camp approaches in August.