U.S. Soccer releases Phase 2 return-to-play recommendations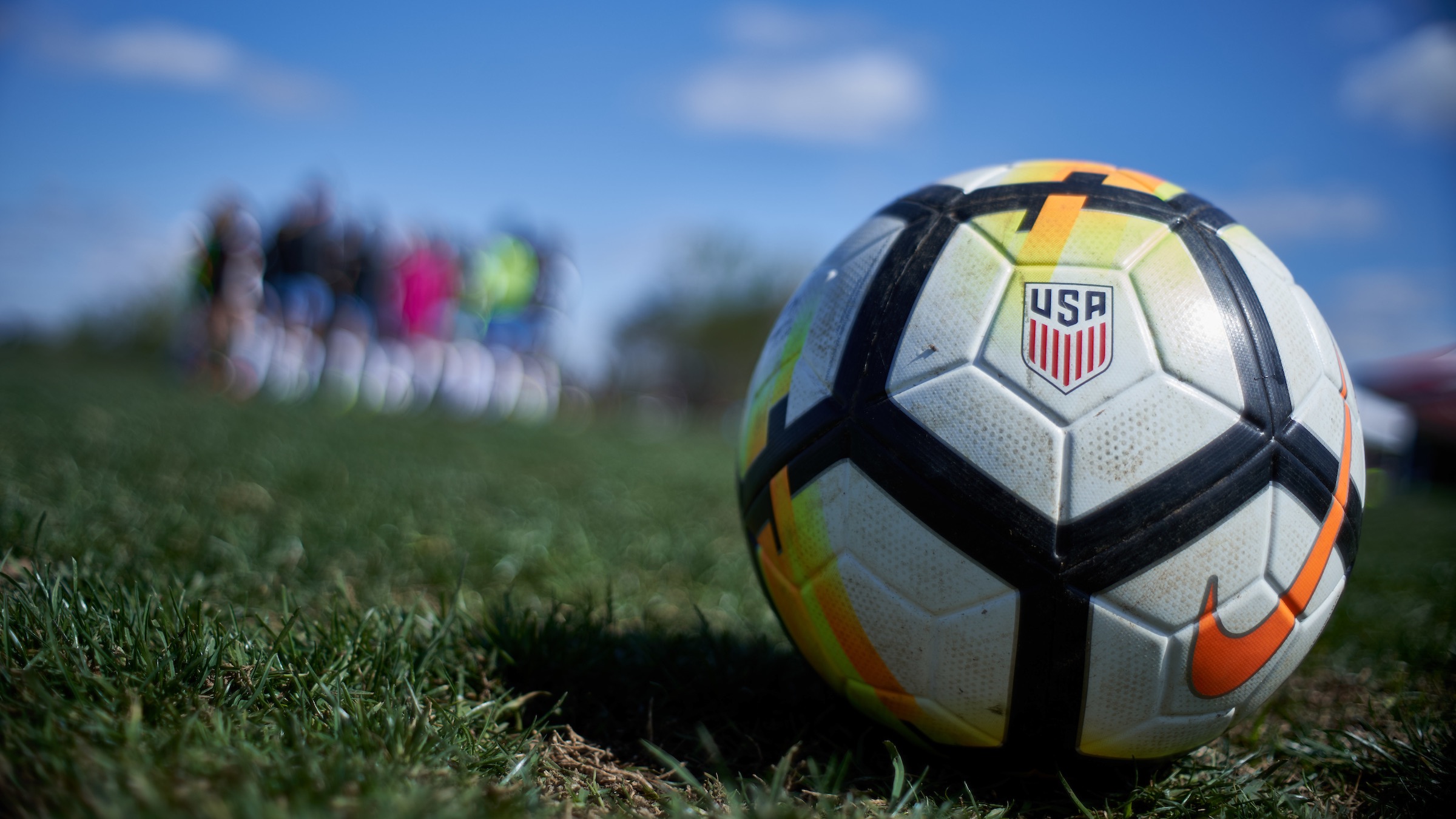 CHICAGO – As the U.S. Soccer PLAY ON initiative continues to inform, educate and assist in the process of organized soccer returning to play nationwide during the COVID-19 pandemic, the Federation has released its Phase 2 recommended guidelines and best practices for all players, coaches, parents, administrators and referees.
In U.S. Soccer's five-phase approach, Phase 2 reintroduces full-team training and should only be taken when local authorities have deemed it safe to gather in groups of more than 10 individuals. Phase 2 should also only follow a successful Phase 1, which recommended training with a maximum of nine players and one coach for at least four weeks.
"We're all excited to get back to full team training in Phase 2, but everyone should make sure it's being done the right way and includes the proper precautions," said U.S. Soccer Chief Medical Officer George Chiampas. "To move into Phase 2, teams and clubs should make sure their state and local regulations allow for gatherings of more than 10 people and they have spent the past four to six weeks carefully following our Phase 1 guidelines. If we all follow these steps during our return to play process, we can ensure all participants will be as safe as possible when moving from one phase to another."
The comprehensive Phase 2 Grassroots Soccer Recommendation Guide aims to help all those involved in youth soccer operate under key safety considerations for this stage, but also contains valuable information that can be applied to all levels of the game.
U.S. Soccer also encourages all players, coaches, parents, referees and administrators to take the PLAY ON Pledge- an oath to stay informed and to follow recommendations from medical professionals, to be honest in their self-evaluation and to be responsible to themselves, their family and their communities.
Each phase of U.S. Soccer PLAY ON represents the different stages of progress required to achieve the ultimate goal of playing with no restrictions or recommendations related to COVID-19. While U.S. Soccer is providing return to play information as recommendations, it is vitally important that everyone first follow all rules and procedures put in place by local and state governments.
Along with providing best practices in the detailed and in-depth recommendation guide, the PLAY ON initiative includes instructional videos, sample training exercises, infographics and other resource materials. As we progress between phases, the campaign continues to provide materials for those in the soccer community. All the resources in the PLAY ON initiative can be found in a virtual hub at ussoccer.com/playon.
Additional information and resources will be distributed in the coming weeks.