EDP Soccer announces return-to-play timeline for leagues and tournaments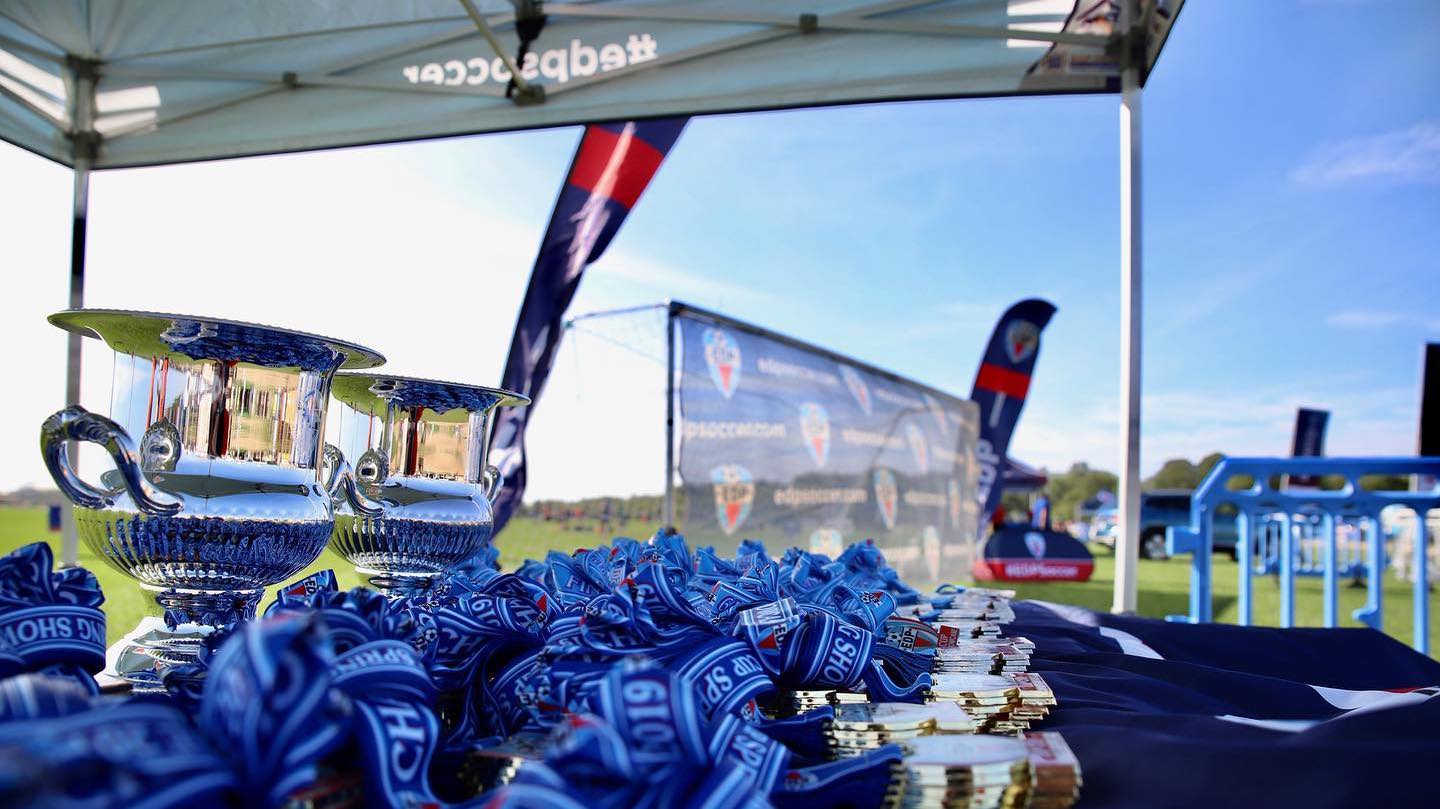 EDP Soccer has announced their official return-to-play timeline for both league and tournament competition in New Jersey.
Teams will be able to begin training on June 22 and games will be able to begin on July 6, in accordance with New Jersey Governor Phil Murphy's latest guidelines.
See below for the full update from EDP Soccer, including details on programs that will take place this summer.
June 18, 2020
Dear Club Leadership, Coaches, Team Managers, and Supporters:
We are very happy to support New Jersey Governor Phil Murphy's decision to allow soccer teams to begin practice June 22 and return to competition on July 6.
EDP Soccer has been diligently planning to Return to Play and has compiled guidelines that follow strict health and safety protocols to maximize the safety of all participants, spectators, and staff. We have developed protocols based on guidance from the CDC, State Health Departments, US Soccer, US Youth Soccer, and State Soccer Associations. For complete details, please visit edpsoccer.com/return-to-play.
With the Governor's approval to return to competition, EDP Soccer will offer youth summer leagues, 20U/23U leagues and tournaments. In addition, fall registration is now open.
EDP Summer League
EDP Soccer will be conducting a Summer League mini-season program for New Jersey clubs/teams in the 9U-19U age groups. This will be a competitive platform to get the teams ready for the 2020-2021 season.
League dates:  July 11 – August 15
League fee:  $300
5-6 league games
Midweek games will be permitted
Localized travel:  Brackets will be built based on geography to limit travel
Ages group will be mixed if needed
Roster flexibility:  Players can be moved between rosters within a club
No substitution limitations
Registration link:  https://events.gotsport.com/forms/app/Default.aspx?EventID=80090
Deadline to apply is June 29
Note:  As other states in the East Region begin to allow league play, EDP will look to operate league programs in these states.
EDP 20U/23U Summer League
The league is aimed at players entering their collegiate playing careers, for returning collegiate players and recent college graduates still looking to play competitively.
League dates:  July 7 – August 1
League fee:  $800
Carding fee:  $23 per player—The league is sanctioned by United States Adult Soccer Association (USSASA)
Six (6) games guaranteed—One midweek and one weekend game per week
Men's and women's brackets
Geographical alignment
Referee fees split between teams
Registration link:  https://events.gotsport.com/forms/app/Default.aspx?EventID=79345
Deadline to apply is June 29
EDP Tournaments
EDP Soccer will post the 2020 schedule and registration will open in the next day or two.
Looking Ahead
As we look forward to the fall season, EDP is continuing fall league and tournament registration for all clubs and teams.
While we are excited to get this information out, there is a lot of work to be done and we expect there are questions and clarifications, please contact [email protected]. As we answer questions, we will establish a Frequently Asked Questions page.
We are so glad that we can now take the steps necessary to help your teams return to play and we look forward to seeing everyone on the field in the very near future.
Sincerely,
Jen Marcella, Executive Director, Leagues, EDP Soccer
Don Rawson, Executive Director, Facilities and Tournaments, EDP Soccer