U.S. Soccer Girls Development Academy East Conference Recap: Oct. 19-20, 2019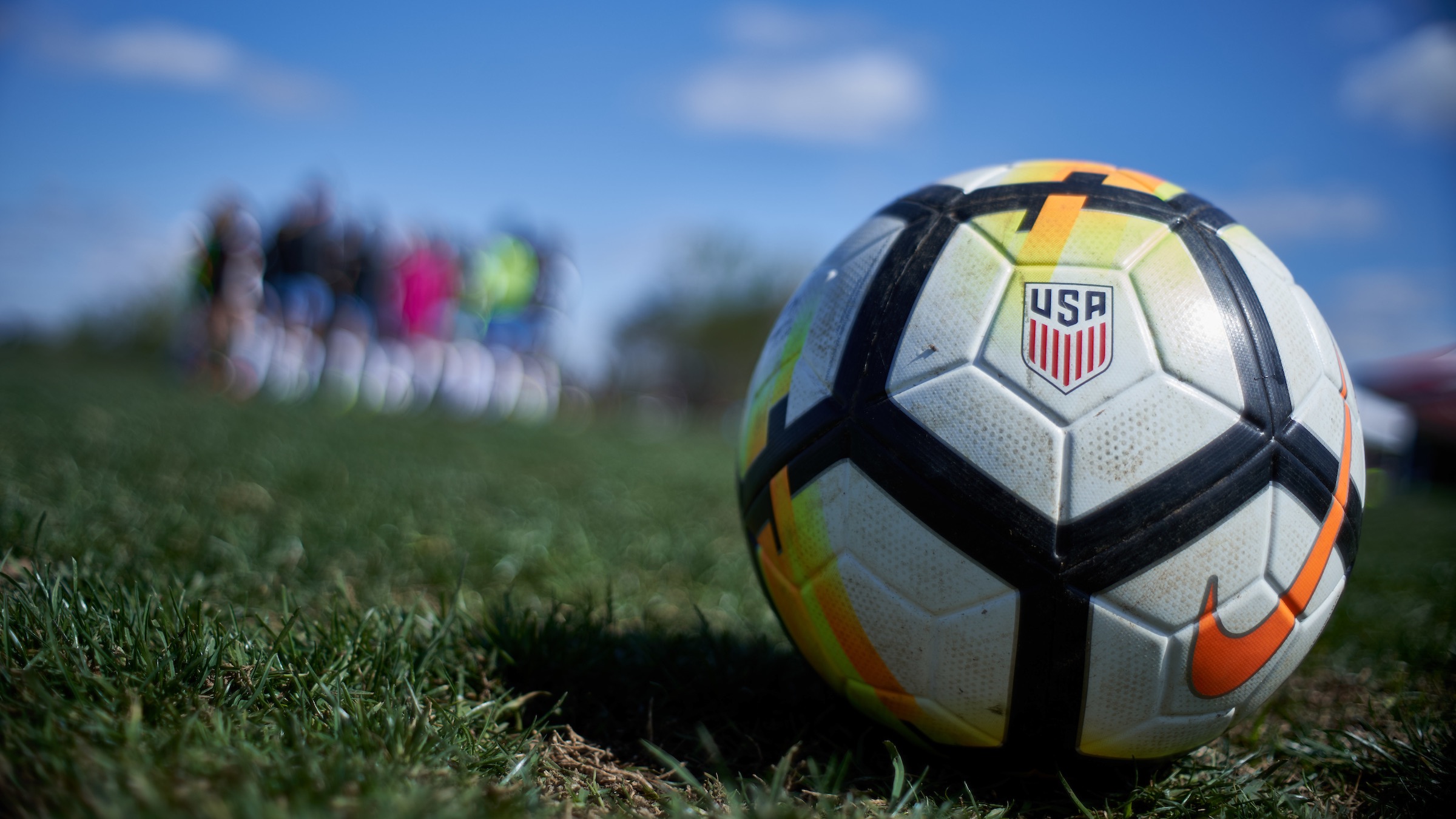 East Conference clubs returned to regular season competition this weekend, after diving into Girls DA Cup play for the past couple weeks.
Continue reading for a look back on a few of the top performances by U.S. Soccer Girls Development Academy teams across the U-15, U-16, U-17 and U-18/19 age groups.
U-15
The St. James FC Virginia maintained their perfect start to the season with a 5th straight win, shutting out Metro United 3-0 on Saturday afternoon. Three different players scored for TSJ FCV's attack. Defenders Kylie Marschall and Amara Gleaves played the full 80 minutes, while goalkeepers Alexis Radvanyi and Teagan Gardner combined for the clean sheet.
Oakwood SC notched their 3rd straight win of the fall campaign, storming past FC Fury NY 6-0 on their home turf. Aubrey Kulpa posted a hat trick in the blowout, as goalkeeper Abby Colella paired with Oakwood's back line for the shutout.
South Shore Select improved to 3-1-1 thanks to a dominant 6-0 rout of SJEB Rush on Saturday at home in Weymouth, Mass. Claire Murray set the tone with a hat trick in the opening 20 minutes. Three other players scored one goal each, as South Shore racked up 5 of their 6 goals in the first half.
A 4-goal performance from Sophia Bradley and a hat trick by Mya Rivera highlighted STA Development Academy's 9-0 blowout victory over Cedar Stars Academy – Bergen. STA remains unbeaten with a 4-0-1 record, having outscored opponents by a remarkable 29-2 margin.
IMG Academy stole the show in the Southeast Division, coming back to win after falling behind 3-0 in the opening 10 minutes against United Soccer Alliance. IMG netted 4 unanswered goals, all in the second half, as they mounted an inspired comeback victory, 4-3, on their home field. Alexis Morrison (42') and Carla Sue Small (49') put IMG on the board, before Mila Erceg (52', 68') provided the equalizer and game-winner.
Weston FC received goals from Julianna Harris (30') and Tiffany Murillo (65') during their 2-0 win over West Florida Flames on Sunday. Goalkeeper Ashley Fonseca worked behind the Weston back line to tally the clean sheet.
U-16
The St. James FC Virginia remains unbeaten at the top of the Atlantic Division, climbing to 4-0-1 following their 5-0 defeat of Metro United. Ella Carter led the offense with a brace, as 4 different players found the net. Goalkeepers Alexa Gianoplus and Sanam Milani split time between the posts during TSJ FCV's clean sheet performance.
Five goals from U.S. Youth National Team standout Allyson Sentnor propelled Northeast Division leader South Shore Select to a 9-0 rout of SJEB Rush. South Shore is perfect through 5 games on the season, with a 24-2 goal differential.
Oakwood SC picked up their first win of the regular season, downing FC Fury NY 3-0 on Saturday afternoon at Oakwood Soccer Park.
The Southeast Division saw IMG Academy pick up a 4-3 win over United Soccer Alliance in a fast-paced battle between the Florida clubs. U.S. U-15 Girls National Team roster pool midfielder Thai Quallich notched a hat trick for United Soccer Alliance, while 4 different players scored in the win for IMG.
Midfielder Avery Thompson netted a second half hat trick, highlighting Weston FC's 6-0 dismantling of West Florida Flames. The win marked Weston's first 3 points of the regular season.
U-17
The Atlantic Division is also headlined by The St. James FC Virginia at the U-17 level, where the club remains perfect at 4-0-0. After more than 80 minutes of scoreless soccer on Saturday, TSJ FCV's offense exploded in the final 10 minutes during their 3-0 win over Metro United. Brooke Potter (82'), Riley Flanagan (86') and Madison Wyner (88') broke the game open with 3 unanswered goals to close the game.
Baltimore Armour continued their unbeaten start to the regular season, surging past Seacoast United 7-1 on Sunday. Cate Shepherd and Ellie Stokes both recorded hat tricks in the blowout victory.
Sky Blue – NYSC picked up their 2nd win of the fall, edging Cedar Stars Academy – Monmouth 2-1. Lumi Kostmayer (31') opened the scoring in the first half, and Erin Hogan (49') found the net early in the second half, providing what proved to be the game-winner.
U-18/19
It was more of the same in the eldest age group for The St. James FC Virginia, as the club remains perfect in regular season play with 4 straight wins. Four players – Jasmine Hamid, Carrie McIntire, Olivia Migli and Ellis Wheeler – all recorded braces for TSJ FCV during their 10-0 blowout of Metro United on Saturday morning.
Penn Fusion Soccer Academy kept pace with TSJ FCV in the Atlantic Divison, also pushing their record to 4-0-0 over the weekend. Emma Misal's 39th minute goal was all Penn Fusion needed in Sunday's 1-0 clean sheet victory over PA Classics. Fusion defenders Julianna Bell, Taylor Fasnacht, Natalia Santangelo and Misal each went the full 90 minutes, in front of goalkeeper Anna Maria Thomas during the shutout.
Cedar Stars Academy – Monmouth came out on top of a close battle, 3-2, against Sky Blue – NYSC on Saturday evening. Wendie Fisher (14', 29') scored twice in the first half for Cedar Stars, before Sky Blue's Esme Brayshaw (61', 63') answered with back-to-back goals early in the second half. Sydney Ritter eventually broke the tie, netting the game-winner in the 87th minute for Cedar Stars.
Oakwood SC blanked FC Fury NY 3-0 on Saturday afternoon, benefitting from an own goal, along with second half scores from Natalie Tavana (67') and Madison Carroll (78'). Oakwood goalkeeper Jessica Kasacek combined with the back line for the team's 3rd clean sheet of the regular season.
IMG Academy needed only a 39th minute goal from the team's premier scorer, Riley Thompson, to come out on top 1-0 against United Soccer Alliance. Savannah Barron and USYNT goalkeeper Mia Justus each played half the game in net, working with the back line for the shutout.
After 80 minutes of scoreless soccer, Weston FC's Sophia Vilar broke through with the game-winning goal in her side's 1-0 victory against West Florida Flames. Goalkeepers Skylah Klein and Rachel Fishkin paired with the back line to preserve the shutout for Weston.