Texas Tech Soccer signs pair of transfers ahead of 2020 season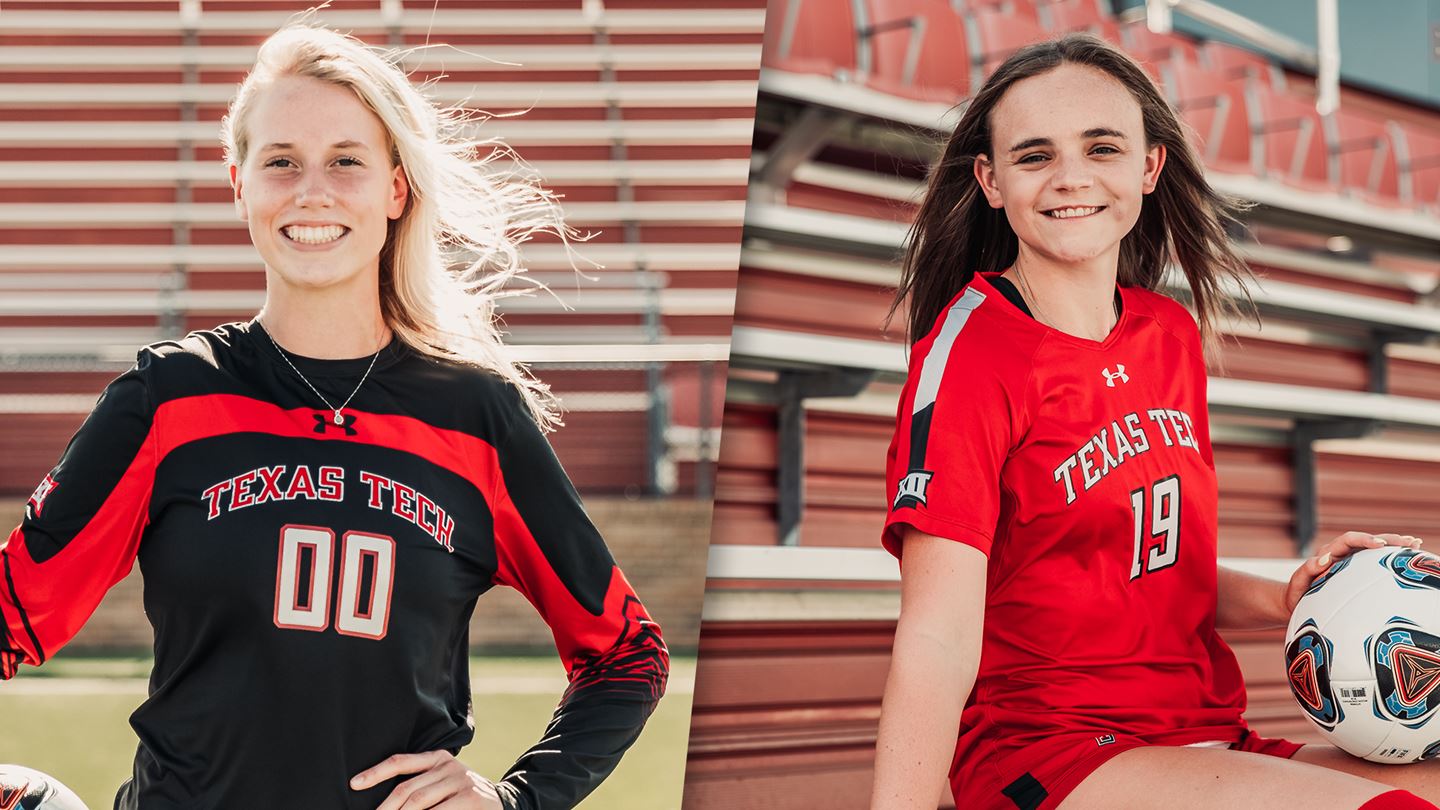 LUBBOCK, Texas – Texas Tech Soccer head coach Tom Stone announced Monday the signing of transfers Sydney Malmstrom and Madison Drenowatz.
Malmstrom comes to Tech a junior college goalkeeper who last season was named an All-American after leading Tyler JC to the fourth NJCAA Championship in program history. The 6-foot-2 keeper will enroll at Tech this fall with junior eligibility.
"I am really excited to improve my game with Coach Stone, Coach Keeton and the whole team," Malmstrom said. "They have given me the amazing opportunity to push myself in one of the best environments in Division I college soccer. I feel very blessed to be able to play for and represent a school that supports its students and athletes in everything they do."
🏆 National Champion
🏅 All-American

After leading Tyler JC to a national title last season, @sydm_04 is now a Red Raider.

🔴#WreckEm⚫️ pic.twitter.com/JiYdZm1SPV

— Texas Tech Soccer (@TexasTechSoccer) July 27, 2020
Malmstrom started in net in all 23 games during Tyler's national title season in 2019. Malmstrom held a record of 21-1-1 as she and her Apaches defense shut out 12 teams. The Whitehouse, Texas, native allowed just 12 goals during 1,530 minutes in goal, resulting in a goals-against average of 0.71. As a true freshman, she played in 12 games while maintaining a 0.65 GAA. She posted a 9-1-1 record as the Apaches finished runner-up in the NJCAA Championship game.
"Everyone on this team is so talented, being able to even be among them at every practice and game is an honor," Malmstrom said. "I look forward to us pushing each other to be better every single day."
Drenowatz, a 5-foot-5 forward, makes her return to Texas after leading Division III Rochester (N.Y.) in scoring last season as a freshman. The newest addition to the potent Red Raider attack scored 13 times for the YellowJackets while assisting on four other goals.
Through 15 starts, Drenowatz scored multiple goals on five occasions. Perhaps her biggest goal of the season was the game-winner over No. 1 William Smith during the regular season. For her efforts, the Southlake native was named Second Team All-Region by the United Soccer Coaches. She was also voted to the All-University Athletic Association Second Team.
"It's so nice to be back in Texas and coming to a school like Texas Tech," Drenowatz said. "I want to be the best I possibly can in the role that I'm given and continue to grow as an athlete both physically and mentally."
𝙎𝙤𝙪𝙩𝙝𝙡𝙖𝙠𝙚 ✈️ 𝙉𝙚𝙬 𝙔𝙤𝙧𝙠 ✈️ 𝙇𝙪𝙗𝙗𝙤𝙘𝙠

After leading D-III Rochester (N.Y.) in goals as a freshman, @madidrenowatz is back in Texas as the newest Red Raider forward.

🔴#WreckEm⚫️ pic.twitter.com/E6mnUohgCT

— Texas Tech Soccer (@TexasTechSoccer) July 27, 2020