Colorado State women's soccer signs in-state freshman Ashlynn Lutz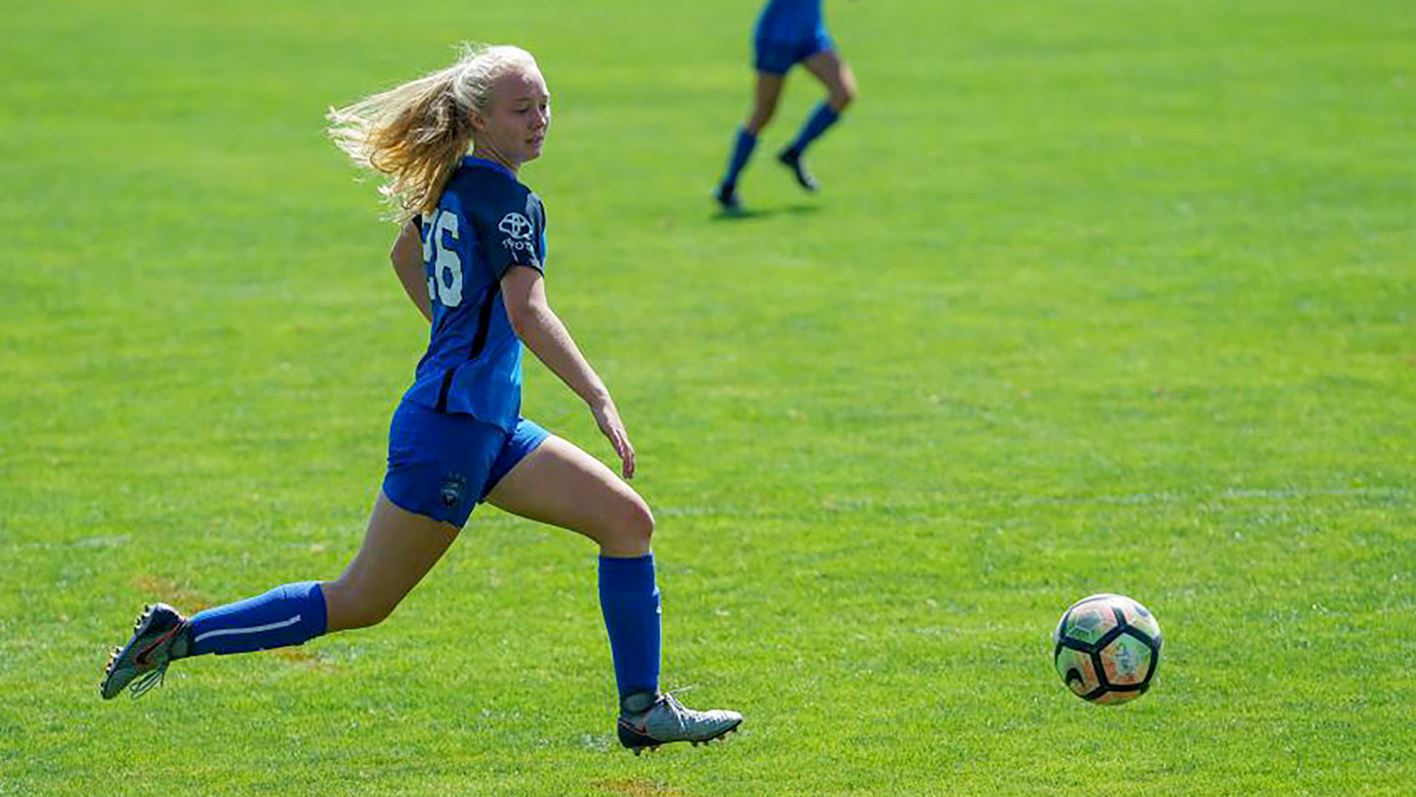 FORT COLLINS, Colo.  – Ashlynn Lutz will join the Colorado State Rams as a part of the 2020 freshmen class, head coach Bill Hempen announced.
Lutz, a ThunderRidge High School product, represents the seventh new face when fall camp commences with six total freshmen and graduate transfer Haylee Blach from Creighton. The freshmen class consists of Amelia Hammerle, Kenady Leighton, Jessica Arnold, Junis Andersson, early enrollee Liz Deitsch and now Lutz.
"Ashlynn is another Colorado prospect we are excited to bring into our soccer Ramily," Hempen said. "Competing for the Colorado Rapids ECNL program, we know she has been challenged at a very high level of play and will be more than prepared to adjust to the college game. Ashlynn gives us a chance to reimagine how the 2020 team will play as players we thought were going to play in one position may be able to be moved into other areas of the field."
Fluctuating between center back and outside mid for the Colorado Rapids Elite 01/02G ECNL team, Lutz helped the Rapids win the 2018-2019 ECNL Northwest Region. She exclusively played club in Colorado, however Lutz did take part on ThunderRidge's track and field team, competing in shot put, discus and high jump.
Prior to moving to Colorado, Lutz spent her freshman year at Tomball High School in Texas where she was named first team All-District 20-5A after helping the Cougars to a 16-5 finish and a third-round appearance in the state playoffs. On the club side, Lutz was a team captain for the Texas Rush en route to winning the Texas State Cup. She also competed for the Nike ID2 and ODP teams.
Originally committed to play collegiately at East Carolina, Lutz is one of 64 players from the Colorado Rapids Youth Soccer Club to have signed to play with colleges around the nation this fall.
The Colorado native excelled in the classroom at ThunderRidge and unfortunately COVID-19 inhibited her from making a coveted graduation speech – as the valedictorian. Nonetheless, Lutz achieved the honor along with receiving a first team All-Academic award and being a member of the National Honor Society. In the Fort Collins' classrooms, she plans to major in Biomedical Sciences.
Adding Lutz moves the Rams roster to 26 student-athletes.