Saint Mary's welcomes 14 new Gaels to women's soccer program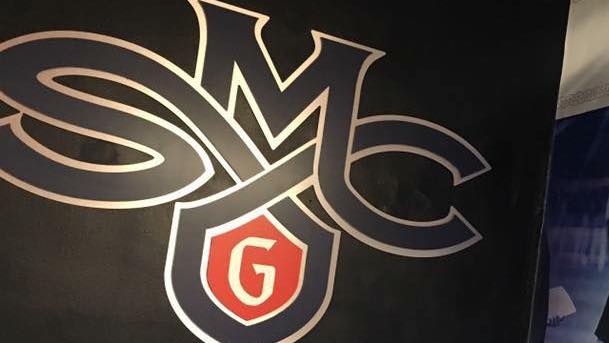 MORAGA, Calif. — The Saint Mary's College women's soccer program announced an incoming group of freshman and transfers, which includes 14 total student-athletes.
The group of new Gaels who will be reporting to Moraga for the first time this fall, consists of 12 first-year students and two transfers.
Here is a brief rundown on each Gael newcomer….

Forward | 5'9 | Redwood High School | Larkspur, California
Salvetti enjoyed a successful high school career at Redwood High over in the Marin headlands. While at Redwoods, she broke the goals in a season record with 31 total goals. The prolific scorer was the Golden Boot Award for Redwood in 2018-2019 and 2021-2022.
Salvetti said she was drawn to Saint Mary's because of the campus and the exciting team that Coach Romagnolo is building. A fun fact about Briana is that she has a twin brother who was born 1 minute before she was, and is also double jointed in her shoulders.

Midfield | 5-7 | Granite Bay High School | Granite Bay, California
The Sacramento native comes to Saint Mary's after playing varsity soccer as a midfielder for four years. Schwarze led the Sierra Foothills League (SFL) in total points and goals during her junior season, and was also was included in First Team All-League as a junior and senior. During her senior year, she helped Granite Bay Reach the NorCal Division 2 Finals, and was also voted Sacramento Bee Girls Soccer MVP of the Year.
Schwarze said it was always a goal of hers to play in the WCC, and that the soccer program at beautiful campus were important factors in deciding to become a Gael.

Midfield | 5-5 | Woodrow Wilson High School | Long Beach, California
The midfielder/forwarder hails from Long Beach, CA where played all four seasons for the Mules. Some of her achievements include All-League First Team, and ECNL All Conference. During her senior season, she tallied eight goals and 15 assists.
Cruz was drawn to Saint Mary's because of the beautiful location and amazing school atmosphere. A fun fact about Camryn is she loves to eat white rice with every meal.

Defense | 5-4 | Las Lomas High School | Walnut Creek, California
Towle grew up just a stone's throw away in Walnut Creek, where she attended Las Lomas High School. During her four years at Las Lomas, she played on the varsity soccer team and also ran for the XC and Track teams. During her sophomore and junior seasons, she led the league in goals and was also 2021 All-tournament team at the Davis Legacy College Showcase.
When asked about the appeal of Saint Mary's, she said was intrigued by the smaller class sizes and the opportunity to play soccer at a Division 1 level. A fun fact about Alessandra is that she loves languages. She's studied Mandarin for six years and can also speak Italian fluently.

Defense | 5-6 | Loomis Chaffee High School, Brown University | Middletown, Connecticut
Joining the Gaels as a graduate student this year is Lauren Hinton. The Middletown, Connecticut product played four seasons on the varsity soccer team at Loomis Chaffee High School. As a senior she won Gatorade Connecticut Player of the Year and helped lead her team to a 58-12-17 overall record during her four years. After high school she attended Brown for three seasons, where she was utilized as an outside back. During her last season with Brown, she featured in all 16 games and helped Brown win its second straight Ivy League title.

Midfield | 5-6 | Manheim Township High School | Lititz, Pennsylvania
Heckman enjoyed a successful high school career in her home state ofPennsylvania, where she set a career record for goals (47) and assists (62) at Manheim Township. During the 2017-2018 season, she was selected to the 2017 High School All-American Game. After high school, Heckman first attended Boston College, where she featured in 32 games in three years.
Heckman chose to transfer to Saint Mary's because of the opportunity to play in the WCC and to play some of the best teams in the country.
During her free time, Heckman loves to paint, and hopes to earn her master's in kinesiology to become a physical therapist.

Midfield | 5-6 | Lakeside High School | Seattle, Washington
Although originally from Seattle, Amaya Simoni-Walters spent her childhood living in New Zealand, Australia, and Oahu. In high school Simoni-Walters played soccer and also ran track. In 2018, she scored the game winning goal for Lakeside H.S. in the 2018 Metro Championship Game. After high school, the midfielder and defender attended the University of Florida before transferring to the Gaels for the season this fall.
A fun fact about Amaya is that both of her mother's played Division 1 Tennis, and she's also an Alaskan Native (Athabaskan and Yupik) and American Indian (Choctaw).

Forward | 5-11 | Justin-Siena High School | St. Helena, California
During her four seasons on the Justin-Siena High soccer program, the 5'11 forward scored a total of 56 goals and tallied 27 assists. The prolific scorer earned herself the title of First team all-league all four years, as well as Napa Valley female athlete of the year during her final season.
The Napa native is thrilled about the prospect of playing for Saint Mary's and being so close to her family.

Defense | 5-9 | Bishop Gorman High School | Las Vegas, Nevada
The Las Vegas, Nevada native enjoyed a successful high school career at Bishop Gorman playing primarily as a Center Back or Outside Back. Not only did Hicks play on the soccer team, but she also competed for track and field, as well as the flag football team.
Hicks said she chose Saint Mary's because of the great campus and exciting team dynamic. During her free time, she loves to dance and listen to Drake.

Goalkeeper | 6-0 | Judge Memorial High School | Salt Lake City, Utah
Borgmeier is the second incoming goalie for the Gaels this upcoming season. Posting 14 shutouts during her time at Judge Memorial High, Borgmeier can shoot as well as she can save. During her senior season, she scored a penalty kick to help the Bulldogs reach the quarterfinals of the 2021 playoffs.

Goalkeeper | 5-4 | James Logan High School | Union City, California
One of the Gaels incoming freshman goalkeepers this season is Isabella Banuelos, who hails from James Logan High School in Union City, CA. Spending four years on the varsity roster, Banuelos captained the Colts during her senior season. During her senior season, she only conceded one goal, while scoring two of her own.
Banuelos was drawn to Saint Mary's because of the competitive WCC conference and the rigorous academics that the Gaels offer.

Defense | 5-9 | South Eugene High School | Lake Oswego, Oregon
Hawes is a defender and midfielder that comes to the Gaels from Lake Oswego, Oregon. During her senior season, she was named one of the players of the Year as well as First Team in the Southwest Conference (South Eugene).

Forward | 5-9 | Chico High School | Chico, California
Hailing from Chico, Priscilla Ward joins the Gaels as a prolific goal scorer and chance creator. During her 81 games at Chico High School, she tallied 87 goals and 24 assists. Averaging just over one goal per game, she helped Chico High finish with a 20-4-1 record during her senior season.
Midfield | 5-5 | Kamehameha Maui High School | Pukalani, Hawaii
Ventura is a midfielder who joins the Gaels program from Kamehameha Maui High School in Hawaii and played for Albion SC Hawaii.