Army men's soccer program brings in 10 newcomers to West Point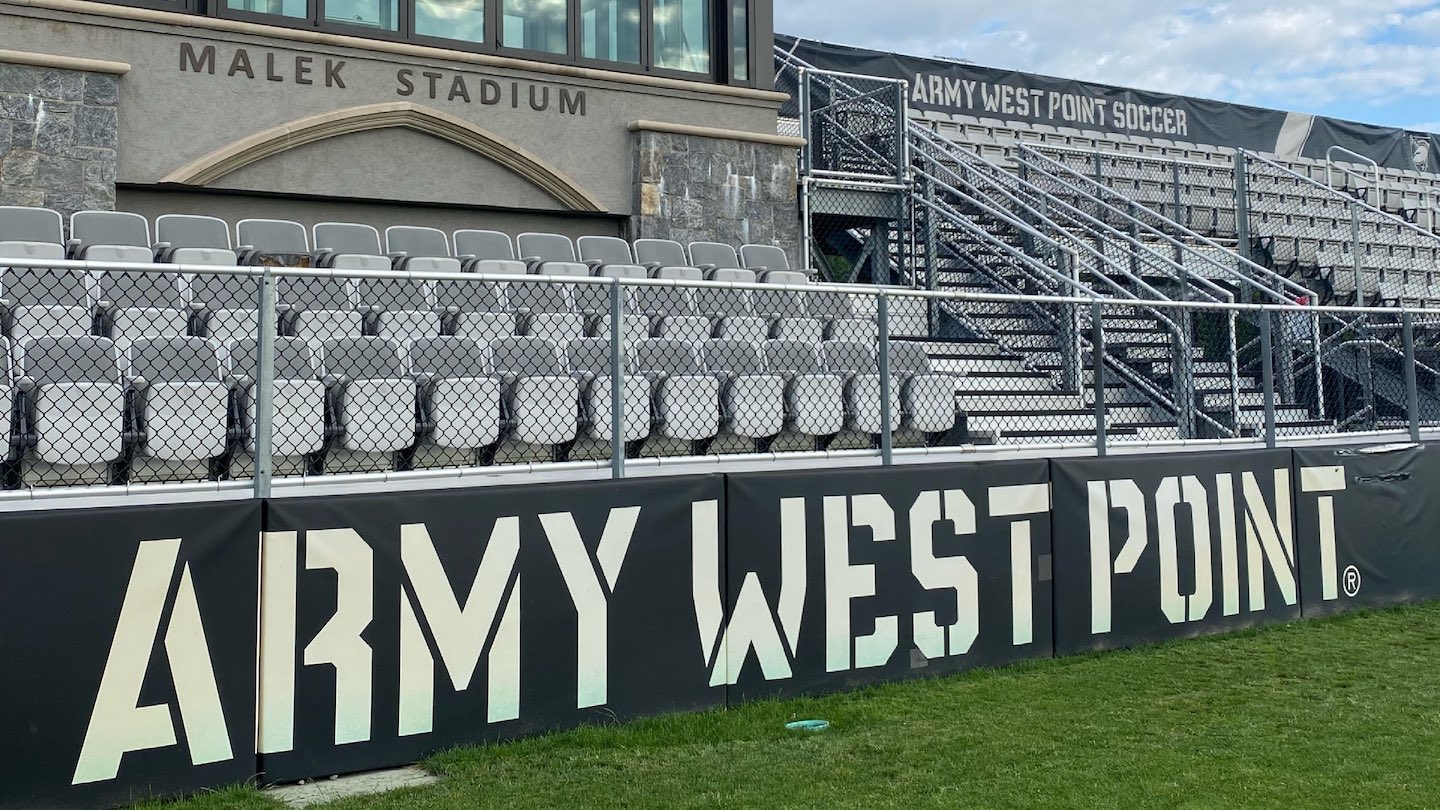 WEST POINT, N.Y. – Army Black Knights men's soccer welcomes 10 new faces to the program ahead of the 2022 season, as announced by head coach Brian Plotkin.
The incoming plebes will join 19 returning cadets that helped the Black Knights reach the Patriot League Championship Semifinal in 2021.
"We are excited to bring these future leaders into the men's soccer program," said Plotkin. "Coach Delano and Coach Scheck did a great job identifying players that will help our program move forward on the field and the character to excel here as cadets at West Point. We look forward to them joining a great returning group as we move into the fall season."
Sean Adu-Gyamfi
Midfielder | Richmond, VA
Prior to West Point: Member of James River High Varsity Soccer…Played club soccer with Richmond United.
Maxwell Andrews
Defender | Wilton, CT
Prior to West Point: Member of Wilton High Varsity Soccer…Played club soccer with Beachside SC and the New York Red Bulls.
Jack Drabenstott
Forward | Centerville, OH
Prior to West Point: Member of Centerville High Varsity Soccer…National Honor Society…Spanish Honor Society…Spanish Biliteracy Seal…National Merit Commended Scholar…Played club soccer with Cincinnati United and FC Cincinnati.
Harrison Faulkner
Goalkeeper | Redlands, CA
Prior to West Point: Captain of Redlands High Varsity Soccer…All-League Second Team selection…Played club soccer with Pateadores…National Finalist…GA Cup Semifinalist.
Jack Feuer
Goalkeeper | Columbus, OH
Prior to West Point: Member of soccer team at Marshall University…Competed with the United States Maccabi Men's National Team in Israel…Member of IMG Academy MLSNEXT club team…IMG Academy Honor Roll…National Honor Society…Dean's List at Marshall University.
Niko Kapustin
Defender | Columbus, OH
Prior to West Point: Member of Dublin Coffman High Varsity Soccer…All-Conference First Team…ECNL Conference Champion…Class Valedictorian…National Honor Society…Celebration of Excellence Award…Played club soccer with Ohio Premier ECNL.
Jacob Lee
Forward | Fort Lee, NJ
Prior to West Point: Member of Fort Lee High Varsity Soccer…Played club soccer with Cedar Stars Academy Bergen.
Eric Lusskin
Midfielder | Long Valley, NJ
Prior to West Point: Member of West Morris Central Varsity Soccer…All-Morris County Team…All-Conference High School First Team…West Morris Offensive MVP…All-State Selection…Member of Players Development Academy…ECNL All-Conference Selection…National Honor Society…Chinese National Honor Society…Senior Class Treasurer…NYJS Student Ambassador.
Kegan Lynch
Defender | Anthem, AZ
Prior to West Point: Member of Notre Dame Prep soccer…All-Region Player of the Year….All-Region First Team selection…All-Conference Second Team…Team MVP…National Honor Society…Played club soccer with SC Del Sol.
Jackson Meyer
Defender | Southlake, TX
Prior to West Point: Two-year captain of Carroll Senior High…Two-time first team all-region…Two-time first team all-district…Midfielder and Utility Player of the Year…Played club soccer with Dallas Texans.
The Black Knights open the season with a pair of road games at Michigan State (August 26, 7 p.m.) and Fairleigh Dickinson (August 29, 7:00 p.m.) before hosting Cleveland State on September 2 at 6:00 p.m. at Malek Stadium.