Mizzou Soccer head coach Stefanie Golan finalizes 11-player signing class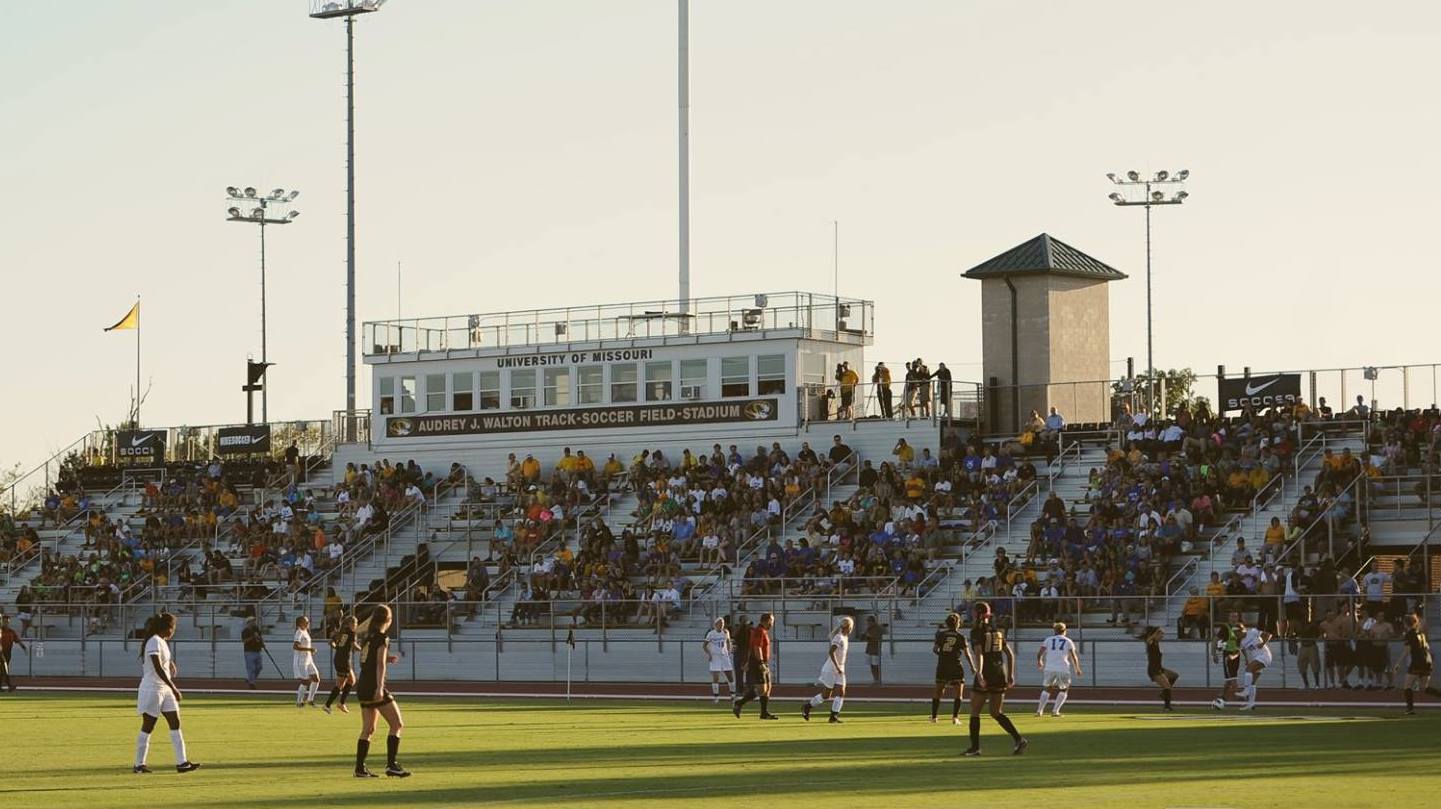 COLUMBIA, Mo. – University of Missouri soccer head coach Stefanie Golan announced the addition of 11 newcomers ahead of the 2022 season.
The Tigers will add 10 freshmen and one transfer to the roster. The 11 signees hail from across the country with eight different states represented. Missouri, Texas, and Illinois represent the three states with two signees.
HANNAH BOUGHTON
Colleyville, Texas | Dallas Texans | Colleyville Covenant Christian Academy
Midfielder | 5-5 | No. 191 Nationally | No. 63 Midfielder
A highly ranked midfielder from the Lone Star State, Boughton will head north to Missouri to play in the Southeastern Conference. Despite not playing high school soccer until her junior season, she has made quite an impact in a short time. Ranked as the No. 191 player in the nation and the No. 63 midfielder according to Top Drawer Soccer's IMG Academy National Rankings, Boughton brings tremendous talent to Mizzou and will look to make an early impact.
The Texan scored 65 goals in only two seasons for the Cougars. She earned an invitation to the U.S. Youth National Team ID Camp in Dallas. Her play with the Dallas Texans of the ECNL led to Boughton being named all-conference. She was listed as a Top Drawer Soccer Weekly Standout 11 times.
Boughton chose Mizzou over Arkansas and SMU. Her father, Michael, played professional baseball with the Texas Rangers organization.
Golan on Boughton: "Hannah is a dynamic attacking midfielder who is mobile, good on the ball, and creates opportunities for her team.  She is super competitive, has a high work rate to go with it, and she is a young woman of high character who is going to move us closer to the culture we need to take a step forward.  We look forward to watching her represent the Black & Gold this fall!"
BELLA CARRILLO
Frisco, Texas | FC Dallas | Centennial HS
Forward | 5-5
A talented goal scorer from the Metroplex, Carillo is another in a long line of Texans joining the Mizzou Soccer program. With FC Dallas and Centennial High School, she put together an impressive career, earning all-district honors each year of her high school career. Carrillo was a part of an FC Dallas team that won the State Cup on two occasions and finished in the ECNL Quarterfinals.
Carillo picked the Tigers over Elon and UAB.
Carrillo: I had always dreamt of playing Division 1 college soccer. When it reached the point where I started researching and talking with schools, Mizzou was the one that really caught my eye. The coaches reached out, and the more we talked the more I realized that this school had everything I had wanted academically and athletically for my college experience. On my visit, I just fell in love with the campus … The entire coaching staff talked about their plans for the future of the program, and I immediately knew that it was something I wanted to be a part of. Lastly, Mizzou was a place that made me and my family feel like it was my home away from home.
Golan on Carrillo: "Bella adds a dynamic that we need to our attacking group. Her work ethic & intensity is never questioned on either side of the ball, she is good in a pressing system defensively and she is a goal scorer on the attacking side of the ball. Her ceiling is extremely high, and we are excited to help her reach her potential as a Tiger."
MIA COLLINS
Sacramento, Calif. | San Juan SC | St. Francis Catholic HS
Goalkeeper | 5-7
Returning to the Show Me State, Collins has extensive ties to the Kansas City-area. The goalkeeper joins the Tigers from the west coast. Collins will look to make an impact for the Tigers in goal.
Over two seasons as the St. Francis keeper, Collins has led the Troubadors to a 35-4-3 record, a section championship, and a Maryclaire Robinson League Championship. As the starting keeper, she led St. Francis to a Top 25 national ranking and a No. 4 State ranking in California.
A high achieving student, Collins was named to the honor roll in ninth and tenth grade before receiving high honor roll recognition in 11th grade, along with the Subject Merit Award for English. She is actively involved with the Black Student Union as a council member and the Racial Justice League. Collins tutors English and Math to underprivileged children. She selected Mizzou over the University of Idaho.
Collins: "I'm originally from Kansas City, Mo. and being at MIzzou means I can reconnect with family. I also love the environment that Mizzou has. The resources given to the student-athletes are incredible meaning that I have the opportunity to be the best soccer player and person that I can be."
Golan on Collins: "Mia's enthusiasm and attention to detail fits the Mizzou culture that we are trying to build, and she is determined to make an impact. She is definitely going to raise the overall environment for the GK corps, and we are so excited to get her to Mizzou."
KEEGAN GOOD
Parkville, Mo. | KC Legends SC | Park Hill South HS
Midfielder | 5-4
Making the short trip east down I-70, Good is joining the Tigers from the Kansas City area. A hard-working and athletic midfielder with a prowess for scoring goals, Good will look to make an impact on and off the field for Mizzou.
In 2021, she led her Park Hill South team to conference, district, and sectional appearances while scoring 20 goals, a team high. Good tied the Panthers' single-game goals record, putting four in the back of the net in a single match. She served as her team's captain for over seven consecutive seasons with the KC Legends.
A high-achieving student, Good has received recognition as a National Merit Commended Scholar, 30+ ACT Honors, the Superintendent Art Award, and she is also a member of the National Honors Society. Good earned Academic All-State honors in each year of her high school career. Additionally, she was a dual-sport athlete, lettering in volleyball while tallying over 1,000 digs in her career. Good chose Mizzou over Pittsburgh and Colorado State.
Good: I love the environment that is bring created and the collective effort to improve program culture.
Golan on Good: "Keegan came to one of our ID camps and really impressed us with her athleticism and willingness to take risks in the final third.  She does all of the gritty work that the team needs and does it all with a smile on her face. Keegan will represent Mizzou soccer on & off the field with tremendous character and we know she will grow in our environment."
RACHEL KUTELLA
Elk Grove Village, Ill. | Eclipse Select | James B. Conant HS | Arkansas State
Defender | 5-10
The Tigers will add Arkansas State transfer Rachel Kutella to the 2022 roster. The junior joins the Tigers after appearing in 28 matches with the Red Wolves and making 26 starts on the back line.
As a regular starter, Kutella helped Arkansas State to back-to-back Sun Belt regular season titles. She scored two goals and added one assist over her two seasons in Jonesboro while helping the Red Wolves to 14 shutouts over her 28 appearances.
Kutella: "I wanted to be challenged in an environment where people want to see me succeed. As soon as I stepped on campus, I could tell that they had the resources to help me do that. After talking to the coaching staff and hearing their vision on what Mizzou soccer will accomplish in upcoming years, I wanted to be a part of helping the team get to that place."
Golan on Kutella: "We are thrilled to add Rachel to our team. We were looking to add depth to our backline and someone who is hungry to get better and compete on a daily basis, and Rachel is a great fit!"
JESSICA LARSON
O'Fallon, Mo. | SLSG MO ECNL | St. Dominic High School
Forward | 5-5
Choosing to represent her home state, Larson makes the short trip from the St. Louis area to Columbia. She brings a plethora of goals and a pair of state titles, including an undefeated 25-0 season. With St. Dominic, Larson tallied 57 goals and 26 assists in two seasons. She was named to the All-State first team twice and she was recognized as the All-Metro co-player of the year in 2019.
She plays her club ball with SLSG MO of the ECNL. Larson was recognized as a second team All-Midwest performer in 2021.
A high-achieving student and a leader, Larson is a member of the National Honor Society while serving as the Head of House in the school's house system. A dual-sport athlete, Larson achieved all-district honors in basketball, where she was named her conference's offensive player of the year.
Larson: "I think it is so special to not only play for a school that I have rooted for my whole lift, but to represent my home state of Missouri. Also, I love the idea of having my family and friends close by to come cheer the team on.
Golan on Larson: "Jessica is a powerful player and we are excited to have her tenacity up top & for her to be able to represent her home state of Missouri wearing Black & Gold.  She is very passionate about coming into this environment and earning the opportunity to wear Mizzou across her chest."
MIA MOSBY
Memphis, Tenn. | VfL Sindelfingen Ladies | Stuttgart HS (Germany)
Midfielder | 5-10
Joining the Tigers for the 2022 season is Mia Mosby. The attacking midfielder returns to the U.S. to play collegiately after playing with VfL Sindelfingen Ladies in the German Oberliga Baden-Württemberg. Mosby grew up in Memphis before moving to Germany for her high school years.
Mosby was recognized with the Athletic-Academic All-European Award in each year from 2018-22, given to student-athletes with a 4.0 GPA or better. She also lettered in Basketball and competed in the high jump.
Mosby: "I've always dreamed of playing at a competitive level after high school and the coaching staff at Mizzou were the most welcoming. Mizzou also has a high reputation for my major, Business."
Stoots on Mosby: "Mia is a player with Mizzou ties, her grandfather is a Mizzou alum, she is from Memphis originally but has been living and playing in Germany her high school years. She has good feet and is a connector who will provide depth in the midfield."
KYLEE SIMMONS
West Chester, Ohio | Cincinnati United/Cincinnati Development Academy | Lakota West HS
Forward | 5-8
A talented forward from the Midwest, Simmons joins the Tigers after a decorated club career with Cincinnati United and the Cincinnati Development Academy. Her goal scoring prowess has often been on display, leading to recognition from Top Drawer Soccer as a weekly standout on multiple occasions. She earned an invitation to a U.S. Youth Soccer Training Camp.
Simmons is not only a standout on the field, but also in the classroom. A member of the National Honor Society, she has earned high honors for each year of high school.
Simmons' mother, Janelle, was a national champion swimmer at Ohio State and was later inducted to the Buckeye's Hall of Fame.
Golan on Simmons: "Kylee has wanted Mizzou from the beginning of her process, and we are excited for her ability to sniff out goals & contribute to our culture while living out her dream."
SOPHIA SKOUBIS
Naperville, Ill. | Eclipse Select SC | Naperville Central HS
Defender | 5-7
Skoubis joins Mizzou after a successful year with Naperville Central HS. With 1 goal and 3 assists from the back line, Skoubis helped lead the RedHawks to be undefeated DuPage Valley Conference champions and regional champions. She will look to make an early impact on the Tigers' back line.
A four-year letter earner, Skoubis was a two-time athlete on the Chicagoland Soccer All-State team and was nominated as Academic All-Conference three times.
At the club level, Eclipse Select SC U18/U19 was ranked 10th in the nation in 2021 following the previous year where they made the ECNL National Playoffs Qualifier-Champions League.
Skoubis is the daughter of Alexis and Bill and she chose Mizzou over Baylor University.
Skoubis: "I immediately felt like a part of the Tiger family. The competitive atmosphere, love for soccer, and the qualities the coaches and players demonstrated is exactly what I want in a program."
Golan on Skoubis: "Sophia can play anywhere in the back line and brings a lot of the qualities we look for in that position. She is athletic, good with the ball, tough defensively, and competitive.  Soccer is a true priority for her, and we look forward to helping her maximize her potential in Black & Gold."
SCARLETT THOMAS
Sterling Heights, Mich. | Nationals DA/GA | Gene L. Klida Utica Academy for International Studies
Defender | 5-10
A strong defender leaving Big Ten country and joining the Tigers in the SEC, Thomas will look to help solidify the Tigers' back line. She was a part of a Girls Academy National Championship with her club team Nationals GA. Thomas scored on a penalty kick in the final to guide her club to victory. She and her club program held a 30-2-1 record over the 2020-21 club season.
Thomas attended the Gene L. Klida Utica Academy for International Studies. A high-achieving student, she is a member of the National Honor Society, and she was a co-founder of the school's film club. The school does not offer an organized soccer program, so Thomas solely played with her club program.
The coaching staff, Mizzou's academic opportunity, and playing in the Southeastern Conference drew the Michigander to the Show Me State.
Golan on Thomas: "Scarlett is a central defender who has good size and strength, and she is also clean with the ball.  She comes from a club program that won the U17 GA National Championship, and she was a solid piece of that team. She knows what it takes to win and she will contribute to the culture that we are building here at Mizzou."
ELENA ZUCHOWSKI
Wales, Wis. | SC Wave | Kettle Moraine HS
Midfielder | 5-2 | No. 159 Player Nationally | No. 57 Midfielder
A highly touted prospect from the Badger State, Zuchowski will look to make an early impact for the Tigers in the midfield. Ranked as the 159th player in the 2022 class according to Top Drawer Soccer's IMG Academy National Rankings, she has won six consecutive Wisconsin state championships with her club team, SC Wave.
The fifth-ranked player in the Midwest has led Kettle Moraine to two region championships and a sectional title. Zuchowski is a dynamic midfielder with a high work ethic. In her junior season, she scored 10 goals and added 13 assists in only eight matches.
A leader on and off the field, she was recently selected to be a captain for the upcoming 2022 season. Zuchowski chose the Tigers over Minnesota, Cleveland State, Ball State, and Loyola-Chicago.
Zuchowski: "I chose Mizzou because it is a quality university and a beautiful campus that I can see myself attending. I am excited for where the soccer program is headed under Coach Golan and her staff. I really enjoyed getting to know the entire athletic staff and look forward to playing in such a great environment. Mizzou is also a Power 5 school in the SEC, which will continuously push me to work hard and play my best."
Golan on Zuchowski: "I have known Elena for quite some time as I recruited her while at Minnesota as well.  She is an awesome person who sets high goals for herself and puts in the work required to attain those goals.  She is dynamic on the ball, her distribution out of the midfield is superb and it makes the players around her better, and she is someone who could play centrally or out wide and make an impact in either role.  We are excited she is a Tiger."