Rosters revealed for ECNL Boys Texas National Selection Game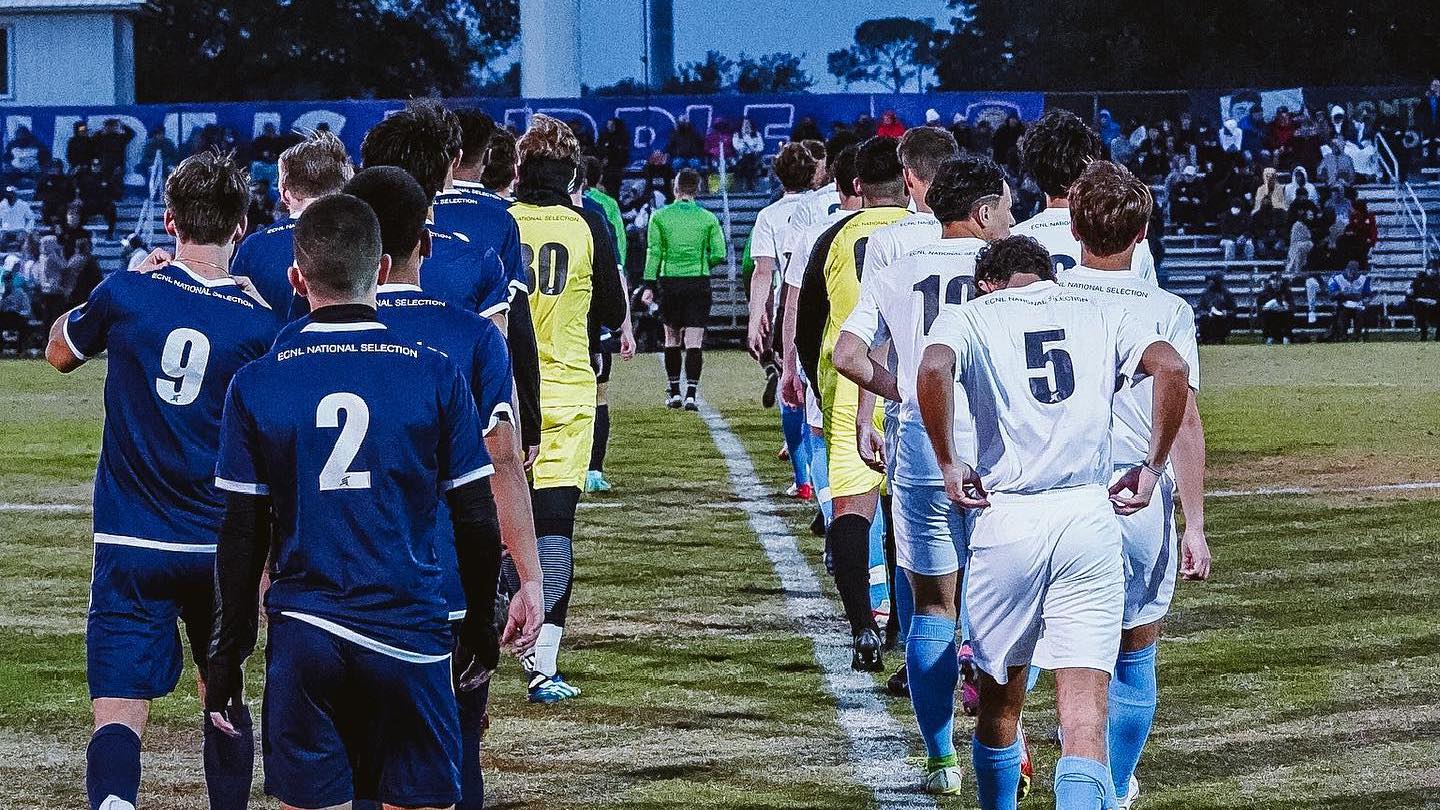 RICHMOND, Va. – The ECNL Boys announced the rosters for the ECNL Texas National Selection Game. The ECNL Texas National Selection Game will feature top players primarily from the U16 and U17 age groups, representing more than 25 clubs. The contest will take place on March 5, 2022 at 6:30 p.m. on Field 2 at the Round Rock Multipurpose Complex.
The ECNL National Selection Games are "all-star" matches that bring top players at each regular season ECNL National Event together for representative competition on the first day of the event. They are one component of the ECNL National Selection Program, which encompasses all player identification and development programs within the league.
Those players competing in the National Selection Game will not suit up for their club on game day to ensure proper rest and preparation. Players were selected for the game by ECNL Player Identification staff through a combination of scouting and recommendations based on performances from the past several months.
As part of the league's partnership with Hudl, each ECNL National Selection Game is also broken down by Wyscout, the world's leading game analysis company, with technical reports shared on the ECNL's Player ID webpage, once available.
Rosters
East
Brian Aleman (FC Wichita)
Emmanuel Aranda (Lonestar SC South)
Karson Baquero (Albion Hurricanes FC)
Eli Berry (Oklahoma Energy FC)
Isaac Dalhart (Oklahoma Energy FC)
Charlie Duske (KC Scott Gallagher)
Orlando Frias (Lonestar SC South)
Brain Garcia (Houston Dynamo Youth)
Owen Hagen (Lonestar SC South)
Connor Kaplan (SLSG Navy MO)
Koda Monach (New Mexico Rush SC)
Aidan Moore (Utah Avalanche)
Benjamin Osborne (Tulsa SC)
Jose Ramos (Houston Dynamo Youth)
Frank Rivas (BVB IA Texas)
Carson Stiglets (Solar SC)
Ryan Walsh (Eclipse Select SC)
West
Patrick Banich (DKSC)
Parker DeGroot (La Roca)
Jack Freimann (Real Colorado)
Edward Garcia (FC Dallas)
Brentell Handley (FC Wisconsin)
Mason Hanson (Utah Avalanche)
Andrew Heckenlaible (Vision Soccer Academy)
Brandon Lee (Minnesota Thunder Academy)
Jonathan Martinez (DKSC)
Evan Mayhaw (Dallas Texans)
Aidan Medina (Indiana Elite)
Ashton Medina (FC Dallas)
Brandon Orellana-Lemus (Sporting Iowa)
Blake Pipkin (RISE SC)
Jorge Rivera (Dallas Texans Academy)
Will Smith (FC Wisconsin)
Jason Wynia (Dallas Texans Academy)
Albi Xhafa (Dallas Texans Academy)
To view a full National Selection Game roster, click here.