Real Salt Lake Arizona adds U-13 and U-14 teams to RSL Academy program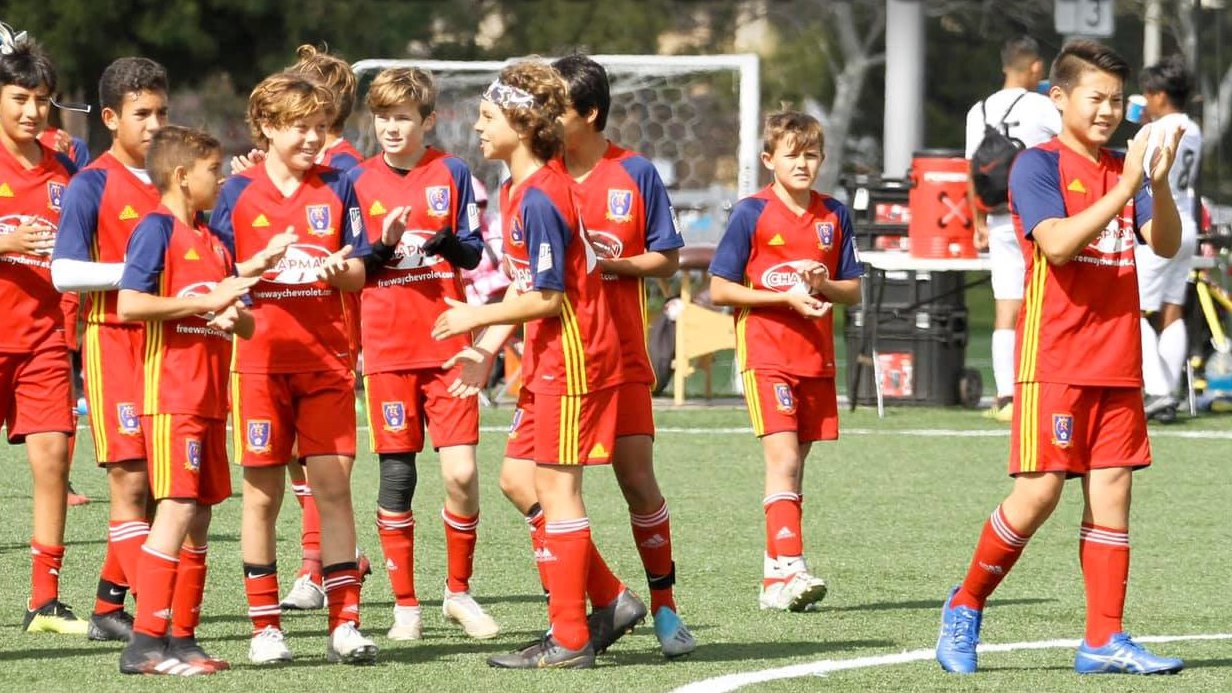 PHOENIX, AZ – Real Salt Lake announced together with the RSL Academy and RSL-AZ the inception of U-13 and U-14 teams to its development ladder.
The new U-13 and U-14 groups will compete from Arizona with RSL-AZ feeding directly into the RSL Academy's U-15, U-17, and U-19 Academy located in Herriman, Utah.
The U-13 and U-14 age groups have been playing in Arizona as part of RSL-AZ since 2019 and will continue to be led by RSL-AZ Head Coach Mike Kraus who oversees the RSL-AZ teams that based in Arizona. The RSL-AZ Academy teams work in conjunction with the RSL Academy in Utah and today's announcement formalizes RSL-AZ as the official MLS pathway for Real Salt Lake.
As part of its MLS Homegrown territory, Arizona now further establishes itself as the club's premier satellite program to the RSL Academy and RSL which will begin at U-13 and U-14 levels.
"MLS is growing rapidly into one of the premier leagues in the world of soccer and we are extremely proud to be part of the Real Salt Lake development structure," RSL-AZ Executive Director Brent Erwin said. "RSL has a long history of building its first team through its Academy. Current first team members Justen Glad, Aaron Herrera, and Corey Baird are just a few of the players who have come through the RSL Academy to the first team. We are so proud to be the first step a young man can make on their journey thru the RSL Academy towards the first team."
"RSL-AZ has been a world-class partner in our youth development programs, and instrumental in identifying and developing talents in the Southwest," RSL General Manager Elliot Fall added. "We are confident of the ability of the coaching staff in place to build the foundation for the next generation of Real Salt Lake players, and we are proud to have them begin the road at U-13 to our Academy and all the way to MLS."
Kraus will be joined by coaches Andrew May, Rafael Sifuentes, Chris Behler, Alberto Millan, and Goalkeeping Coach Joe Waggoner in overseeing the RSL-AZ group.
"Arizona has always been an integral market for the success of our Academy since its inception," Kraus said. "This development and expansion of our Academy into Arizona exhibits how much the club values the talent pool in RSL-AZ. We're extremely excited to continue developing the country's top talent and look forward to more players from Arizona contributing at the MLS level."
RSL's goal is to have the most complete and comprehensive academy program in the nation through its long-standing commitment to youth development.
"We are excited to extend our professional pathway to begin at the U-13 age group at RSL-AZ," RSL Academy Director of Coaching Arnold Rijsenburg said. "The coaching staff at RSL-AZ has been involved in the development of dozens of professionals over the past decade and does a great job at preparing our young players for the demands of our residential Academy."