Kevin Hartman named LA Galaxy Academy Director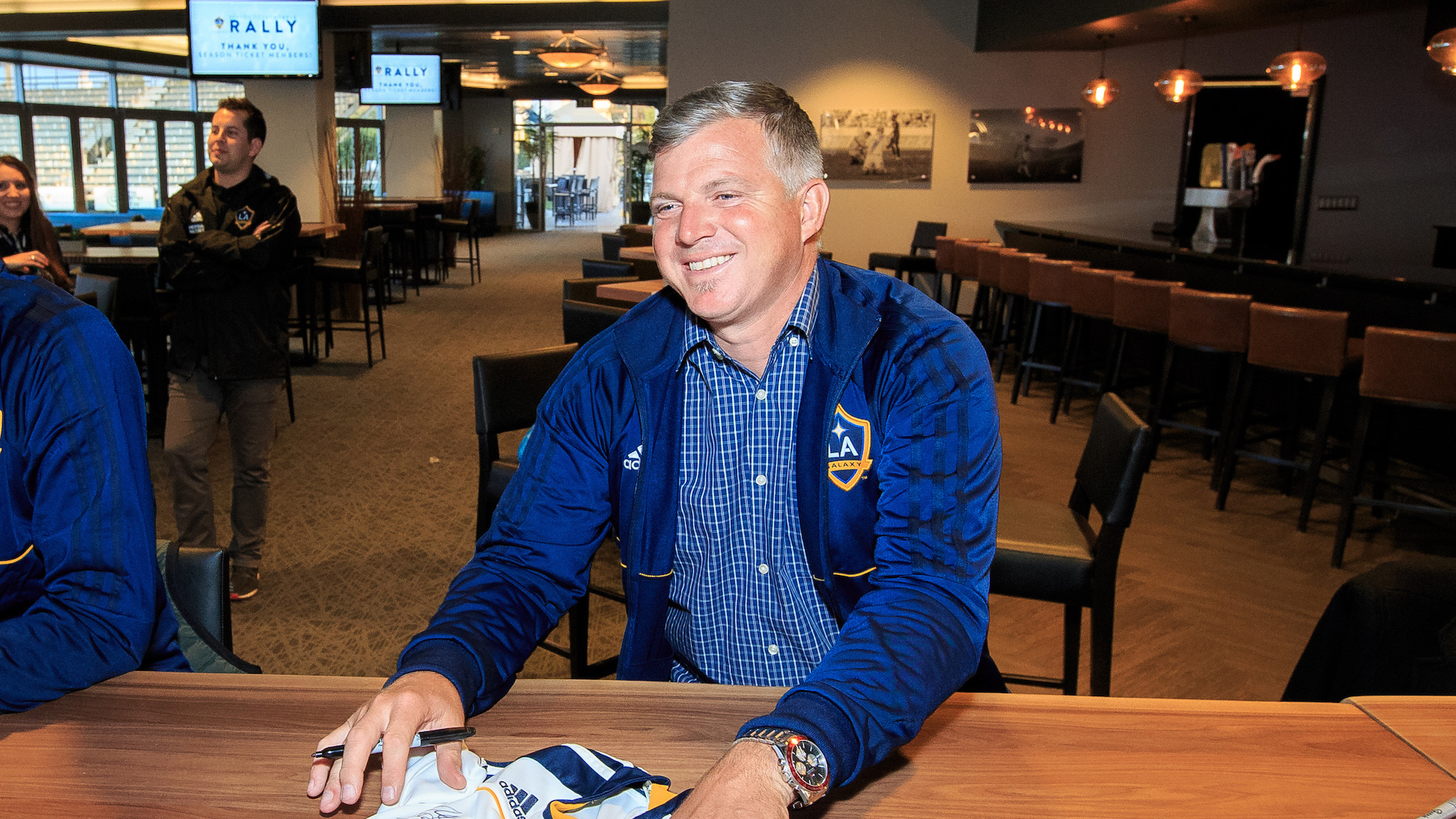 LOS ANGELES – The LA Galaxy announced today that Kevin Hartman, the club's all-time leader in appearances at goalkeeper, has been named the LA Galaxy Academy Director.
Hartman, a UCLA product with ties to youth soccer in Los Angeles, will manage administrative and operational components in the Academy and report to LA Galaxy Director of Methodology and Development Juan Carlos Ortega.
In his role, Hartman will work closely to support the club's technical staff and help lead the Academy's educational components while managing external communication and relationships within the youth soccer community. He takes over as the Academy Director after serving as the Director of the LA Galaxy's Girls Academy since 2017.
"I am excited to continue to play a role in the development of some of the most talented youth prospects in North America," said Hartman. "Youth development will continue to be a staple of success for the LA Galaxy and I look forward to supporting our Academy to ensure we are developing quality people on and off the field."
The former goalkeeper is one of the Galaxy's and Major League Soccer's most decorated players of all-time, representing LA from 1997-2006 and making 243 appearances while helping lead the club to two MLS Cup trophies (2002, 2005).
"Kevin is a club legend who has spent a majority much of his career on and off the field dedicated to growing soccer in Los Angeles with the LA Galaxy," said Ortega. "We are thrilled to have him continue to in a significant role in our youth development structure as our Academy Director."
Hartman made 416 appearances with 411 starts across his career, including 243 appearances with the Galaxy, while recording a 1.21 GAA and 112 shutouts, a Major League Soccer record. He helped lead the LA Galaxy to two MLS Cups (2003, 2005), two Lamar Hunt U.S. Open Cups (2001, 2005) and two MLS Supporters' Shields (1998, 2002). He is second all-time for the LA Galaxy in starts (238) and minutes (21,735).
The LA Galaxy will officially return to action when they open the MLS is Back Tournament with a match against the Portland Timbers on Monday, July 13 at 7:30 pm PT live on FS1/TUDN before facing LAFC on Saturday, July 18 at 7:30 pm PT live on ESPN/ESPN Deportes and the Houston Dynamo on Thursday, July 23 at 5:00 pm PT live on FS1 and TUDN in Orlando, Fla.