Providence women's soccer welcomes nine newcomers to 2022 roster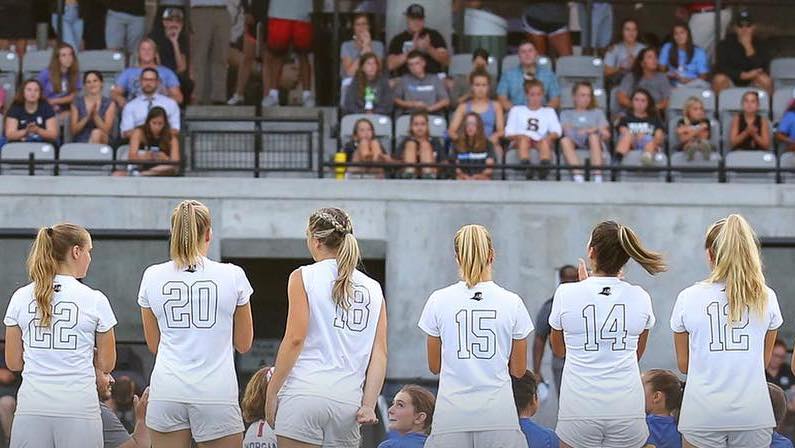 PROVIDENCE, R.I. – Providence College women's soccer head coach Sam Lopes announced that nine student-athletes will join the program in Fall 2022. The incoming class consists of two graduate transfers and seven freshmen.
"In a challenging recruiting cycle due to COVID, I want to acknowledge our staff and our newest members as we welcome some extraordinarily talented individuals that will excel on the playing field and in the classroom," said Lopes. "They are great additions to our program as they embody our core values. We look forward to maximizing their journey in Friartown and our lifetime relationship."
Hannah Pinkus, a midfielder from Manchester,Vt., is a transfer from Colgate University. She will be joining the team as a graduate student. Pinkus started 54 of 60 career games at Colgate. As a senior, she led her team in scoring with 16 points on six goals and four assists. In 2021, Pinkus was named the Patriot League Midfielder of the Year.
Madi Coyne, a graduate transfer from Ewing, N.J., will be joining the Friars from George Washington University. Coyne, a defender, started 39 of 48 career games while at George Washington. In 2019, she was named to the All-Atlantic 10 Second Team.
Colleen Casey enters the program as a midfielder from Franklin, Mass. She currently attends Montrose School, while playing for NEFC. During her senior campaign, Casey set a school and league record for the most goals scored in a single season (36). In addition to soccer, Casey played varsity basketball and lacrosse.
Ahnna Faust, a midfielder, comes to Friartown from Grafton, Wis. She currently attends Divine Savior Holy Angels High School, where she captained her team as a senior. As a junior, she earned First Team All-Conference honors. She also is a team captain for FC Wisconsin ECNL.
Abigail Finn joins the team as a defender from Dedham, Mass. Finn attends Dedham High School, while also being a member of FC Stars ECNL. During her senior year, she earned League MVP, Team MVP and All-New England honors.
Rhode Island native, Alanna Coffie, joins the Friars from Warwick, R.I. She attended Pilgrim High School and recorded 24 goals and 12 assists during her senior campaign. In addition, she earned First Team All-State honors and was awarded MVP. She is also a member of Bayside FC.
The Friars have three student-athletes joining the team from Canada: Thaea Mouratidis, Ella McBride and Ava Beckett. Mouratidis, a midfielder from Scarborough, Canada, was a member of the U15, U17, and U20 Canadian National Programs.
McBride, a forward from Peterborough, Canada, has played for Ontario NDC from 2018-2022.
Beckett, a defender from Ajax, Canada, currently plays for Markham FC and is a member of the Ontario Provincial Team.