Pro/Rel focused league NISA secures amateur league affiliation with EPSL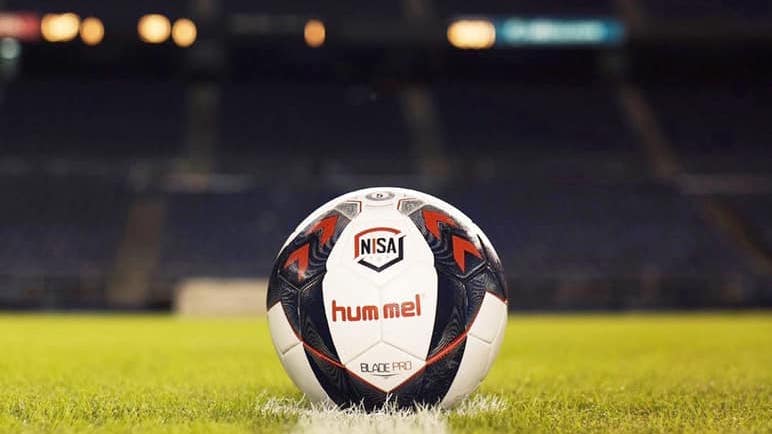 CHICAGO – The National Independent Soccer Association (NISA) has announced its amateur league affiliation with the Eastern Premier Soccer League (EPSL).
The agreement follows NISA's recent amateur affiliations with the Gulf Coast Premier League and the Midwest Premier League.
"This affiliation allows both organizations a chance to strengthen our positions as champions of player and game development," said NISA Executive Vice President of Expansion Josh Prutch. "The EPSL is visibly just as dedicated as we are to growing independent soccer through the open system where advancement is decided on the pitch."
As with the other recent affiliation agreements, NISA will allow EPSL at least two merit-based spots in the annual NISA Independent Cup tournament. EPSL also will be an active participant on the NISA Alliance Board which manages the interconnectedness of the growing number of affiliates.
The EPSL, jointly headquartered in Fairview, NJ, and Towson, Md., is a league aligned with NISA's focusing on advancement through sporting merit. Last July, EPSL announced agreements with the Cosmopolitan Soccer League in the New York metropolitan area and the Baltimore/DC based Maryland Major Soccer League to establish the first regional based, multi-league promotion and relegation system in the United States. The EPSL is in active discussions to partner with other elite local leagues as feeder leagues.
"It is our mission to serve our players and clubs by finding the best alliances and opportunities to grow," said EPSL President Bill George. "Our clubs include some of the best amateur teams in the country including national champions and clubs that have qualified for the Lamar Hunt US Open Cup. The EPSL's affiliation with NISA enhances what we are building. Now local clubs from the Cosmopolitan Soccer League and Maryland Majors not only have the opportunity to promote to regional league in the EPSL, but now they have a clear path to professional soccer and the opportunities and exposure that come with competing in the NISA Independent Cup."
The EPSL currently has 16 teams from across New York, New Jersey, and Pennsylvania (the Metropolitan Conference) and Maryland, DC, and Virginia (the Mid-Atlantic Conference) areas. Current teams include: Metropolitan Conference : Cedar Stars Academy, Doxa SC, KidSuper Samba AC, Lansdowne Yonkers FC, NY Athletic Club, NY Greek Americans, NY Pancyprian Freedoms, Philadelphia Lone Star FC, Seft FC, Sporting Astoria SC, and Zum Schneider 03 along with Mid-Atlantic Conference: AC Commonwealth, Maryland Bobcats FC, Northern Virginia FC, Steel Pulse FC, and VA United .
"EPSL has made a big splash in a relatively short period of time and are true believers in the open system," said Prutch. "We're truly becoming an association of independent leagues and clubs with a shared vision. EPSL's great leadership will add significantly to our unified voice in the future of soccer in this country."