USMNT's Weston McKennie expects "great benefits" from playing with Cristiano Ronaldo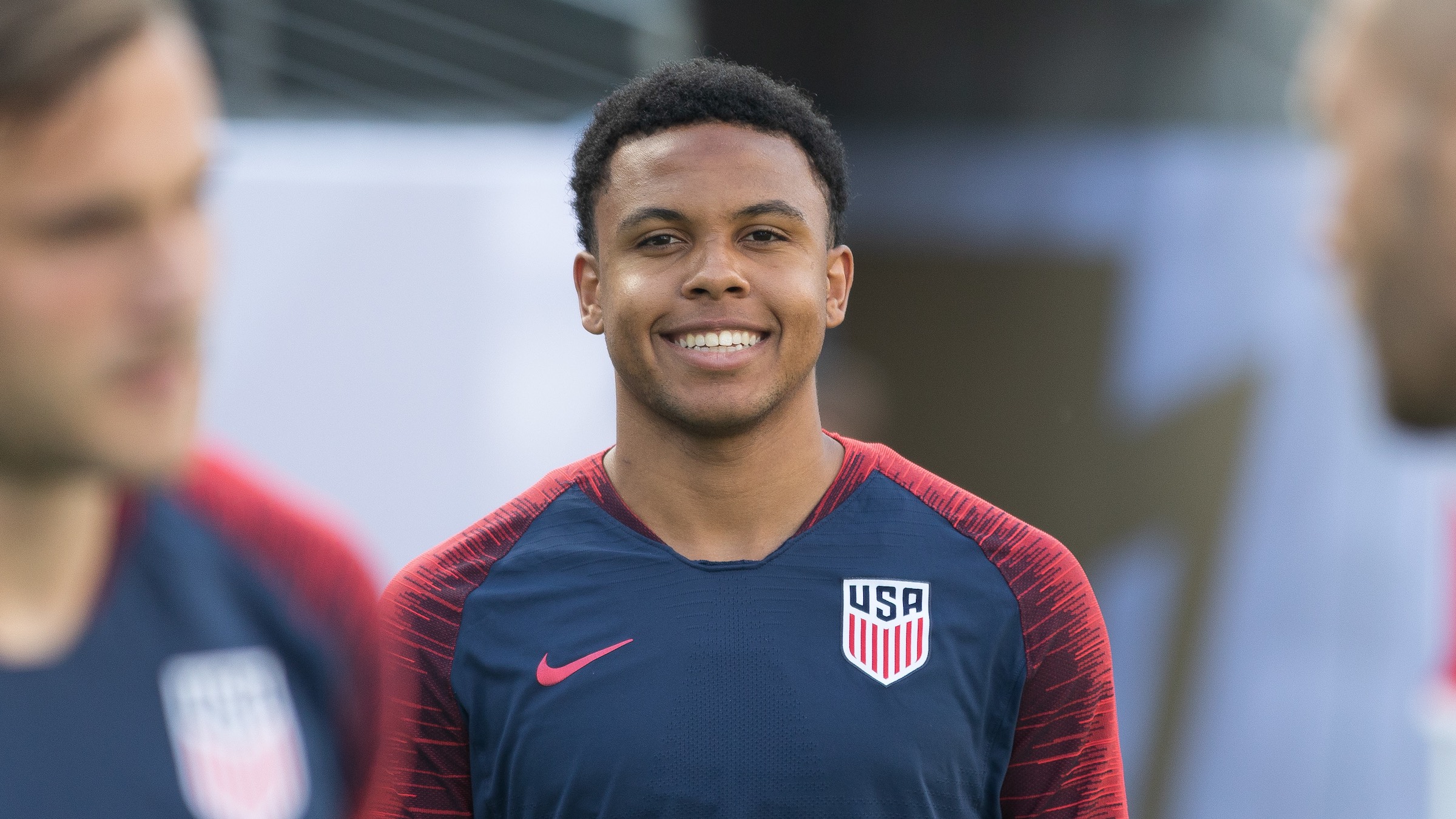 U.S. Men's National Team midfielder Weston McKennie was recently introduced with Juventus, where he is making history as the first American to join the legendary Italian club.
The 22-year-old Texan officially made the move to Juve on August 29, when it was announced that he would be playing on a year-long loan from German Bundesliga side FC Schalke 04.
On Monday, McKennie was introduced to the Italian media with a press conference at the club's home, Allianz Stadium. Among the topics that he discussed was the opportunity to work with, and learn from some of the best teammates and coaches in the world.
During his time with FC Schalke, McKennie's elite level of versatility was on full display, as he appeared at nearly every position on the field. He expects to add even more skills to his repertoire this year, working with new teammate Cristiano Ronaldo:
"Playing with Cristiano Ronaldo, seeing how he moves and how he works will bring me great benefits," McKennie said.
McKennie will also have the honor of being coached by Andrea Pirlo, one of the best playmaking midfielders of all time, who recently took over as manager of his former club at the age of 41. When discussing what Pirlo expects from him this season, McKennie stated the following:
"My strong point? The recovery of ball possession; I talked to Andrea Pirlo and he appreciates this feature. We are on the same wave length as to my position on the pitch."