Pitt women's soccer signs Mackenzie Evers to National Letter of Intent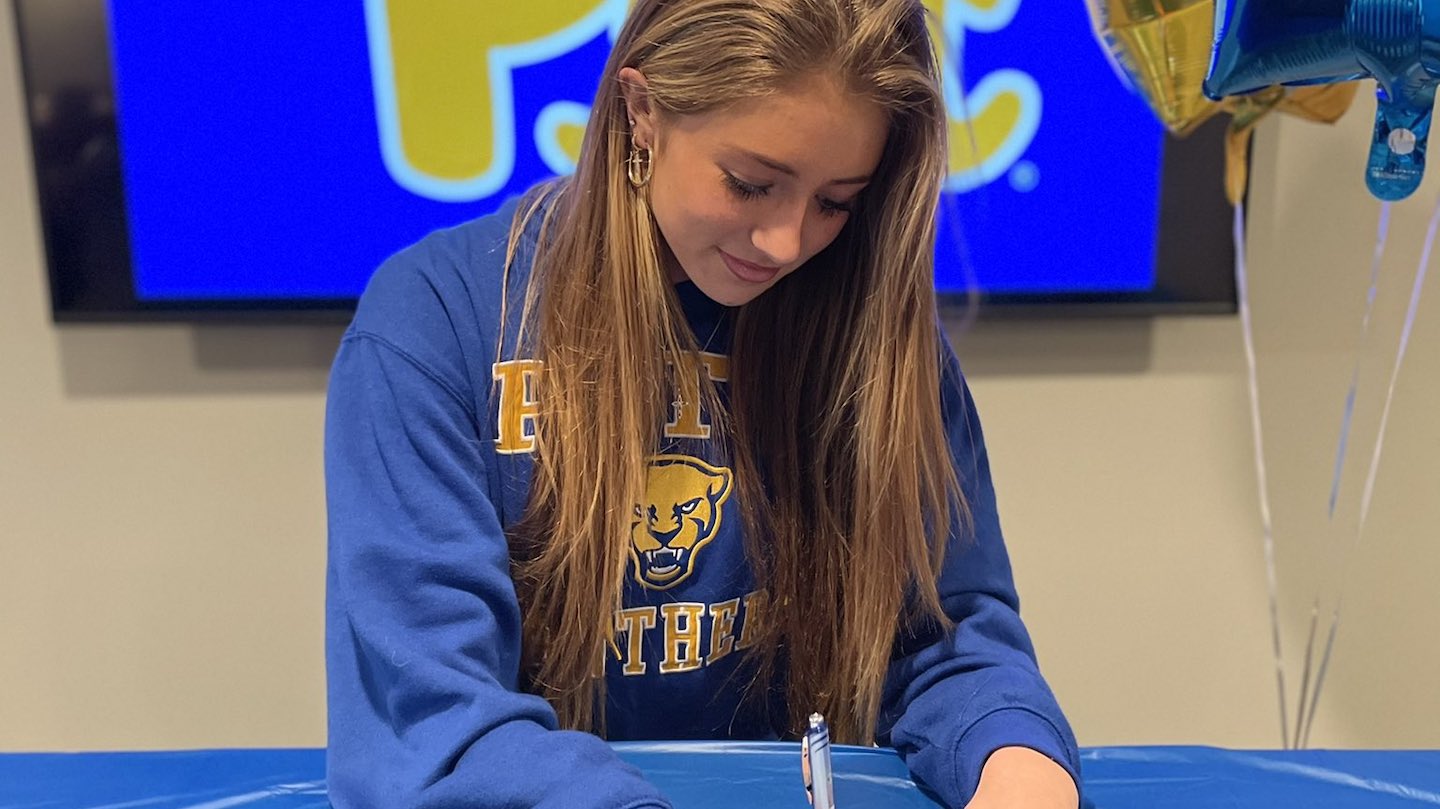 PITTSBURGH – Pitt women's soccer has signed Mackenzie Evers to a National Letter of Intent, head coach Randy Waldrum announced Thursday. A junior at nearby West Allegheny High School, Evers will graduate a year early and join the program for the 2021 fall season.
The addition of Evers makes it a 13-member 2021 recruiting class as she joins Lacy Bernick, Ellie Coffield, Sara Darlington, Briana Hilsenteger, Elena Hinkson, Katelyn Kauffman, Maddie Keister, Ashley Moon, Haley Schmidt, Sarah Schupansky and Madison Vukas. Transfers Landy Mertz (Dayton) and Ashton Gordon (Arkansas) and all of the current class except Darlington and Schmidt are already enrolled and practicing with the team this spring. Mertz is eligible to participate in the upcoming two regular season games in March, where the rest will make their debuts next year.
Mackenzie Evers | Forward/Midfielder | Oakdale, Pa. | West Allegheny HS | Beadling SC
Club: Plays for Beadling SC in the Girls Academy League and had played with Coffield … currently leads the team in scoring with six goals and three assists … named to the 2019 Great Lakes Conference Best XI … was the National League U17 Competition (2020) and Eastern Regional Championships U15 (2018) top scorer … helped the team win state championships in 2018 and 2019 and a Great Lakes Conference Championship in 2019, finish third in the 2018 Eastern Regional Championship Series earn a spot in the National League for the last four years with automatic bids earned from 2018-20 … previously was on the Pittsburgh Riverhounds (2016-2017) … will play for the new Century team in the WPSL and was on the Hotspurs before.
High School: Led West Allegheny to the 2019 WPIAL AAA Section 4 Championship to the PIAA playoffs for the first time in school history, including a win in the first round … helped team reach the 2020 WPIAL playoff semifinals and the 2018 playoffs, which was also the first in program history … selected All-WPIAL, all-section and team's offensive MVP twice … lettered all three years and led the team with 51 career goals … ran track and was a WPIAL Championship qualifier in 2018 in four sprint and relay events as part of a section title …
Waldrum on Evers:
"We are thrilled with Mackenzie joining us for the fall. We identified her as one the top players in not just Western Pennsylvania, but the region for our 2022 recruiting class. Her athleticism and versatility stood out from the first time we saw her play as she can play in any positional line for us in our game model. The most impressive part is her growth and development on and off the ball. She possesses a quality on the ball combined with the athletic component that will create problems for opponents. The more we got to know Mackenzie, her drive, desire and ambition to grow as a player is exactly we want here. She expressed a desire to come into our program early, and we felt like the timing combined with her ability to impact our program made sense."
Why Pitt for Evers:
"I chose Pitt because it is one of the best universities in the country. When I met the awesome coaching team of Randy, Ben, and Dustin, they made me feel right at home. I'm beyond excited to join the Pitt women's soccer family and compete in the best conference while pursuing a degree in Dental Medicine. I'm looking forward to helping this team rise to the top of the ACC, hail to Pitt!"
A Legacy at Pitt:
Evers has five other members of her extended family that have graduated from Pitt, including her uncle Scott Orndoff, who was a member of the football team from 2013-16 and played in the NFL.