Pitt women's soccer signs Arkansas sophomore transfer Ashton Gordon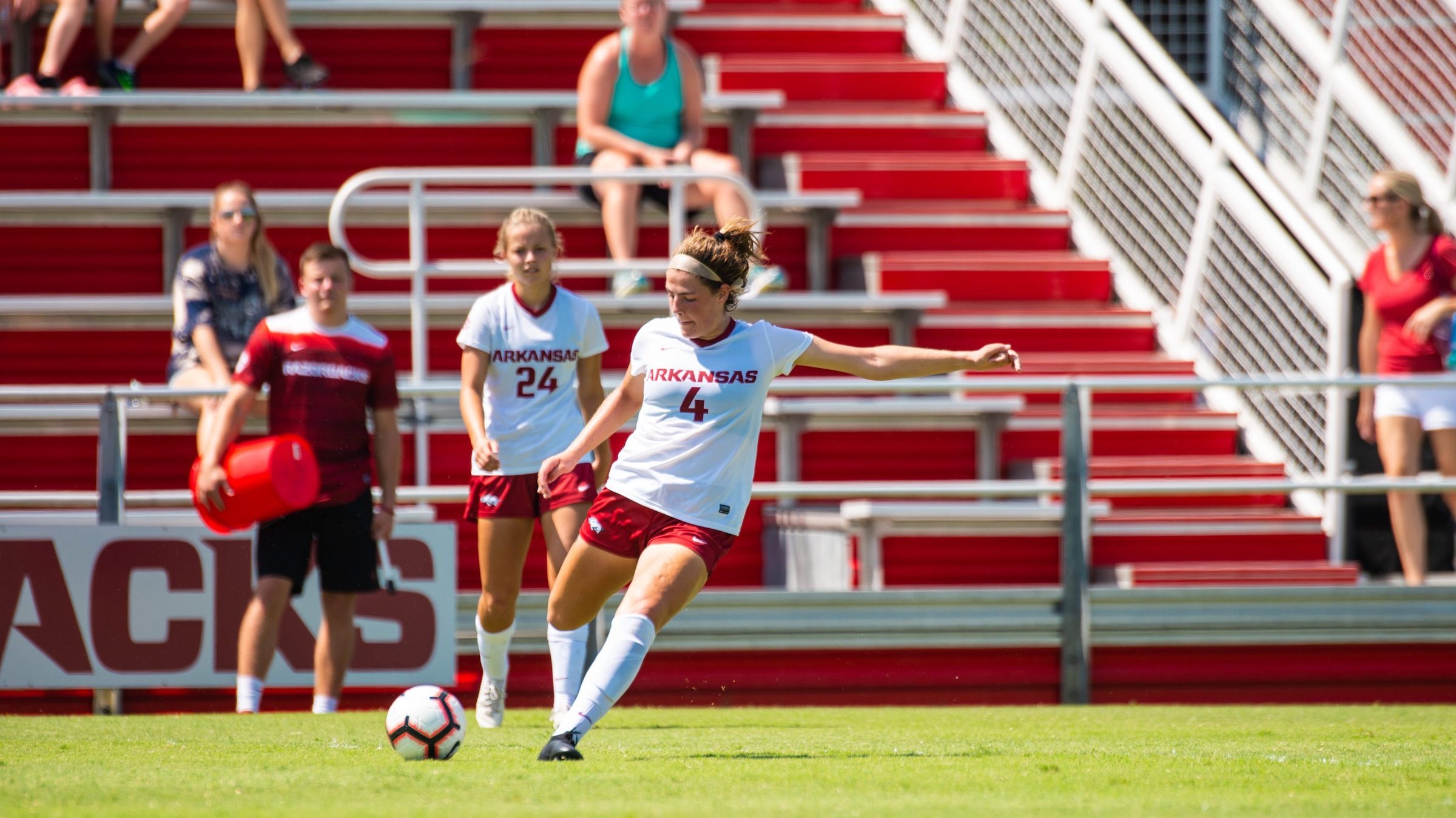 PITTSBURGH – Pitt women's soccer has added Arkansas sophomore transfer Ashton Gordon, head coach Randy Waldrum announced Wednesday.
With three years of eligibility, Gordon will join the Panthers for the spring semester and be able to play in the 2021 fall season after competing with the Razorbacks this season.
Ashton Gordon | Defender | Tulsa, Okla. | Arkansas | Booker T. Washington HS | TSC Hurricane ECNL
At Arkansas: Made a start in 17 of 28 games as a midfielder in her two years … Dished out five assists … Started in back-to-back postseason matches against South Carolina in the SEC Championship and North Texas in the first round of the NCAA Tournament … Had 14 career shots with four on goal.
Club: Ranked in the IMG Top 150 as the No. 55 player in the nation, the No. 9 player among defenders and the top-ranked player in the South region for the 2020 recruiting class, according to Top Drawer Soccer … Participated in 2018 ECNL/ID National Training Camp, ECNL Integrated National Training Camp and ECNL PDP Roster … Named to 2017-18 ECNL All-Texas Conference team for the U17 age group.
High School: Graduated a year early … Named 2018-19 Gatorade Soccer Player of the Year in Oklahoma, Oklahoma Jim Thorpe High School Player of the Year and Tulsa World High School Player of the Year nominee … Selected the Booker T. Washington Team MVP in 2017 and Defensive MVP in 2017 and 2018 … Earned all-district honors (2017, 2018) and was named Tulsa Area All-Vype (2017, 2018) and Tulsa All-World (2017, 2018) … Won a state championship with Booker T. Washington in 2018 … Scored 18 goals and tallied 16 assists in her first two seasons of high school play.
Waldrum on Gordon:
"We are extremely excited about the addition of Ashton. Ashton was the top player coming out in her region and Top-50 players nationally out of high school. She's a tough, tenacious defender that's excellent in the air but also has the technical ability to help set play and build out of the back. She has great tools as a player but her leadership, soccer IQ, and maturity as a person will impact our program right away."
Why Pitt for Gordon:
"I chose the University of Pittsburgh because I see it as a great opportunity for me to grow and get out of my comfort zone. The program is achieving a lot of "firsts" and that is something I want to be a part of. Simultaneously, I will play for an exceptional coaching staff in one of the best women's soccer conferences in the country."
The Waldrum-Gordon Family Connection:
Waldrum is plenty familiar with the Gordon family, as he coached both of Ashton's parents, Tara and David, at Tulsa. Both four-year letterwinners, David was a Second Team All-Missouri Valley Conference and Midwest Region selection in 1992 and a member of the first team in program history to reach the NCAA Tournament in 1991. Tara was picked to the Second Team All-Western Athletic Conference Second Team in 1998.