Penn State men's soccer announces two more signings ahead of fall campaign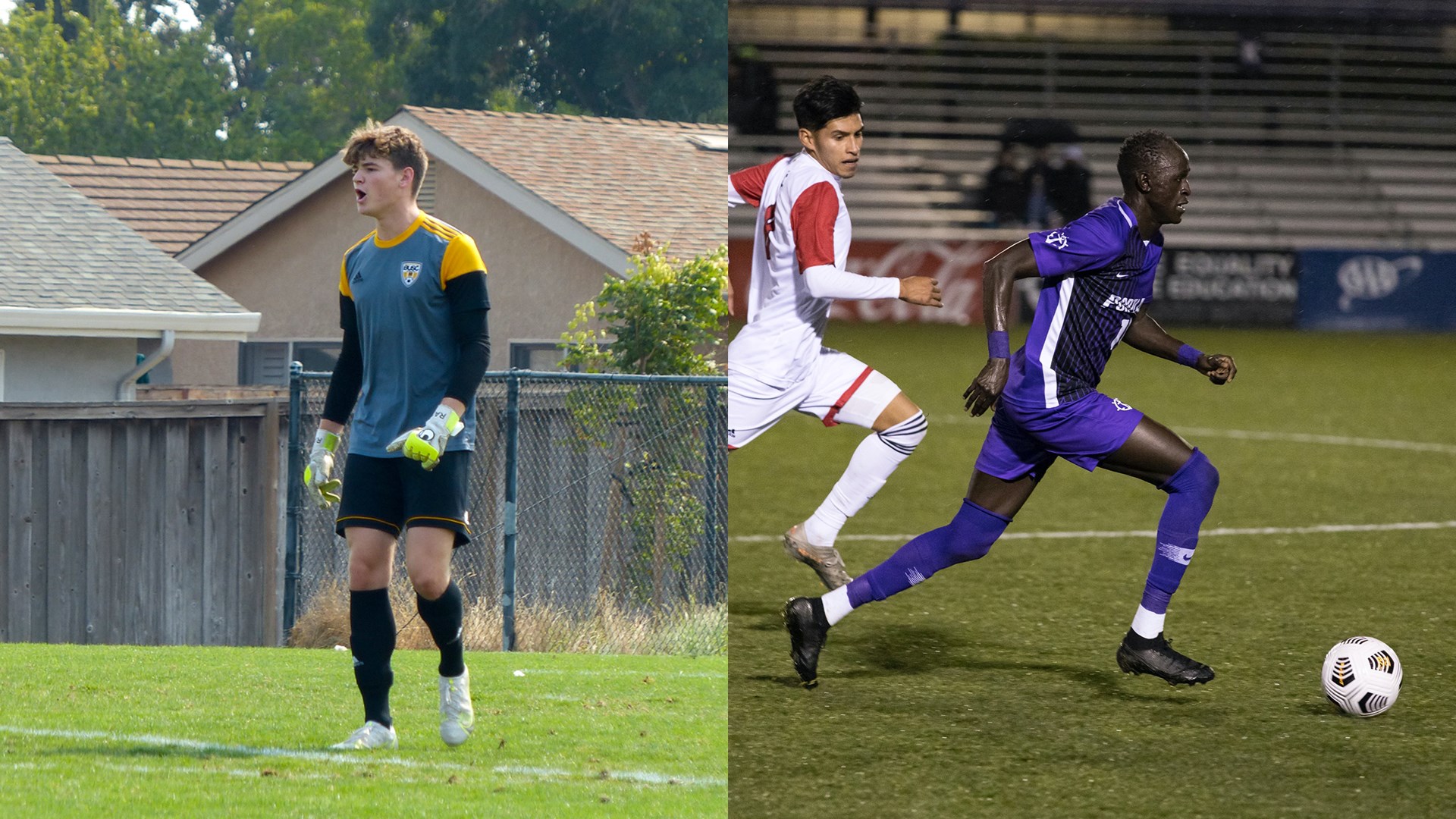 UNIVERSITY PARK, Pa. – Penn State men's soccer head coach Jeff Cook announced the addition of two players to his 2022 recruiting class.
Cook will bring in Ryan Aiken, a goalkeeper from Orinda, Calif. and Atem Kato, a forward who is transferring to Penn State from the University of Portland.
RYAN AIKEN
Aiken is an academy level player. He currently plays for Ballistic United Soccer Club in the MLS Next League. Prior to playing with MLS Academy, the California native played for the San Jose Earthquakes Academy team in the USSDA league for three years.
The 6'4 keeper also has international experience after moving to Germany to study abroad and playing for JFL Scholtheim for a year and a half.
Aiken has earned several accolades throughout his career. In 2018 he was named "Man of the Match" by ESPN during a game with SJ Earthquakes. His team won Thuringia State Futsal Championship when he was in Germany playing for JFL Schlotheim. He was awarded the "Golden Glove" for the tournament.
On top of his international experience in Germany, he trialed with AS Nancy and FC Metz this year and was invited to the US Youth National Team ID Training Center in 2021 where he trialed with FC Talavera.
AIKEN ON WHY PENN STATE: "I chose Penn State because of its outstanding soccer program and academic opportunities that will allow me to reach my career goals", said Aiken.
COACH COOK ON AIKEN: Cook said, "Ryan is a student athlete we identified through our ID camp. He has great size and all the tools to be a successful division one keeper. We are pleased to add him to our deep and talented pool of goalkeepers,."
ATEM KATO
Kato spent his freshmen year playing at the University of Portland. He played in 16 games and started in one. Kato concluded the season with one goal and one assist, both garnered in the game against No. 15 Northern Illinois. He made his collegiate debut against Air Force in the season opener on Aug. 27. He was selected to the WCC Freshmen Team in 2021.
Prior to Portland, the 5'11 forward played for Montverde Academy in Florida. Throughout his time there, he was recognized as the Student Athlete of the Year, named to the All-American Team and was selected as the Most Recognized Player.
The Kenya native intends to major in sport psychology and physical therapy at Penn State.
KATO ON WHY PENN STATE: "I chose Penn State because it has a great soccer program and I see myself developing in academics, in soccer and as a young man," said Kato.
COACH COOK ON KATO: "We are delighted to welcome Atem to our Penn State men's soccer program and family," said head coach Cook. "He is an impressive young man with outstanding potential who has a fantastic work ethic on both sides of the game. Atem is an attacking plater with the ability to both create and score goals. I look forward to welcoming him to Happy Valley and to see his contributions on and off the field."