Pacific women's soccer signs five recruits for incoming class of 2021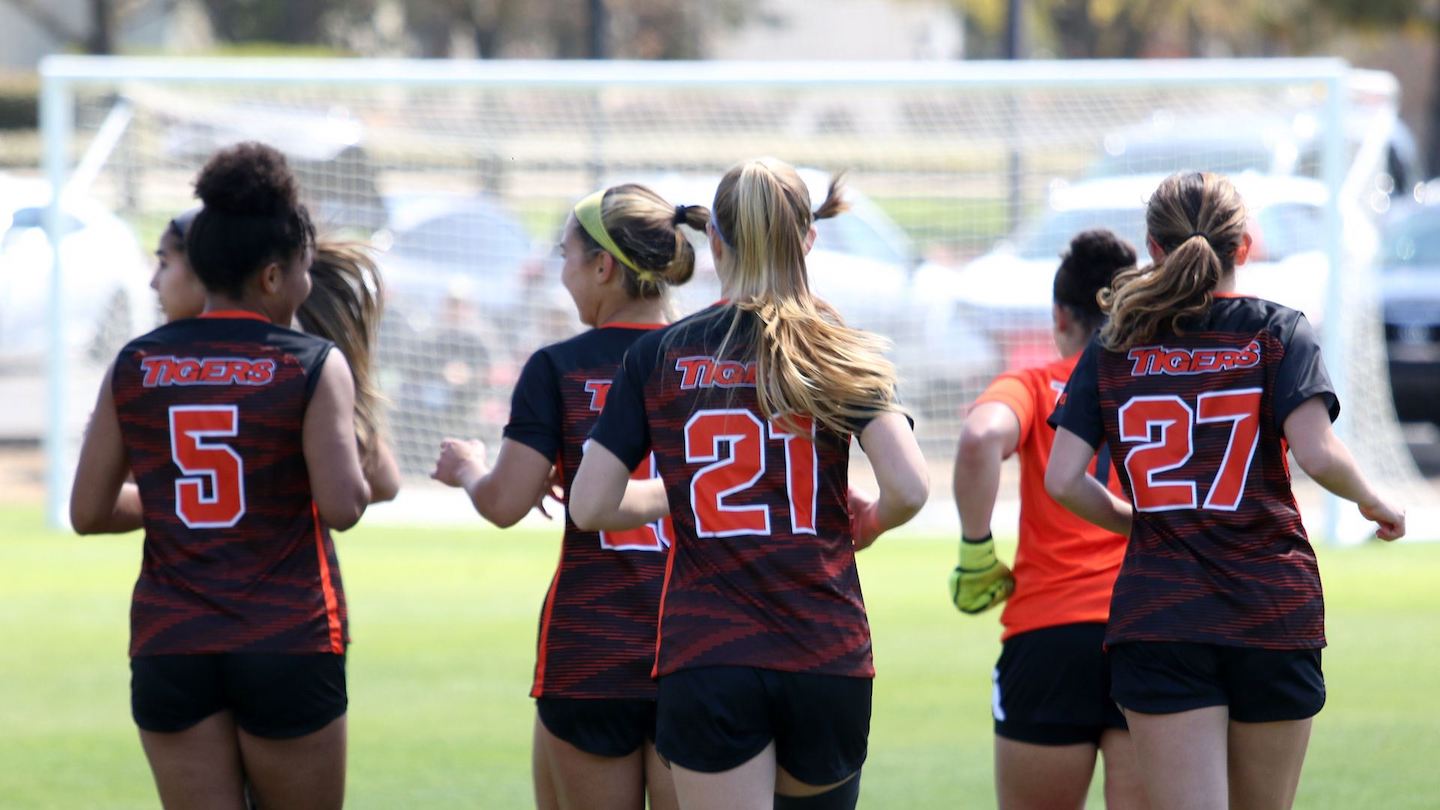 STOCKTON, Calif. – The second recruiting class for University of the  c head coach Ed Moore, brings in 5 new players for the Tigers.
In his first season leading Pacific, coach Moore helped the team achieve their first conference win since the 2017 season, had a player selected as the WCC Defensive Player of the Week twice, and had a player get selected to the 2020-21 All-WCC Women's Soccer 2nd Team.
"Once again our staff has done a terrific job adding quality players to our program, said coach Moore. These young women will come in and add to a team culture that our returning group has worked hard to establish. This class will bring their unique personalities, experiences, and skills that will continue to grow and strengthen our team both on and off the field. They will each bring attributes that will help our team continue to evolve and become even more diverse. They will be great students and stewards for the university, and we can't wait to get them here and get to work!"
Alex Machado / Dixon, California / Dixon High School
Alex comes to Pacific from Dixon California as the lone in-state recruit. In her Freshman season on the varsity team, she scored 30 goals. Her mother, Kim, played at Saint Mary's where she was an All-American. She plans to study Business Administration and work as a financial manager.
Moore on Alex: "She brings an attacking mindset and the athletic tools to cause opposing defenders trouble. She is a natural Forward and her finishing ability and competitive mindset will be a wonderful addition to our attacking line. She also has a great work ethic defensively and helps her team win the ball back in the attacking third. Her grit and drive will fit right in with our team culture."
Aly Milford / Draper, Utah / Corner Canyon High School
Aly joins the Tigers from Draper Utah. In 2018 her high school team won their state championship. Her sister, Kayla, is on the Air Force Academy soccer team. In addition to Soccer, Aly was a sprinter on her school's track team. She plans to study Psychology.
Moore on Aly: "She is a defender that brings a great presence and tenacity to the team. You add that to the fact that she loves to get forward into the attack and provides quality serves from wide spaces, and she will be a strong addition to our back line. She has a an amazing engine and will to compete.  She is the type of personality that will both fit right into our current group and at the same time will push herself and others to improve daily."
Aniela Jensen / Palmerston North, New Zealand / Northfield Mount Hermon
Aniela is one of two players joining the Tigers from outside the United States. The midfielder joins the Tigers from New Zealand.
Moore on Aniela: "She brings a ton of experience at the highest levels and is involved with the New Zealand  U20's. Her vision and technical ability will add depth and quality to our Midfield. She is a box to box Midfielder that is dangerous joining the attack and a tough competitor! She also brings confidence and mental toughness that will stand her in good stead when it comes to playing in the WCC"
Ariana Gronauer / Las Vegas, Nevada / Faith Lutheran High School
Ariana joins the Tigers after collecting 15 goals and 19 assists throughout her high school career. In 2019 her team won the Nevada 4A State Championship. She plans to study Communications and work in sports broadcasting after graduation.
Moore on Ariana: "She is a versatile attacking player with a high soccer IQ. She has proven that she has the ability score and influence the game when it comes to playmaking. She is a very technical player that makes the players around her better. She is calm in chaotic situations and her movement often finds her in dangerous spots for opponents. She is relentless in her pursuit to improve her game, and will be a tremendous fit with our team culture."
Jessica So / Tampere, Finland / Tampere Sports Academy
Jessica comes to Pacific from Finland. She played for Finland's U16, U17, & U18 National Team. She plans to study Communications and work in PR, Media Relations, or Journalism after graduation.
Moore on Jessica: "She Is another player that brings experience playing at the highest levels in her country including with the Finland U16 & U17 National Teams. She is an attacking Midfielder that brings technical quality and great soccer IQ.  Her passing ability and movement will be great additions to our Midfield, and she has the ability to join the attack and score. Jess will bring maturity and experience in big games and our squad will benefit massively from that."