Colorado College women's soccer announces trio of signings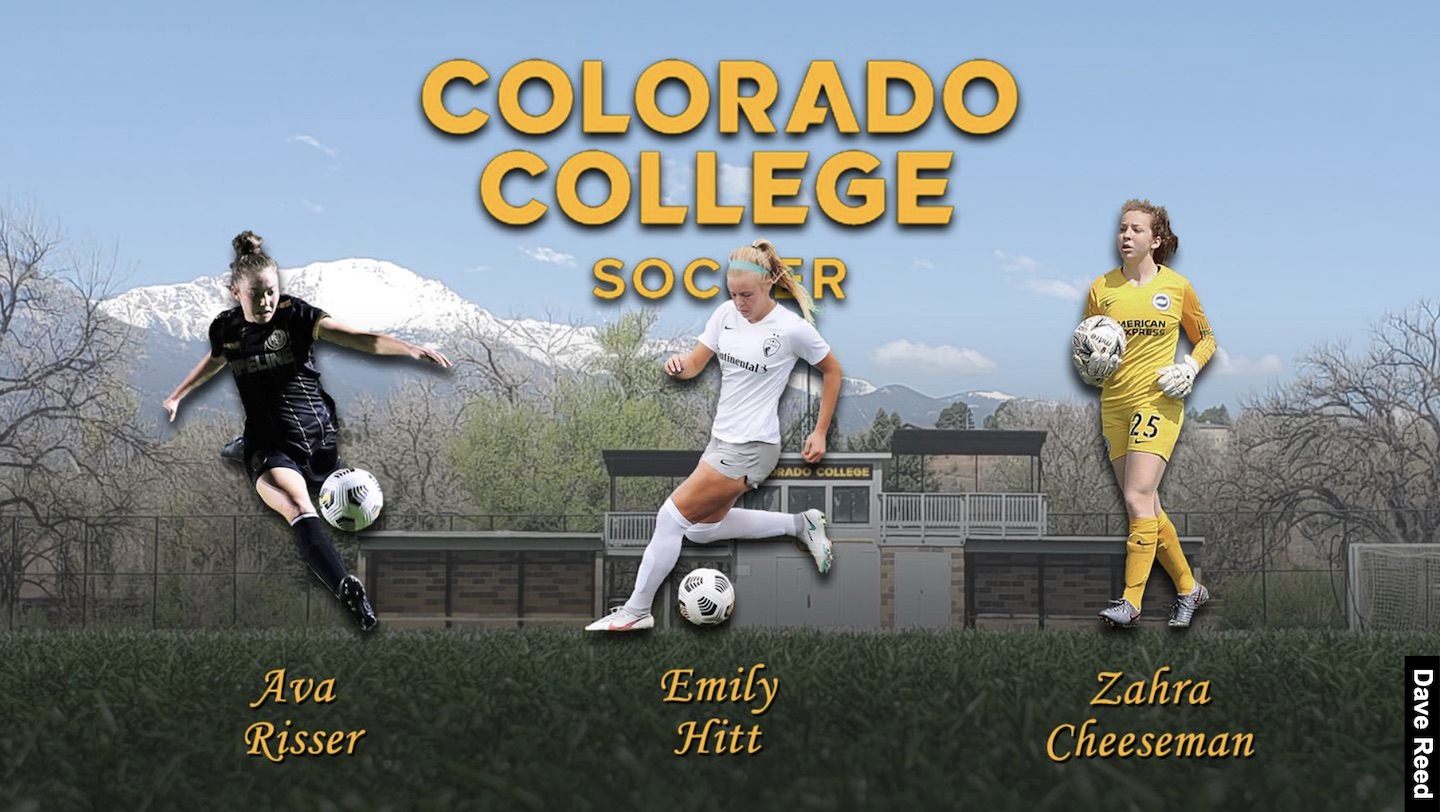 The Colorado College women's soccer program added three more first-year players to its roster as the Tigers prepare for the 2021 fall season, head coach Geoff Bennett announced.
The newest recruits who will continue their academic and soccer careers at CC are goalkeeper Zahra Cheeseman (Haywards Heath, England) and defenders Emily Hitt (Raleigh, N.C.) and Ava Risser (Bethesda, Md.).
Cheeseman trained with the Lewes Football Club in Lewes, East Sussex, England, in 2020-21. Prior to that, she played on the Brighton and Hove Albion Women's FC Academy U-21 side after spending the two previous on the club's U-16 squad and one year on the U-14 team in 2016-17.
Cheeseman also trained at the England Goalkeeper Camp, the England U-17 selection camp and multiple regional camps during the 2018-19 season. She also was a call-up member of the Morocco senior women's national team.
"We are very pleased to add a goalkeeper with the background and experience of Zahra," Bennett said. "I know that Andi, our goalkeeper coach, is very excited to start working with Zahra and we expect her to come in and have a high compete level."
Hitt joins the Colorado College program after playing for the North Carolina Courage ECNL Academy's U19 Team. She also was a Region III Olympic Development Program pool selection in 2018, and attended the 2017-18 ODP region camp in Alabama in 2017-18. Hitt also was a North Carolina ODP featured player in 2017.
While attending Ravenscroft School in Raleigh, N.C., Hitt earned all-state honors as a sophomore from the North Carolina Soccer Coaches Association and the North Carolina Independent Schools Athletic Association (NCISAA).
"Adding a physical, athletic central defender to this group is icing on the cake," Bennett said. "Emily can be a great presence along the backline and we are excited to see her take the field for us this Fall."
Risser played for Pipeline Soccer S.C. of the Elite Clubs National League (ECNL) and helped her U19 Pipeline team place first in the Jefferson Cup's top bracket in March 2021.
Risser also competed on the Maryland Olympic Development Program State Team in 2016-17. She was selected for Washington Spirit Advanced Development Program Pool in 2020 for future selections on professional team and U.S. Soccer National Youth team.
"We are thrilled to be adding a dynamic left footed, left back. We believe Ava can be a fierce defender and get forward from her wide position in the backline."
The trio will join classmates Kaelin Enga (Colorado Springs, Colo.), Gracie Huebner (Carlsbad, Calif.), Brett Tsamasfyros (San Mateo, Calif.) and Kaelin Woodruff (Truckee, Calif.) as first-year Tigers who will officially join the program when training begins in August.