UNLV men's soccer signs forward Tucker Fenton on transfer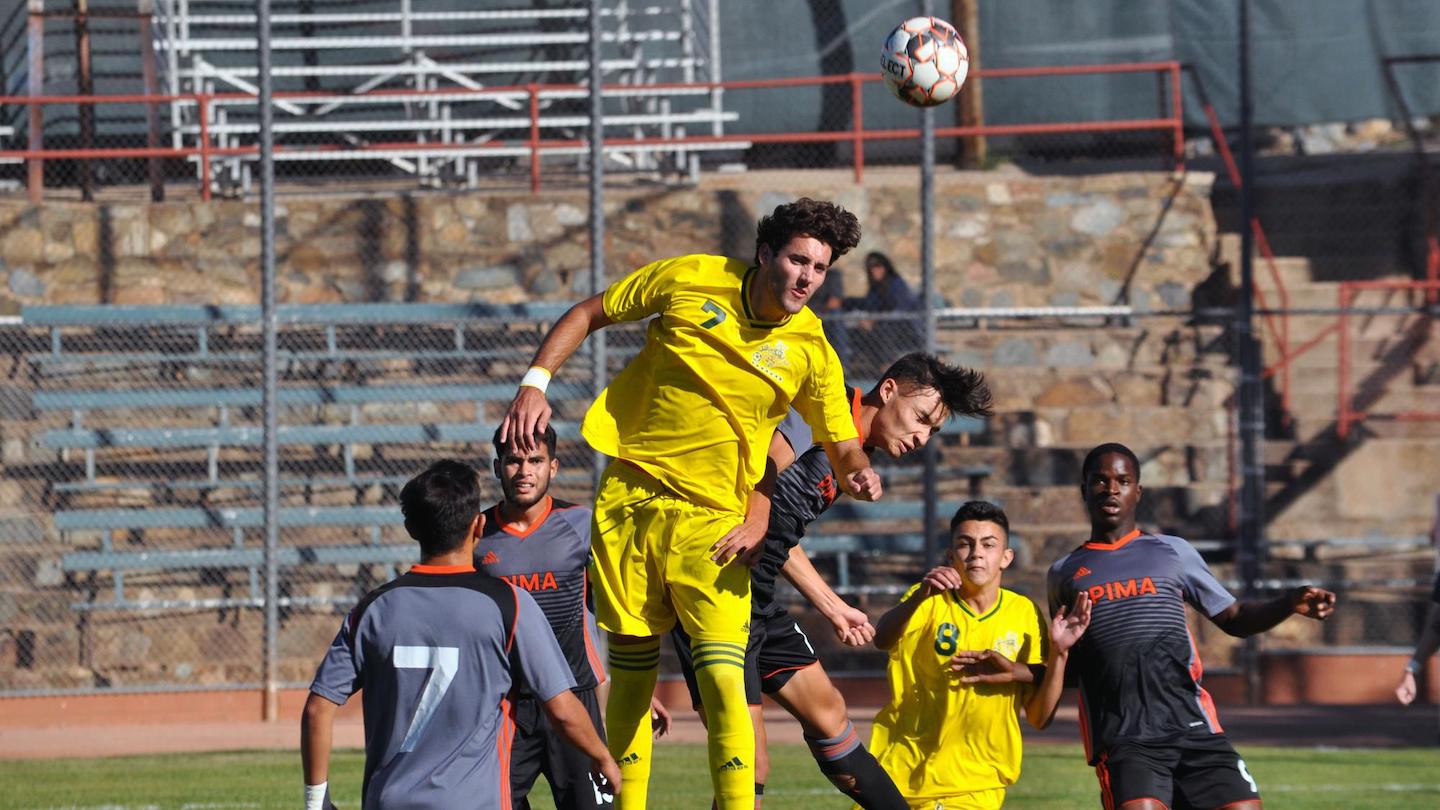 LAS VEGAS (UNLVRebels.com) – Tucker Fenton is the third player to sign with UNLV men's soccer to play in the fall of 2021, head coach Rich Ryerson announced.
Fenton will transfer to UNLV after playing the previous two years at Yavapai CC. He was one of the top scorers for the Roughriders over his two seasons, with 37 total points off 16 career goals and five career assists. This past season, he earned both First Team All-ACCAC and NJCAA All-Region I Division I honors after helping lead Yavapai to a 9-3-1 overall record, a share of the ACCAC regular season title and the NJCAA Region I Division title. He will be reunited at UNLV with former Yavapai teammate Gabriel Claudio, who was a starting defender for the Rebels this past season.
"We have been watching Tucker progress at Yavapai for the last two years, and are extremely excited that he has chosen the path to Division I through UNLV," said Ryerson. "This will also be an opportunity to reunite Tucker and Gabe Claudio, our current Yavapai alumnus. Tucker is a strong physical presence in the attack, and we look for him to add some points and power in our front line."
A native of Phoenix, Arizona, the 6-1 forward played for Sunnyslope HS. He was a prolific scorer for the Vikings, with 89 career goals and 61 career assists for 239 total points. Fenton was the district player of the year as a junior and a senior, and was nominated for state player of the year honors his senior season. He was also a member of the Sereno Soccer Club.
Fenton is the fourth player to join the Rebels for the fall, joining 2020 fall signee Lateef Omidiji Jr. and spring signees Juan Jose Becerra and Nicholas Lukulia.