Old Dominion University women's soccer adds Sam Kirschenbaum to coaching staff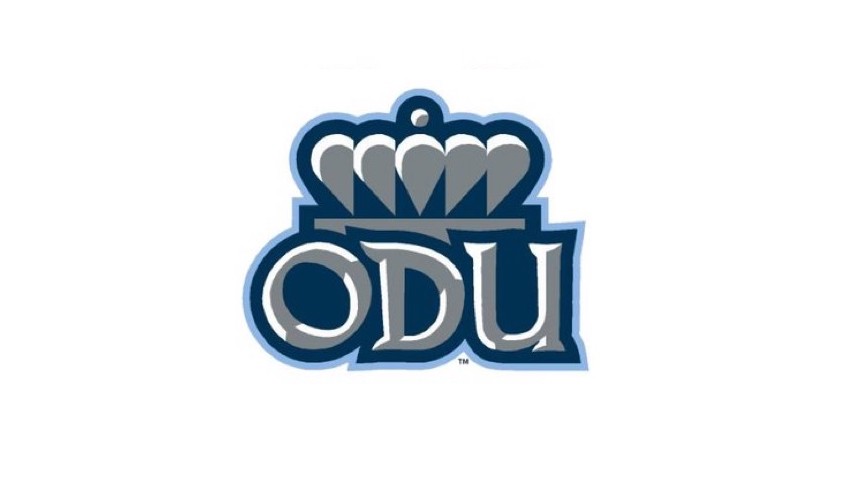 NORFOLK, Va. – Old Dominion University women's soccer head coach, Angie Hind, named Sam Kirschenbaum the program's assistant coach, as announced on Wednesday afternoon.
Kirschenbaum comes to Old Dominion after spending the last two seasons as the first assistant coach and recruiting coordinator at UMBC.
"I am thrilled to welcome Sam to our coaching staff," said Hind. "I have known Sam for as long as I have been here at ODU and always enjoyed his enthusiasm, passion for the game and seen the positive impact he has made on programs around here. He has great experience both at the college level but also in developing young players at club and ODP and is well versed and invested in a recruiting sense. I believe given where we now are as a program, he is a great fit to help us take the next step. I am excited to have him join our staff and very much look forward to working with him."
At UMBC, Kirschenbaum's main responsibilities included domestic and international recruiting, coordinating team travel and coaching training sessions. During his time in Baltimore, Kirschenbaum also served as the assistant girls director of coaching for the Baltimore Celtic Soccer Club and was the head coach for the club's U19 and U16 teams.
"I am excited and honored to be joining Old Dominion University and Monarch Nation," Kirschenbaum explained. "The women's soccer program at ODU has a fantastic reputation and that comes down to the dedicated student-athletes and first-class coaching staff. Coach Hind is someone who I have always held in such high regard and I want to thank her for this incredible opportunity. I look forward to contributing to the success of this program. Go Monarchs!"
Kirschenbaum arrived at UMBC following a successful two seasons as the first assistant coach and recruiting coordinator at Virginia Wesleyan University. In his two seasons at VWU, the Marlins made two appearances in the NCAA tournament and finished both seasons ranked in the South Atlantic Region. In 2017, the Virginia Wesleyan University women's soccer team clinched the Old Dominion Athletic Conference (ODAC) regular season title, their first regular-season title since 2012. The team also earned an at-large bid to the NCAA Tournament and won its first-round game against Tufts University, its first NCAA victory since 2007. The squad would go on to finish the year ranked 24th in the final national poll for Division III women's soccer. In 2016, the Marlins went undefeated in conference play and made it to the ODAC Championship game for the first time since 2011. The team also earned an at-large bid to the NCAA Tournament, which was their first bid since 2012. In Kirschenbaum's two seasons the Marlins held a 16-1-3 record in ODAC play and finished both seasons as the fifth-ranked team in the South Atlantic Region.
Prior to his time at VWU, Kirschenbaum was the top assistant and recruiting coordinator at Marist. While with the Red Foxes, Kirschenbaum was responsible for recruiting student-athletes, coordinating training sessions, video analysis, and scouting opponents. During those two seasons, Marist climbed from a 10th place to third place regular season finish in the MAAC, including a 6-3-1 conference record in 2015. In Kirschenbaum's second season with the Red Foxes, three freshmen were selected to the MAAC All-Rookie Team, a number more than any other program in the conference.
While at Marist, Kirschenbaum was also involved in youth soccer, serving as the director of coaching for the Hyde Park Soccer Club. As the clubs first ever director of coaching, Kirschenbaum organized Fall and Spring clinics, created age-specific curriculum, hired coaching staff, and built the Hyde Park pre-academy program.
Kirschenbaum is an ODP Region I Staff Coach and served as the assistant coach with the program's U14 girls team that traveled to Scotland to compete in international friendlies. In addition to Region I, he has worked with Eastern New York ODP, serving as the head coach for the U16 girls team in 2016
Kirschenbaum played soccer at SUNY Cortland, where he was a three-time SUNYAC All-Academic Team honoree. He graduated from Cortland with a B.S. in psychology with summa cum laude honors.
Kirschenbaum went on to play semi-professionally in the Premier Developmental League (PDL) for the Westchester Flames. Kirschenbaum also played in the First Division of the Cosmopolitan League with the Manhattan Celtic.
Kirschenbaum holds a Premier Diploma from United Soccer Coaches (formerly NSCAA) and is currently completing his C License from the United States Soccer Federation. He serves as an associate staff coach for United Soccer Coaches and was chosen as a member of the United Soccer Coaches 30 Under-30 program in 2017.