Oklahoma State Soccer adds three to 2020 recruiting class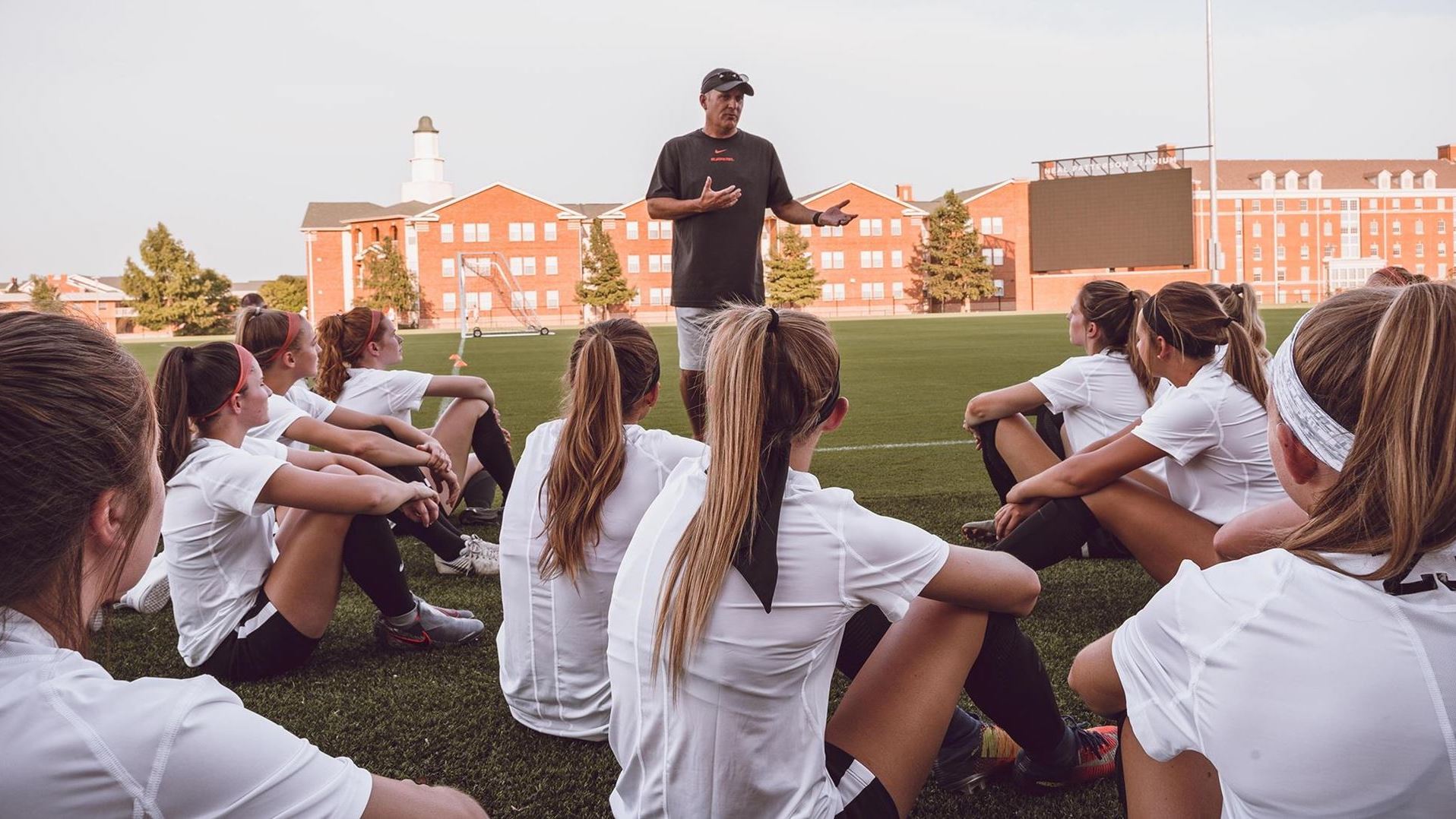 STILLWATER — Oklahoma State Soccer has added three student-athletes to its incoming class for 2020, bringing the total for the class to 12.
Joining the previous nine signees for head coach Colin Carmichael's program are a pair of Division I transfers in goalkeepers Maleah Milner and Emberly Sevilla along with prep midfielder Shyann McClary.
Milner played three seasons at St. Mary's and will have one year of eligibility remaining, while Sevilla will have two seasons with the Cowgirls after competing for two seasons at UNLV. McClary will join the program as a freshman in August.
Shyann McClary, MF, Edmond, Okla. (Memorial HS/OEFC) – McClary starred for Oklahoma Energy Football Club, where she played for Gareth Evans and Stephen Phillips and helped the club to multiple state championships.
A member of the ODP Regional team, McClary has also participated at National ID Camp and U.S. Soccer National Training ID Camp, and she is listed as a the No. 4 player in the South Region in the 2020 class by TopDrawerSoccer.com. She was also recruited by Arkansas, Oklahoma, Kansas State, Tulsa and SMU.
Carmichael on McClary: "Shyann is a very talented attacking midfield player who we're excited to have join us in the fall. She has terrific vision and can pick out passes to help open up defenses. She can also score goals from the midfield, which is something that will clearly help our team. She plays with tenacity and is very competitive, and that is the type of player we are looking for."
Maleah Milner, GK, Reno, Nev. (St. Mary's/Robert McQueen HS) – Milner transferred to Oklahoma State after spending her first three collegiate seasons at St. Mary's College, where she was the Gaels starting goalkeeper the last two seasons.
As a junior in 2019, Milner started 18 games and ranked fourth in the West Coast Conference with 63 saves while posting five shutouts. That came on the heels of a sophomore campaign that saw her record four shutouts and 85 saves in 18 games.
Milner played in 40 career games at St. Mary's, 36 of those as the starter, and recorded 10 shutouts and 173 saves.
As a prep, Milner attended Robert McQueen High School and participated at the U.S. Soccer National Training Center as well as with the Nevada ODP and Cal North Player Development Program.
Carmichael on Milner: "Maleah is a very talented goalkeeper who brings a wealth of experience to our group as she has played 40 games at the Division I level and against some top quality competition in the West Coast Conference. She has very quick reflexes and can make big saves when called upon to do so, and we are very excited that she will spend her senior season with us in Stillwater."
Emberly Sevilla, GK, Las Vegas, Nev. (UNLV/Green Valley HS) – Sevilla started 36 games over the last two seasons at UNLV, along the way recording nine shutouts and 180 saves.
As a sophomore last season, Sevilla started 16 games and tallied 80 saves and a pair of shutouts in nearly 1,400 minutes in goal. Her freshman season saw her enjoy one of the top seasons in program history as she racked up 100 saves in 20 games while posting a 0.97 goals-against average and seven shutouts.
Sevilla played one prep season at Green Valley High School and helped the team advance to the Sunrise League regional semifinals. A participant in the Nevada ODP Program, Sevilla was also a standout at the club level, where she was a two-time Nevada State Cup champion with Players SC and LVSPA and also had a stint with Utah Avalanche ECNL.
Carmichael on Sevilla: "We are excited to add Emberly to our team. She is a very athletic keeper who has tremendous shot-stopping ability. She is very comfortable with her feet, and her distribution is excellent. She has started over 30 matches at the Division I level so she brings some good experience to our group, and we look forward to seeing her compete this spring."
| | | | |
| --- | --- | --- | --- |
|  OSU 2020 Signees |  POS |  HT |  Hometown (Previous School) |
|  Mollie Breiner |  D |  5-9 |  Broken Arrow, Okla. (Broken Arrow HS) |
|  Grace Dennis |  MF |  5-8 |  Allen, Texas (Allen HS) |
|  Amber Lockwood |  GK |  5-8 |  San Antonio, Texas (Texas Connections Academy) |
|  Shyann McClary |  MF |  5-3 |  Edmond, Okla. (Memorial HS) |
|  Jenna Mendoza |  D |  5-5 |  Garland, Texas (Naaman Forest HS) |
|  Maleah Milner |  GK |  5-8 |  Reno, Nev. (St. Mary's/Robert McQueen HS) |
|  Alex Morris |  MF |  5-5 |  Frisco, Texas (Reedy HS) |
|  Kylee Munson |  D |  5-9 |  Oklahoma City, Okla. (Westmoore HS) |
|  Hannah Russell |  D/F |  5-7 |  Flower Mound, Texas (Coram Deo Academy) |
|  Emberly Sevilla |  GK |  5-7 |  Las Vegas, Nev. (UNLV/Green Valley HS) |
|  Kionna Simon |  D/F |  5-3 |  Denton, Texas (Ryan HS) |
|  Keanna Witte |  MF/D |  5-6 |  Edmond, Okla. (North HS) |