New Jersey Youth Soccer partners with Rutgers University women's soccer program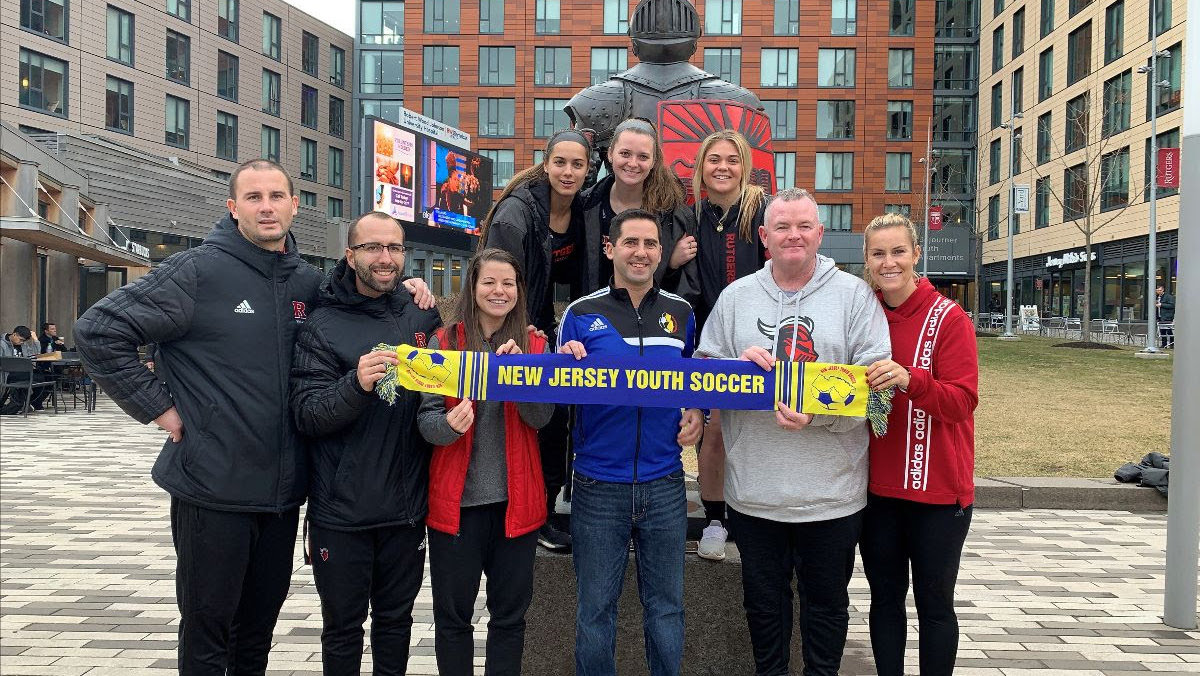 East Windsor, N.J. ― New Jersey Youth Soccer officially announced that it has entered a community partnership with Rutgers Women's Soccer. The partnership will focus on the growth of soccer throughout the state, and the two groups will also work together on a variety of community initiatives.
"NJ Youth Soccer is thrilled to announce our community partnership with Rutgers University," said Evelyn Gill, NJYS President. "Rutgers has a tremendous history producing great soccer players while educating students to succeed in life. We look forward to supporting the women's soccer team's development on and off the field."
Through this relationship, NJ Youth Soccer and Rutgers Women's Soccer will host a Champions Night, where the Rutgers Women's Soccer team will celebrate NJYS State Cups champions as part of a home match at Yurcak Field. They will also host an NJYS Night during the fall season, where NJYS players throughout the state will be invited to attend a home game that will include unique matchday experiences.
"The State of New Jersey has always had such a rich tradition of talented soccer players," said Mike O'Neill, Rutgers Women's Soccer head coach and NJYS Hall of Famer. "New Jersey Youth Soccer has done a tremendous job of providing the foundation for young soccer players, both on and off the field. As the State University of New Jersey, we take great pride in the tradition and culture of soccer within the state. We are so excited for this partnership and look forward to working together with NJYS to continue to grow the game. "
Another key element of this community partnership will be the introduction of opportunities for Rutgers Women's Soccer players. NJ Youth Soccer will provide a coaching education option at no cost to the players, as well as introduce opportunities for professional development via the State Association events (e.g. NJYS Awards Dinner presented by RWJBarnabas Health).
Given Rutgers' rich soccer tradition, the community partnership will also highlight ODP where the Rutgers players and coaching staff will get involved with select events such as trainings, ODP College Night, ODP Success Stories and more.
The partnership with Rutgers Women's Soccer will also expand into community outreach initiatives such as NJYS State Cups, NJYS Recreation Festivals and TOPSoccer, a community-based training and team placement program for young athletes with special needs. In this, the Rutgers Women's Soccer players will endeavor to attend events and support the participants.