US Youth Soccer Conferences Managed By EDP Spring Preview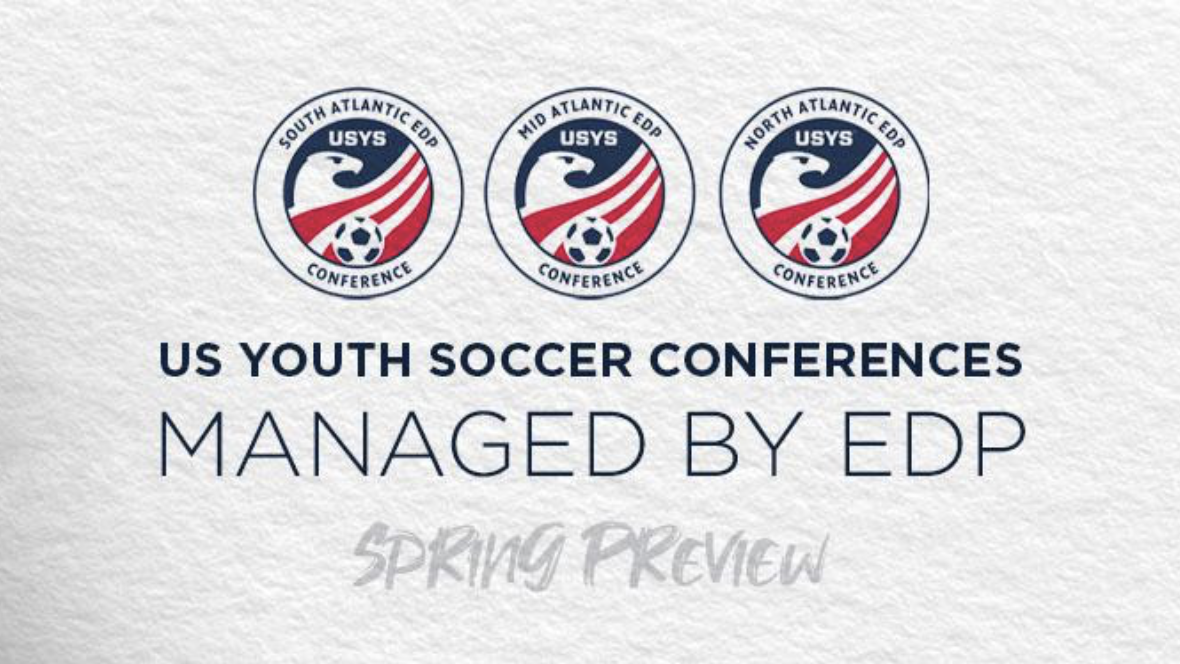 By Chris Massar, EDPSoccer.com
As a new season opens up in 2020 for the US Youth Soccer Conferences managed by EDP, 12U to 19U Boys and Girls are now gearing up in preparation for their spring season.
"We're really looking forward to good competitive games in 2020, as well as improved performances as we look to continue to develop our players this year," says Katrin Kaarna, coach of GPS New York G06 NL EDP.
Kaarna continues, "We're always looking to get better and obviously, get good results in the process too. I'd like to see overall performance improvements this season. Specifically, better communication between players, both verbal and non-verbal so that the players have a better understanding on the field. If our communication improves, our finishing improves and puts us in a better spot to win."
Through the US Youth Soccer Conferences managed by EDP, teams in the Premier I brackets have the opportunity to advance into the 2020 US Youth Soccer Eastern Regional Championships, and the 2020-2021 US Youth Soccer National League. To see the pathways, you can visit https://www.edpsoccer.com/usysqualifying.
Participant teams have a unique opportunity to play against some of the best clubs and teams on the East Coast, allowing for some of the best skill and player development in youth soccer.
"I want to be competitive and put on a good showing and continue our development from last year. The composure on the ball isn't where I'd like it to be. I'd like to see better decision making. These games are against a lot of quality opponents, which is great for building those development goals, such as possessing the ball and different skills, rather than getting focused on something like getting into regional playoffs. I look forward to these games for building our playing style and for individual players' growth as well. I think it's really an opportunity to show where we've gotten to, where we're going and to enjoy soccer against some top-level teams," said Wendell Regis, coach of Bethesda SC Blue 06.
Several teams who won their conferences in 2019 are looking to repeat that same success by using their winning formulas of the past, as well as adding some improvements along the way.
EDP spoke with Matty Berman of FC Copa Academy, who shares what his team can take from last year and what to build upon in the upcoming spring season.
Berman remarks, "I think our success came from the team buying into the style of play we were impressing upon them. Once they hit their rhythm, it paid tremendous dividends for us in the fall of last year. I think our consistency in terms of the results we had helped as well. Winning the EDP Cup Fall and winning a top bracket there, ending the fall portion of our season at the top of the table was a big accomplishment, but there's a lot of work to be done too for this new season. We went down to Boca Raton at the end of 2019 to the National League Showcase and the team had a strong showing there. I think as a whole, we just have to stay focused because we're not at our end game. We are still in the middle of our journey and our key is staying focused, looking ahead and staying the course for this upcoming spring season."
To see the brackets and schedules for the 2020 spring season: