National champion Stanford women's soccer announces star-studded recruiting class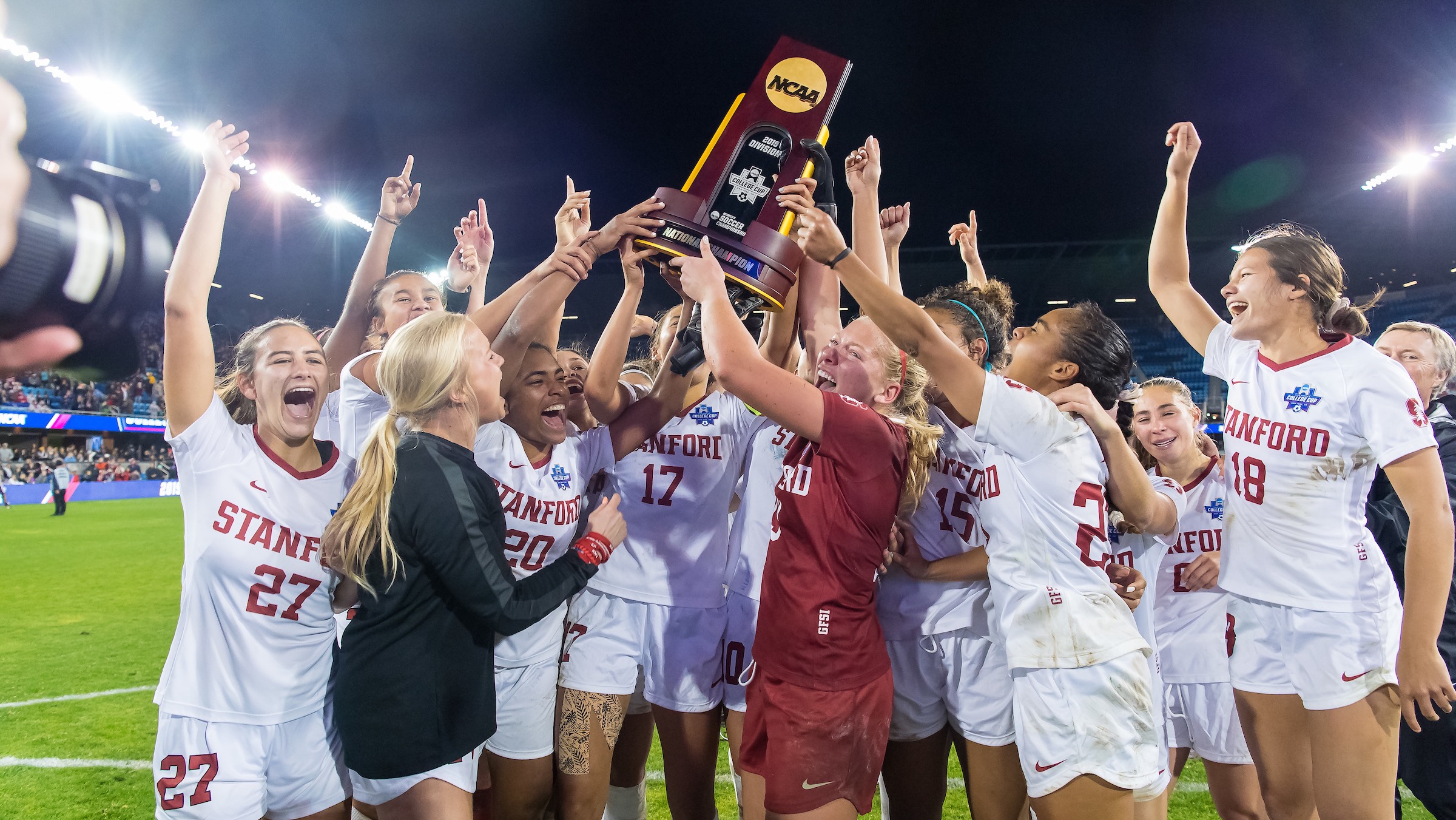 STANFORD, Calif. – Stanford has signed nine incoming freshmen to national letters of intent, as announced by the Knowles Family Director of Women's Soccer Paul Ratcliffe.
"We are thrilled to welcome this talented and deep class of freshman to our program," said Ratcliffe, who recently guided Stanford to its third national championship on Dec. 8. "I commend this group for staying committed to their academics throughout the recruiting process and I fully expect to see them contribute to both our immediate and long-term success."
Stanford enters 2020 as the defending national champion after setting a program record with 102 goals scored in 2019. The Cardinal has won three of the last nine national championships and an unprecedented five consecutive outright Pac-12 championships.
Ryan Campbell (goalkeeper)
Native of Laguna Beach, California, and represents SoCal Blues (2016-20)
Has represented the United States at the U-14, U-15, U-16 and U-17 levels
ECNL National Champions (2016-19)
Daughter of Terry and Joe Campbell with an older brother, Brennan
Hobbies include cooking, health, creative writing, listening to music and playing sports such as football, basketball, baseball, tennis, surfing and beach volleyball
Michayla Gussler (goalkeeper)
Native of Westerville, Ohio, and competes for Ohio Premier (2016-20)
Ohio Valley conference champions (2015, 2019) and ECNL national runner up (2015)
ECNL All-American (2019)
Anticipates majoring in psychology with a minor in art or Spanish
Daughter of Angela and Stephen Gussler with a younger brother, Trey, and younger sister, Jaidyn
Hobbies include calligraphy, painting, drawing, photography and ceramics
Julia Leontini (defender/midfielder)
Native of San Ramon, California, and represents Mustang Soccer Club
Team captain for 2019-20 season
ECNL All-American (2018-19)
Contemplated major is in biology
Daughter of Stephanie and Jeff Leontini
Hobbies include spending quality time with friends, taking drives around the Bay Area, listening to music, watching soccer, knitting and drawing
Sarah Paulson (midfielder/forward)
Native of Los Altos, California, and represents Mountain View Los Altos Soccer Club
ECNL National Playoffs (2015-18)
Contemplated major is human biology
Twin sister of fellow signee Catherine Paulson
Daughter of Jen and Greg Paulson with an older brother, Luke, and younger sister, Grace
Hobbies include dancing, painting, playing basketball, hanging out with friends and volunteering as a youth soccer coach
Catherine Paulson (midfielder/forward)
Native of Los Altos, California, and represents Mountain View Los Altos Soccer Club
ECNL National Playoffs (2015-18)
Contemplated major is human biology
Twin sister of fellow signee Sarah Paulson
Daughter of Jen and Greg Paulson with an older brother, Luke, and younger sister, Grace
Hobbies include dancing, art, playing and watching sports, hanging out with friends, listening to music, hiking and volunteering as a youth soccer coach
Amy Sayer (midfielder)
Native of Sydney, New South Wales, Australia, and has represented Football NSW Institute (2014-16), Sydney University Football Club (2017), North Shore Mariners (2018) and North West Sydney Koalas (2019)
Contemplated major is in human biology
Also competed in track and field, touch football, cross country and surfing
Has represented Australia at the U-17, U-20 and Senior levels with three caps
Daughter of Shirley and Grant Sayer with an older brother, Sean
Hobbies include reading, spending time with friends and family, traveling the world, going to the beach, water sports and being outside
Mia Watanabe (midfielder/forward)
Native of Kaneohe, Hawaii, having represented Honolulu Bulls (2018-17) and Hawaii Heat FC (2017-20) at the club level
Hawaii State Champions (2016-17)
Two-time Hawaii State champion (2017-18) in her only two years of high school soccer at Iloani School in Honolulu
Daughter of Lori Joy and Mark Watanabe with a younger sister, Ava
Hobbies include cooking, traveling, skiing, going to the beach and surfing
Samantha Williams (forward)
Native of Laguna Beach, California, and represents SoCal Blues (2016-20)
ECNL national champions (2016, 2018, 2019), going undefeated during the regular season from 2016-19
Contemplated major is in science, technology & society
Daughter of Caroline and David Williams with an older brother, Marty, and an older sister, Lachelle Smith
Hobbies include painting, drawing, guitar and piano
Astrid Wheeler (midfielder)
Native of Atlanta, Georgia, and competes for Concorde Fire (2016-20)
Has represented the United States at the U-15, U-17, U-19 and U-20 levels
ECNL Southeast Regional champions (2018-19)
Daughter of Sara Kay and James Wheeler with an older brother, Langdon
Owns a black belt in karate
Hobbies include swimming, tennis and art