Boise State University women's soccer signs pair of transfers for 2020 season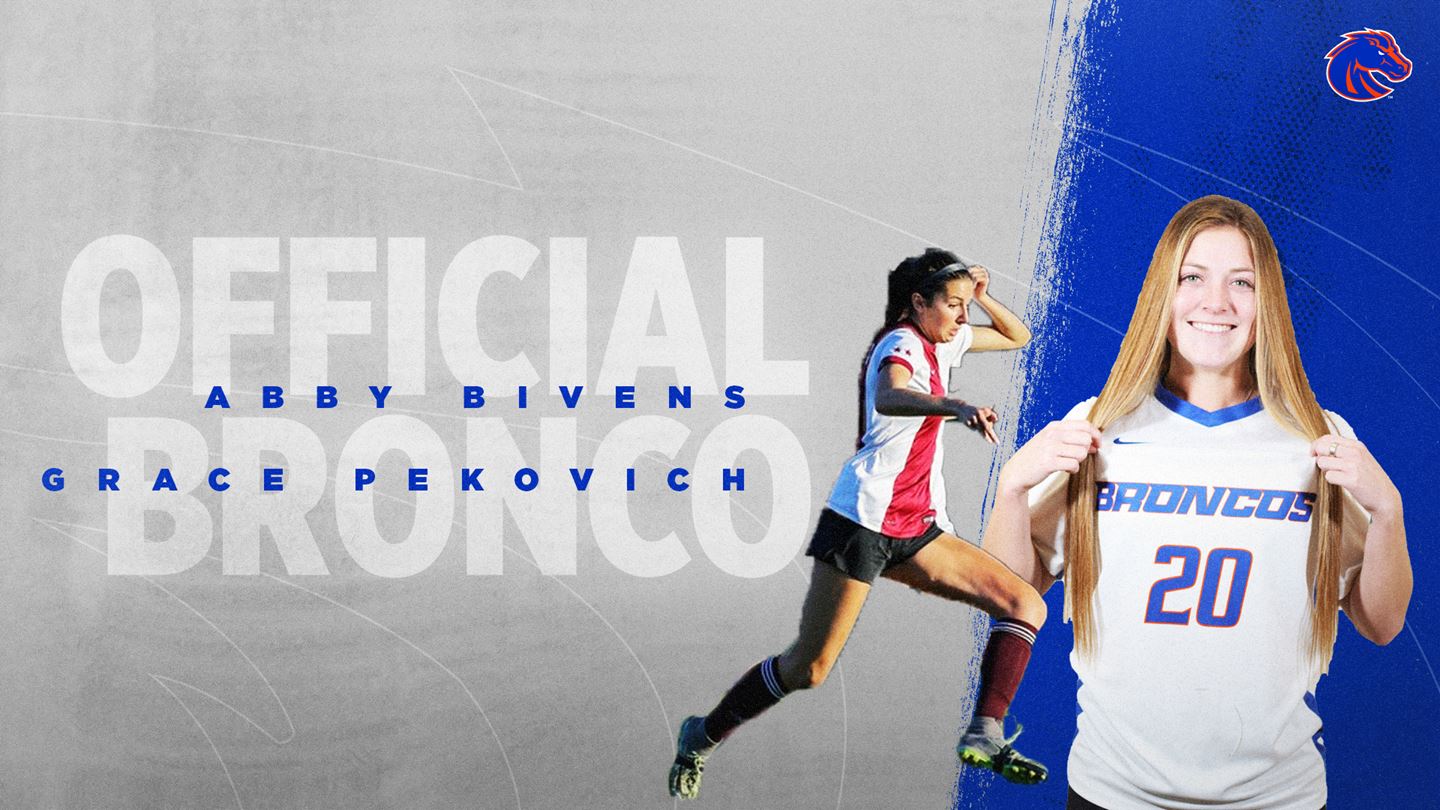 BOISE, Idaho – Boise State University women's soccer head coach Jim Thomas announced the signing of two transfer additions to the 2020 roster this week.
Abby Bivens transferred to Boise State from Alabama where she spent two years. A defender, Bivens appeared in 14 matches while starting seven. She recorded two assists in the 2019 season, the first came in a 3-0 clean sheet over Jacksonville State. Bivens' second assist came in a 3-2 victory over Mississippi State in which she saw 45 minutes of action and took one shot. As a freshman, she started six games and played in 15. A native of Fullerton, Calif., Bivens played her club soccer for Striker FC in Fullerton, Calif., where she was a four-year letterwinner at Orange Lutheran High School.
"Abby is a tremendously experienced player who has come over from Alabama and played with one of the elite youth programs in California," said Thomas. "She is going to bolster and already strong defense with the idea of moving her into the left-back position that Lillie French occupied over the last two years. She has a tremendous amount of defensive capability but I think we are most excited about her willingness to get involved and add that flank width to the way that we play."
 
Grace Pekovich joins the Broncos from Hawai'i where she made three appearances as a freshman, including two starts. She logged a career-high 100 minutes against Long Beach State. Pekovich returns to Boise where she graduated from Centennial High School in 2019. While at Centennial, she lettered all-four years in soccer and was a part of teams that won Idaho State championships in 2015 and 2017. Pekovich earned Southern Idaho Conference (SIC) first-team honors in 2017 and 2018, while garnering second team honors in 2016. She also received all-state accolades in 2017 and 2018. She played her club soccer with FC Nova (now Boise Thorns FC) for nine years. She won four US club IP State Championships in 2013-14 and again in 2016-17.
"Grace is a local talent who I have had the opportunity to work with through FC Nova now the Boise Timber Thorns program," said Thomas. "She is another player with a ton of experience having played at Hawai'i for a year and one that we believe is going to add a lot of pace and athleticism to our backline, which will allow us to free up some of our defenders who play in the midfield in future seasons."
Bivens and Pekovich join a Boise State squad coming off a record-breaking season. The Broncos went 18-5-0 and made their first NCAA tournament appearance since 2009. They will bolster a defense that allowed the fewest goals in program history at 17 and the fewest goals in the Mountain West during the regular season at 12.
"Both players are going to add a tremendous amount of flexibility to the way we play moving forward," said Thomas. "These additions give us the opportunity to move players like Morgan Stone into the midfield and to bring players like Jazel Bowers and Jen Turnek into the starting lineup in a 4-4-2 as opposed to a 4-3-3, which will give teams a different look when they come play Boise State."