Marshall University hires Michael Swan as head women's soccer coach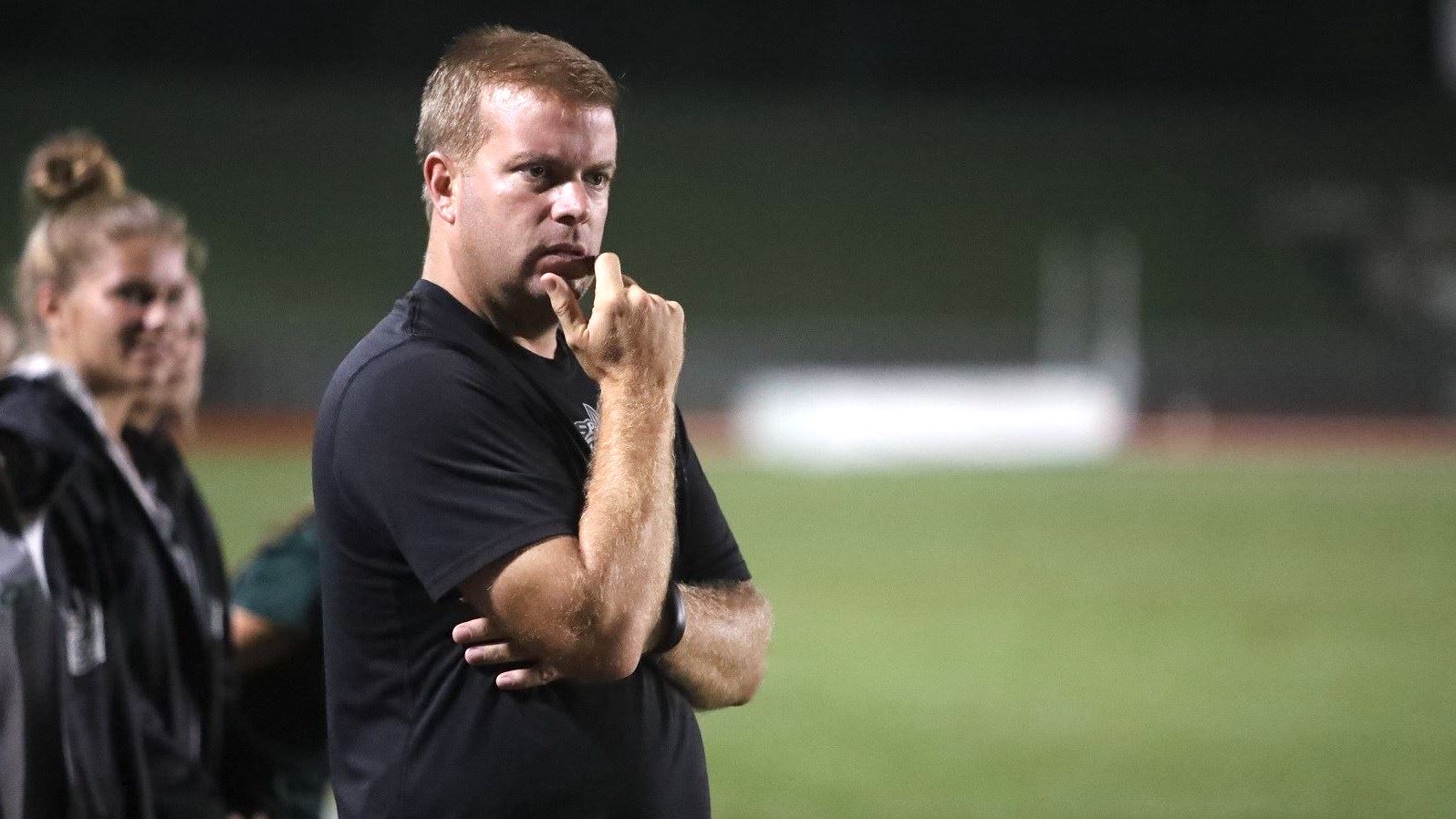 HUNTINGTON, W.Va. – After a national search, Marshall Director of Athletics Mike Hamrick has announced Michael Swan as head coach of the Thundering Herd women's soccer program on Wednesday. Swan has a record of 138-81-17 as a head coach.
"I am so honored to be given this amazing opportunity to lead the women's soccer program here at Marshall University," Swan said. "My family and I have been overwhelmed by the tremendous hospitality and support that the administration has shown to us during this process. I would like to extend my sincere gratitude to the entire search committee, most notably Mike Hamrick and (Associate AD) Beatrice Crane Banford, for entrusting me to lead the women's soccer program. I am extremely excited to get started and meet the team, support staff and the entire Marshall community. The future is going to be exciting and know that my philosophy and vision will breed success amongst the student-athletes and our alumni for many years to come."
"I would like to extend my gratitude to John Cullen, Mike Hill, Ragean Hill, the athletic department and the entire women's soccer program at Charlotte," Swan commented. "It has been my privilege to have spent five fantastic years with great people, I will be forever grateful for the opportunities you have gifted me."
Swan joins the Thundering Herd after spending five seasons as an assistant coach at Charlotte. He helped the 49ers capture the 2016 Conference USA Championship and be a finalist at the 2017 C-USA Tournament.
Also during his time in the Queen City, he assisted in the development of several individuals at Charlotte, including Martha Thomas, who concluded her 49er career as the program's leader in goals, points, game-winning goals and shots. She was later called up to the U-23 United States Women's National Team and is a member of West Ham United in England.
Prior to arriving in Charlotte, he served as the head women's soccer coach at Catawba for five years (2010-14), amassing a record of 47-40-7. He coached the 2010 SAC Freshman of the Year, 13 all-conference players, guided the program to a 13-win season in 2012, the program's highest win total since 2009. In 2014, he led the squad to a program-tying six-match win streak.
Swan also had a three-season stint at King in Bristol, Tenn., and served for four years at Virginia Intermont from 2003-07, where he was the director of soccer and oversaw both the men's and women's programs. While at King College, he was the NAIA Region Coach of the Year 2007 and 2008 and conference coach of the year those two seasons. He also led King to conference championships in 2007 and 2008, while leading his squad to a No. 17 national ranking in 2007.
He began his collegiate coaching career at Flagler in 2001 as an assistant.
"We're excited to welcome Michael and his family to Huntington," said Hamrick. "His vision for Marshall Women's Soccer is a great fit for our program and we're eager to see him lead the Thundering Herd in 2020."
Swan is a graduate of Gateshead College located near his hometown of Newcastle, England, with a BTEC National Diploma in sports science in 1996. He enrolled at Bluefield (Va.) where he played soccer and graduated with a bachelor's degree in physical education in 2000.
Swan has an NSCAA Advanced National Diploma license and a United Kingdom FA Preliminary Certificate and FA Leader Award.
He is married to his wife Cresta and they have a daughter, Willa.
For all the latest information about Marshall Women's soccer, follow @HerdWSoccer on Twitter and Instagram.