Loyola Marymount University hires Jenny Bindon as women's soccer head coach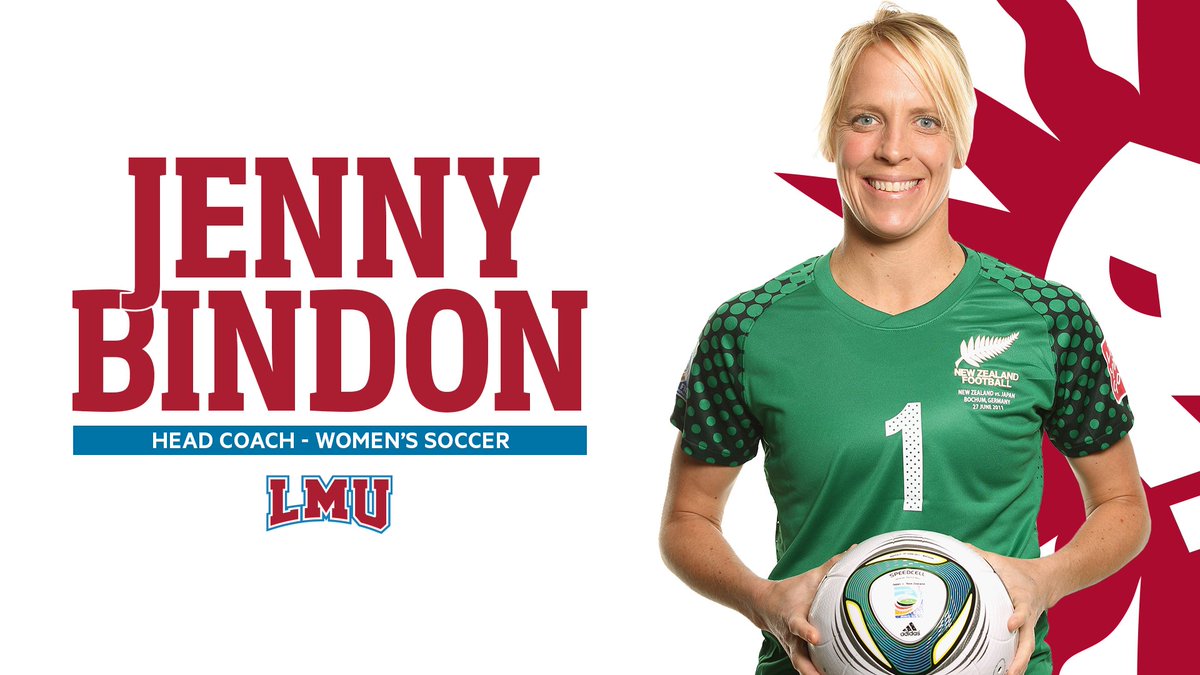 LOS ANGELES – Loyola Marymount University has selected Jenny Bindon as the women's soccer program's sixth head coach. Bindon joins will lead the Lions following three seasons as an assistant coach for the nationally-ranked UCLA women's soccer team.
"We are extremely fortunate to have Jenny as our next Head Coach of LMU soccer," said Athletic Director Craig Pintens. "She has an incredible passion for the game of soccer, believes strongly in providing the best possible student-athlete experience, and has an outstanding plan to compete for championships."
Fresh off a College Cup run, Bindon has helped lead the Bruins to three NCAA Tournaments resulting in a national runner-up finish in 2017, quarterfinalists in 2018, and semifinalists in 2019.
"I am incredibly excited and grateful be appointed your new Head Coach and to lead the LMU women's soccer program," said Jenny Bindon. "I am grateful to Craig Pintens and Ashley Armstrong for entrusting me with this great responsibility and to be given this opportunity. I think Craig, Ashley and I have a similar vision for this program and strongly believe that our success will be built on empowering our athletes to be the best version of themselves on and off the soccer field. I know I am inheriting a program that has some very talented athletes and will embrace the challenge of bringing out our competitive greatness. I would also like to express my gratitude to UCLA and thank Dan Guerrero and Amanda Cromwell for their contribution to my coaching career."
Bindon represented New Zealand on the national team for 10 years, and her 77 career caps is the most by a goalkeeper, men's or women's, in New Zealand's history. She competed at the 2007 and 2011 Women's World Cup and the 2008 and 2012 Olympic Games, playing every minute at the 2012 Olympics to lead the Football Ferns to a program-best quarterfinal finish. Bindon also led New Zealand to runner-up finishes at the 2008 Peace Queen Cup and 2011 Cyprus Cup.
Following her distinguished playing career in which she played every minute of every FIFA Tournament in which she participated, Bindon moved into coaching. She served as the assistant coach and goalkeeper coach for the New Zealand Under-17 Women's National Team, and was the goalkeeper coach for the Under-20s and the full national team. In 2016, she co-coached the Takapuna senior men's team in the Northern League Second Division, a third-tier competition in the New Zealand club football pyramid, becoming just the second female to coach a men's team in the 52-year history of the Northern League competition. Bindon was also a head coach at the National Women's League level in 2014. In 2008, she served on the local organizing committee for the inaugural FIFA U-17 Women's World Cup. Bindon currently works with U.S. Soccer as a Youth National Team scout.
As a student-athlete at SIU-Edwardsville, Bindon played three sports – soccer, tennis and basketball – before enlisting in the U.S. Coast Guard. She finished her collegiate playing career at Lewis University, where she played soccer and basketball. Bindon graduated from Lewis with a bachelor's degree in sports marketing and management and a minor in coaching and sociology.
As a three-sport student-athlete at the collegiate level, and experience on the biggest stages in women's soccer, Jenny brings a unique perspective as a Head Coach," added Pintens. "Thank you to Maria (Behm) and Ashley (Armstrong) for their leadership during this search. We welcome Jenny, her husband Grant, and son Tyler to the LMU family."
Grant Bindon is a former captain of the New Zealand men's volleyball team.
"To all past, current, and future Lions of LMU women's soccer, I am a very passionate about this role and excited to hit the ground running and hope to make an immediate impact. 'I can't wait to get started here on The Bluff. Let's Go Lions!"
Deposits for the upcoming 2020 women's soccer season are now being accepted. Season tickets are the best way to catch every home game from Sullivan Field.