Washington State signs top-ranked USYNT forward Trinity Rodman for class of 2020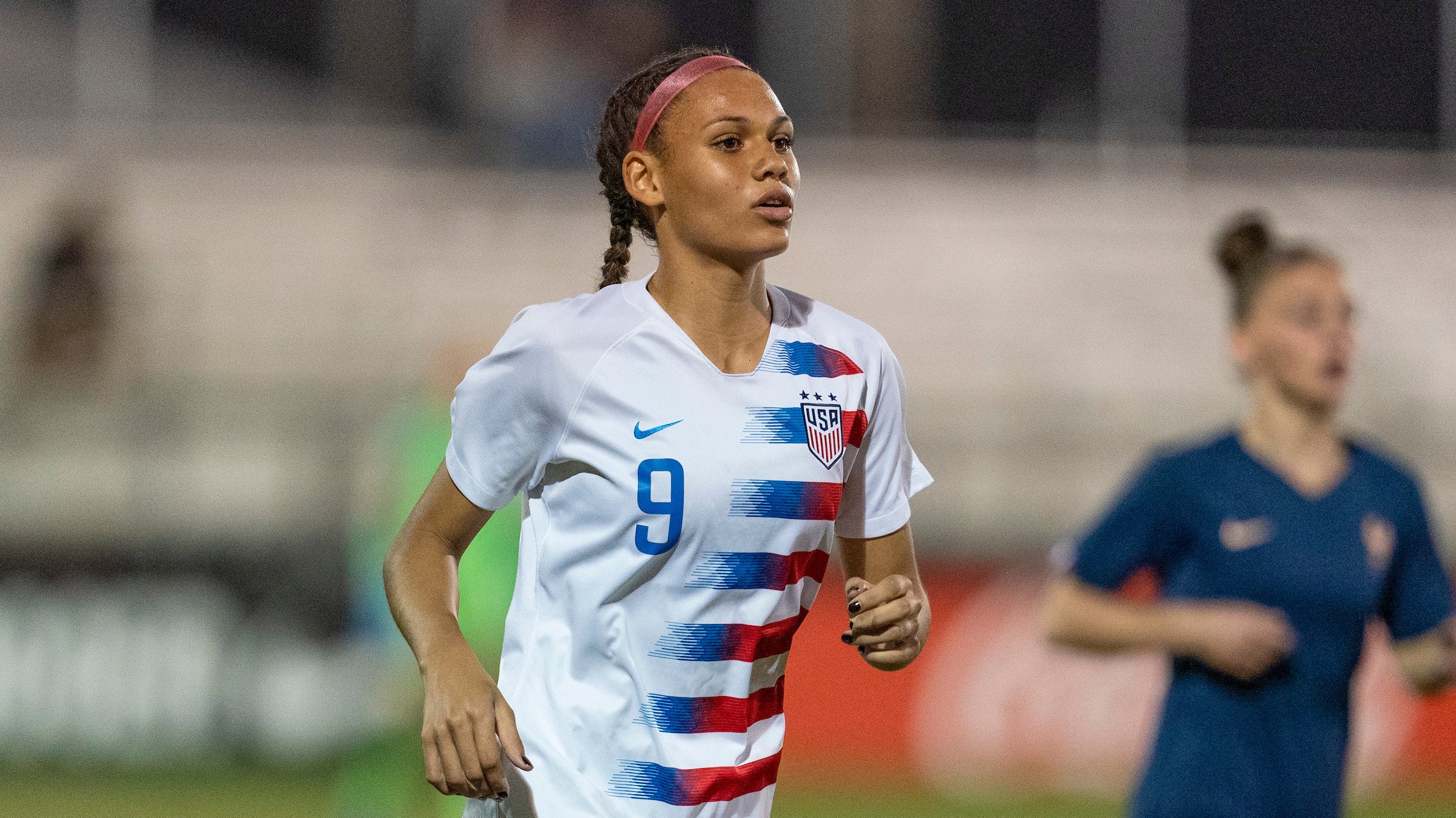 PULLMAN, Wash. – Continuing their haul of talent for the 2020 season, Washington State soccer head coach Todd Shulenberger reeled in one of the biggest recruits in the country Tuesday with the addition of Trinity Rodman (Newport Beach, Calif.).
Rodman, the top-ranked forward in the 2020 class and the highest rated recruit in program history, is the ninth new Cougar to sign a National Letter of Intent with WSU for the upcoming season. She joins: Aniah Cutler (Long Beach, Calif.), Margie Detrizio (Chandler, Ariz.), Alyssa Gray (Gig Harbor, Wash.), Lynette Hernaez (Corona, Calif.), Jayla Land (Irvine, Calif.), Makenna McGill (Huntington Beach, Calif.), Haley Weinkauf (Lake Tapps, Wash.), and Marin Whieldon (Upland, Calif.).
"What better way to end an outstanding year of WSU soccer than to sign one of the top recruits in America," said Shulenberger. "Trinity will join an exciting 2020 class next fall. She brings a national championship, international experience, and an attitude to get to goal and produce. Trinity is not afraid to roll up her sleeves and get to work and she will fit in nicely with a hungry bunch of players around her."
Trinity Rodman | Forward
One of the most battle-tested recruits to don the Crimson and Gray heading into the fall, Rodman has extensive international experience having played throughout the US National Team system. In 2018, Rodman traveled to Uruguay with the U-17 team as one of the four youngest players of 21 selected for the 2018 U-17 World Cup. Most recently she played with the U-20 team in the Nike Invitational Friendlies alongside of her future Cougar teammate Mykiaa Minniss. The duo helped lead Team USA past the European champion French squad as Rodman assisted on the opening goal of the game and scored the game-winner in the tournament's finale.
In addition to her national team experience, Rodman has been a force on the club level playing for the So Cal Blue alongside of fellow Coug recruits Lynette Hernaez and Marin Whieldon. The point of the spear of an unrelenting attack, Rodman and her fellow Cougar recruits led their team to the 2019 ECNL National Championship in June at the U-19 level having previously won three-straight national club titles at younger levels. Rodman has led the Blues to a 10-0 start and a +44 goal differential in the ECNL this season as they look to defend their national title. For her play, she was named a 2019 United Soccer Coaches Youth Girls All-American for the second time in November.
Rodman will join her older brother, DJ, on the Palouse in the fall. DJ is currently a freshman on the Cougars' men's basketball team.