MLS Academy Director uses hands-off approach to at-home training, as soccer takes backseat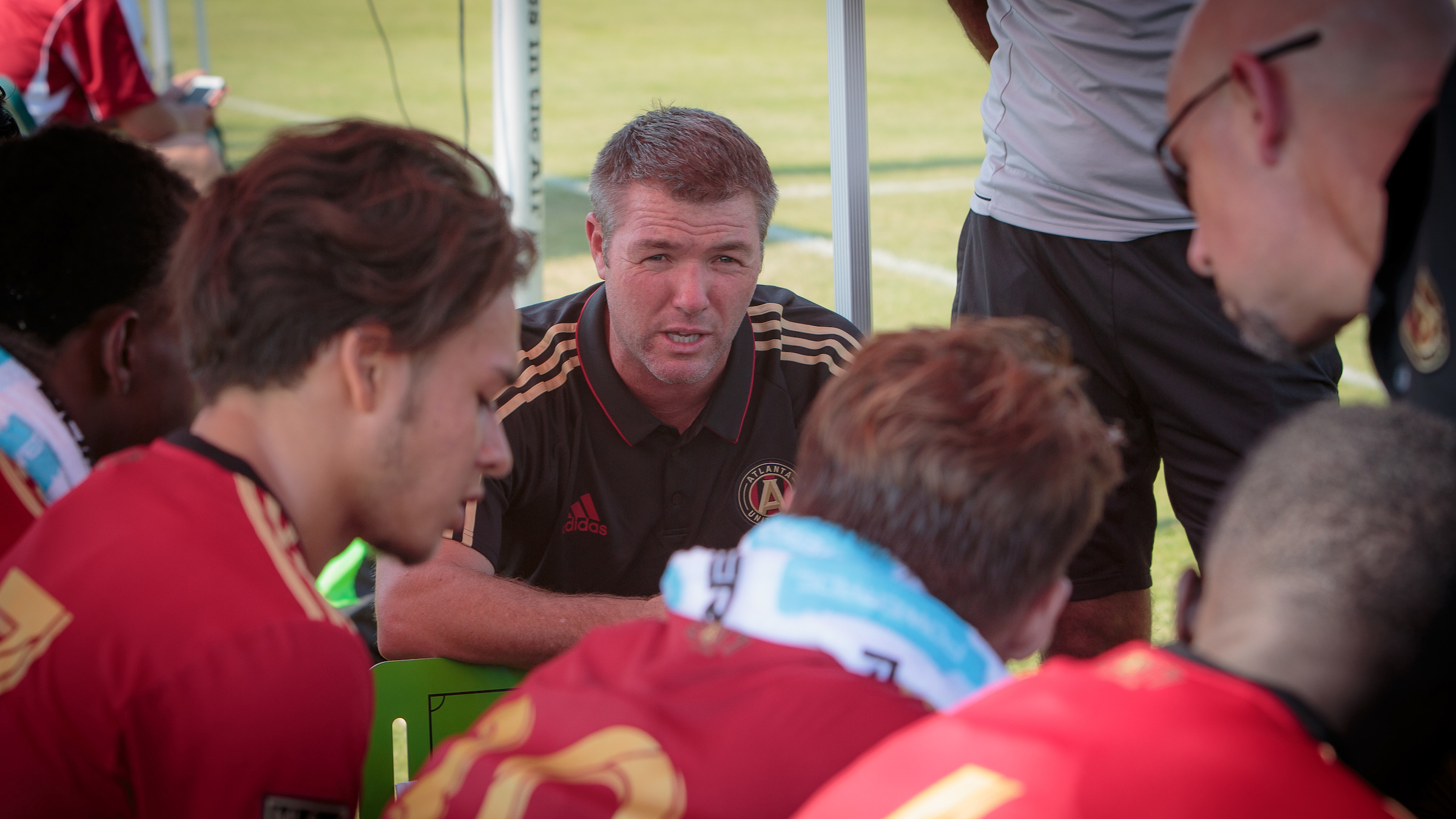 Atlanta United Academy Director Tony Annan and his staff have taken a hands-off approach to at-home soccer training during the COVID-19 shutdown, instead focusing on helping families get through the difficult period.
During an interview on The SoccerWire Podcast with host Marc Serber, Annan explained that he and the Atlanta United Academy staff are allowing players to decide for themselves how much they want to focus on soccer amid the pandemic. 
"We're not making a big deal about it," Annan said of his players' at-home soccer training and study regimens. "We're not saying 'You haven't done your project', or 'Why haven't you checked in?'"
The approach may sound counterintuitive in the hyper-competitive environment of an MLS club's academy, where teenagers are vying for Homegrown Contracts and other life-changing professional opportunities. 
However, for an Atlanta United Academy program which has seen massive success since its launch in 2016 – including a U-15/16 U.S. Soccer Development Academy national title – there's no need for Annan's staff to micromanage the at-home workouts of players who are already highly motivated. 
"It's all on them," Annan said of his players. "They're learning, and it's their time. If they can do it, great, but if they can't, maybe they have a reason or they may not."
"We're just watching to see who does do the good work, and who's really into it," Annan continued. "Who's really in tune with what's going on? What's their character like, and what's their attitude like toward trying to keep themselves in tip-top shape, so that when we do come back, they have a chance."
Instead of keeping close tabs on players' at-home workouts, Annan and Atlanta's coaches have been checking in with the players and their families on a weekly basis to see how they're doing during the challenging time. With many families being overwhelmed by job losses and health concerns, Annan's top priority has been calling players and parents to chat about anything they have going on in their lives.
"We've got some parents who are obviously laid off from work and are struggling, so we're trying to help them out as well by reaching out and trying to get food to those houses, and trying to get groceries delivered, stuff like that through our staff," Annan said. "Anybody who's got an issue, we're trying to help them out as well so we're doing the best we can with the circumstances we've been put in."
The U.S. Soccer Development Academy has suspended all activities through the end of April as a precaution against coronavirus, but the door remains open for a potential return to play sometime in the late spring or summer. 
To listen to the full interview with Annan on Episode 25 of The SoccerWire Podcast, Click Here.