Maryland women's soccer program moving on from head coach Ray Leone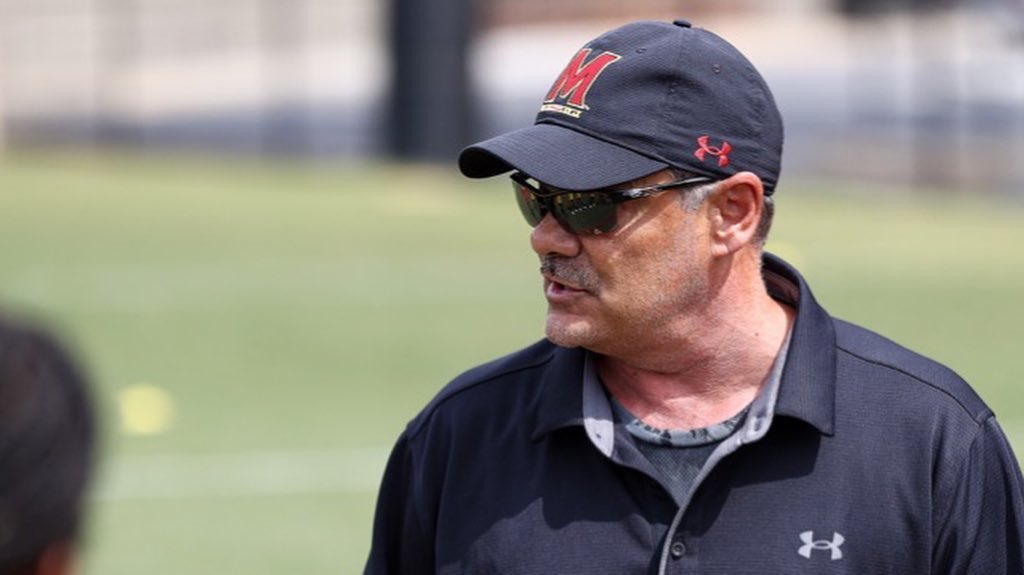 COLLEGE PARK, Md. – The University of Maryland Athletic Department officially launched a national search for its new head women's soccer coach as the contract of Ray Leone will not be renewed.
"We will identify the strongest candidates and hire a dynamic leader who will build our program to be nationally competitive," said Senior Associate Athletic Director Shawn Flynn, who serves as the sport supervisor for the team and will be leading the search committee. "I'm confident we will find an outstanding coach and educator who will help our student-athletes excel both on and off the field. I want to thank Ray for his efforts and dedication to Maryland for the past six years."
Leone served as the Terps head coach since the 2016 season and guided the Terrapins to a 27-60-18 record in his six seasons at the helm. Leone guided Maryland to its best season since joining the Big Ten in 2019, leading the Terrapins to a sixth-place finish in the league standings while the team qualified for its first-ever Big Ten Tournament. The Terps finished 9-8-3 overall, the program's first winning season since 2012, and finished with the team's best home record (7-1-2) in nine seasons. The Terrapins also collected the President's Cup in 2018 for having the highest GPA among all Maryland women's athletic programs.
Overall, Leone has served as a head coach at six institutions (Berry College, Creighton, Clemson, Arizona State, Harvard and Maryland) compiling a 309-212-63 record in 31 years. He won six conference titles and two conference Coach of the Year awards in his career. Leone led three different schools to the NCAA Tournament (Arizona State, Clemson, Harvard). He had 24 winning seasons over his coaching career. With his 309 wins, he ranks in the top-25 among active Division I head coaches in career wins.
"I'm proud to have coached at the University of Maryland and will always be grateful for having the opportunity of a lifetime to be able to coach at my dream school since I was a kid," said Leone. "Our team culture is stronger than ever. This team is filled with great young people. They give back to the community and are wonderful ambassadors for future young Terps. I can honestly say I have given everything I can to bring sustained excellence but I have failed to do that. I believe it is time for a new voice to lead this program. There is greatness within this team and I know they will show that in the years to come."
Assistant coach Kerry Dziczkaniec will serve as interim head coach while the search for the next head coach is conducted.
Maryland concluded its 2021 fall season on Sunday with a record of 4-9-5 and 0-7-3 in the Big Ten.
The Terrapins have a storied history in women's soccer having appeared in 13 NCAA Tournaments, advancing to the NCAA Sweet 16 three times, most recently in 2012. The new head coach will be the 10th in the history of the program which started in 1987.