Hartford Athletic hires Robin Schuppert as Director of Academy and W-League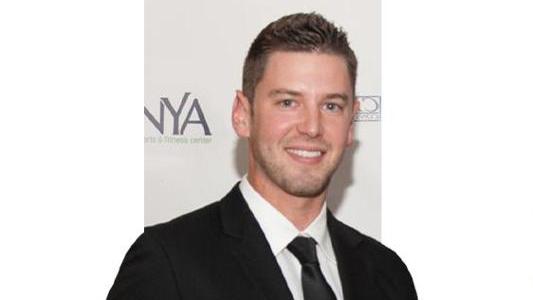 Hartford Athletic announced that Robin Schuppert has been appointed as Director of the club's Academy and W League programs. Schuppert will oversee the operations of the W League team as well, boys and girls Academy programs, clinics, and all amateur football operations.
"We are very happy to have Robin join our staff and lead the development of our Academy and W League team," said Technical Director Luiz Silva. "Through our partnership with AC Connecticut, Robin has a clear understanding of Hartford Athletic's vision, philosophy and standards to maximize the potential of each project. He has proven his ability to build an academy structure that will prepare our youth soccer players to compete at the highest levels. Directing our new W League side is also incredibly important to the success of the club, and Robin will be given all the resources he needs to create a top-class professional experience for our W League players and staff."
As Academy Director, Schuppert will also be in charge of building out Hartford Athletic's Academy structure. The growth of the Academy program is another important step in developing a professional pathway in Connecticut and will help support both the Men's and Women's first teams. Hartford Athletic became a founding member of the USL W League with its initial launch on June 8th. The W League, which strives to develop the next generation of women's talent both on and off the field, is the nation's premier pre-professional women's soccer league that will kick off play in 2022.
"Hartford Athletic is starting two very exciting projects in the W League Team and the development of the academy, and I am thrilled to be part of both," Schuppert said. "Connecticut is rich in soccer talent, and we have the ability to develop that talent and create a path for those young boys and girls to turn into pros. My goal is to build an academy that has the strength to support our men's and women's first teams for years to come, and I can't wait to get to work."
Schuppert has led AC Connecticut since its launch in 2012 and will continue to support AC Connecticut while serving as liaison between the two clubs as they continue to develop a professional pathway here in Connecticut.
"One of our strategic goals at USLHQ is to not only develop professional development pathways for players & coaches, but to also do so for executives & administrators within the game. Robin Schuppert is a prime example of that vision being fulfilled, as he showed first-hand how to build & lead a first-class USL club & pathway through his work with AC Connecticut," said Liam O'Connell, Technical Director for the United Soccer League. "We congratulate Robin on the new opportunity, and are excited to continue working with him as we bring Hartford Athletic into the USL Academy & W-League platforms."
Hartford Athletic's U15 Boys Academy team continues play this Fall after a very successful first season playing top teams across the country. Additional Hartford Athletic academy teams are on the horizon including a USL U19 Boys Academy Team kicking off in Spring 2022.