USL Academy League to allow pro players on youth rosters with Overage Player Rule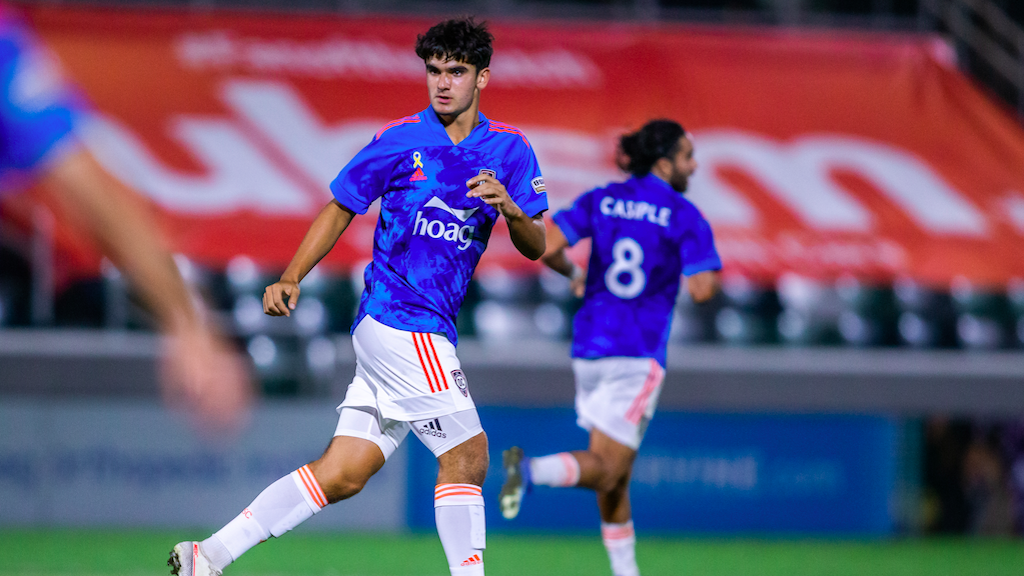 TAMPA, Fla. – The United Soccer League (USL) announced today the new Overage Player Rule, which will be introduced in the inaugural USL Academy League season.
For the 2021 USL Academy League season, clubs utilizing this rule will have the opportunity to name up to five overage senior team players to their 18-man Academy League game day roster.
In order to take advantage of the Overage Player Rule in a USL Academy League match, both clubs will have to opt-in through a league-managed approval process, with the overage marker defined by players who are born on or before December 31, 2001. In addition, all overage players must already be registered as an active player on the club's USL Senior Team and must also be registered to the club's USL Academy League master player roster.
"This new rule will really benefit not only our senior players who are in need of competitive games but also our academy players who will now get the chance to play alongside experienced pros," said Simon Bird, Louisville City's Academy Director. "Our staff is really dedicated to finding ways to further challenge our young players. We have already seen several Academy players given opportunities to train with the first team, and in the case of Josh Wynder, play with the first team. The USL Academy League will now provide a platform to integrate them more in a game day environment."
Through this new rule, there are now four variations of team/roster make-ups that could take part in a USL Academy League match:
All Youth (Amateur): only includes amateur youth players (U15 – U19)
All Youth (Pro/Am): only includes youth players (U15 – U19), with approved eligibility for teenage players on a professional contract with a Championship or League One Senior Team.
Youth + Overage (Collegiate/Amateur): only includes amateur youth players (U15 – U19) and overage collegiate players
Youth + Overage (Pro/Am): only includes amateur and/or pro youth players (U15 – U19) and overage professional players
"The new Overage Player Rule will establish even greater connectivity between Senior and Academy teams at USL clubs," said USL Technical Director Liam O'Connell. "Not only will the Overage Player Rule allow senior players more chances for games at key points throughout the season, but it also strengthens the connections to the First Team environment for Academy League players. In creating the Overage Player Rule, our hope is that Academy players will have an even more seamless transition on their pathway to the Senior Team level."