U.S. Soccer set to open applications for A-Youth and B license coaching courses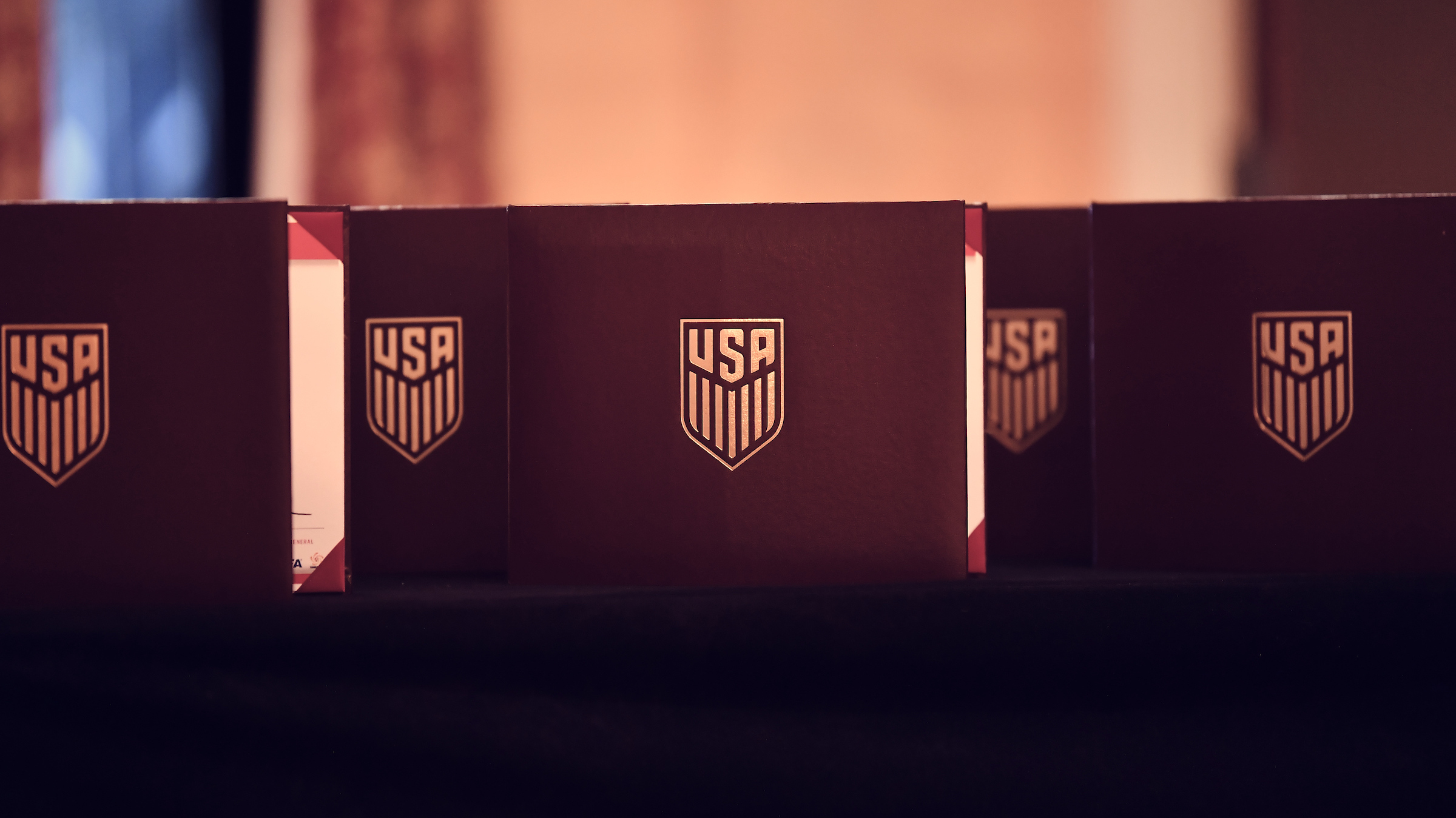 CHICAGO – U.S. Soccer has announced that the application window for 2021-22 A-Youth and B license coaching courses will open on May 6, 2021 at 12:00 p.m. CT.
Female candidates accepted into A-Youth and B courses will have 50-percent of their tuition waived thanks to the Jill Ellis Scholarship Fund, established in fall 2019.
As coaching courses and in-person education resumes, additional information will be provided regarding in-person safety protocols and requirements. The Federation has stated that it is committed to following the health practices outlined by the Centers for Disease Control and the U.S. Soccer Return to Play protocols.
As a result of the COVID-19 pandemic, there is a new reality in how U.S. Soccer approaches education. While the Federation has made shifts to integrate online and blended learning opportunities over the past few years, the current circumstances have offered an opportunity to reimagine how coaching education could operate in the future.
In-person interaction, an important standard of education, will now be supported with greater remote interaction during the development periods between in-person meetings. U.S. Soccer believes that an increase in virtual education allows for greater retention of course material, additional time to incorporate and test concepts in candidates' own environments, more intentional field work during in-person meetings and fewer in-person days required.
"We are in the process of completing virtual courses that began last fall," said U.S. Soccer Director of Coaching Education Didier Chambaron. "While we are certain that in-person education is vital for the development process, we are pleased with how courses have progressed over these past months and know that we can apply some of the best practices as we move ahead. Education will be different in the future and we believe that's for the better. As education evolves, we need to continue to evolve."
As in years past, the A-Youth license course will have three in-person meetings over a 10-month period. The first meeting is scheduled for this fall with the next two meetings set for 2022. The in-person meetings will be shortened to three nights and class size will be reduced to follow safety recommendations. The first and third in-person meetings are planned to be held at the National Development Center in Kansas City, Kan. The second meeting will be organized in regional markets.
The B license course will be organized over a six-month period, with only one in-person meeting in 2021. For 2022, the B course will operate over six months and have two in-person meetings.
"We believe that these modifications provide the student greater flexibility in the short term with our primary focus on the safety and well-being of our educators, students and staff," said Chambaron. "Reducing the class size, reducing the number of nights away from families, clubs and players and incorporating virtual learning allows for a better course experience, and ultimately better learning."
The application window will run from May 6-20. Interested applicants should review the course details and pre-application checklist in the bullet points below. All applications must be submitted through the U.S. Soccer Learning Center.
Participants in U.S. Soccer Coaching Education courses will have the opportunity to earn a nationally-recognized license from U.S. Soccer, a FIFA national association member and the governing body of soccer in all its forms in the United States.